I wear a really startling amount of gold eyeliner, so a good, reliable (read: permanent-range) gold has been on the top of my wishlist for months. I have and love Marcelle Lux Diamond Pure Gold, which I rave about on a pretty frequent basis, but I'm constantly on the lookout for a solid gold: a smooth, metallic finish, rather than chunky glitter.
(Which isn't to say that chunky glitter is a bad thing; I'm crazy about chunky glitter. It would be nice to have both on hand, though, you know?)
I can think of very few brands who do gold eyeliners, and even less who do them in the tone I'm looking for. (Less bumble-bee yellow and a little bit closer to white-gold, or at the very least, antique gold). Take the liquid component of the sentence–an integral part thereof–into consideration, and just like that… results found: 0.
(Make Up For Ever #9L might have fit the bill, but: pencil.)
Meet LUSH Fantasy.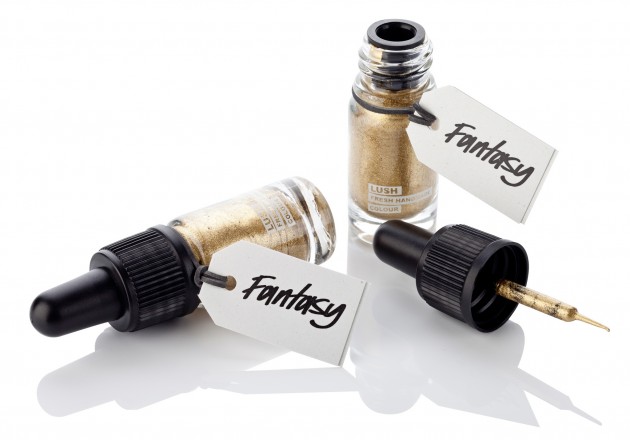 I haven't had a chance to see this one in person, yet, but I'm excited for it: a permanent-range gold liquid eyeliner, no chunkiness in sight. At $22.95 CAD for a whopping 8g of product–most liners are about 2g,–Fantasy is one of two eyeliners in the Emotional Brilliance range that have been formulated with a long-lasting, no-smudge formula. (The others are designed to take longer to set for a softer, more blendable look.)
Keep your fingers crossed for this one, fellow gold-lovers!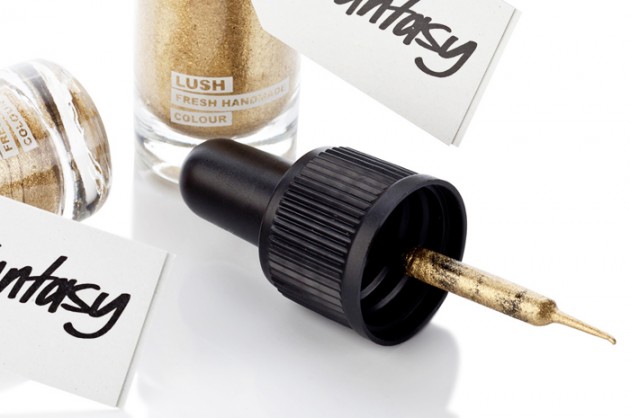 P.S. The Emotional Brilliance range is housed in glass bottles (both recyclable & easy to reuse) with disposable wand applicators made from recycled black LUSH pots. With no extra packaging (the ingredients and info are all on the name-tag, attached with a basic black hair elastic), they're designed to look cool on a dressing table & travel just as well.
This cruelty-free range will launch July 21st in LUSH stores and online.