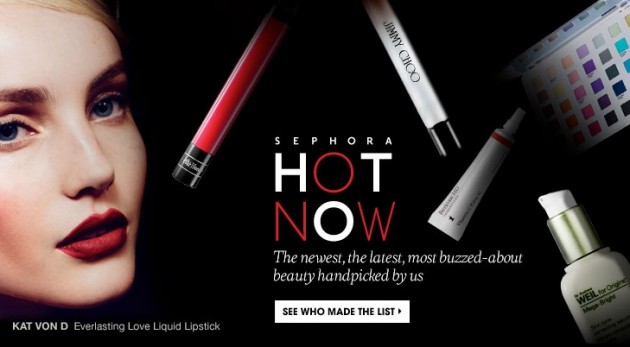 Cheating on your lip line: okay, sometimes okay, or not at all okay? Because Sephora (above) seems to think it's back in, but I'm… well, let's just say I'm not quite so certain. For a "beauty authority," Sephora makes a hell of a lot of beauty mistakes in my opinion, and this might just be another one of them.
(They're particularly poor at making up their Asian models — yes, it's fantastic to see some diversity in advertising, but at this point I think I'd actually just rather not see any at all. Case in point…)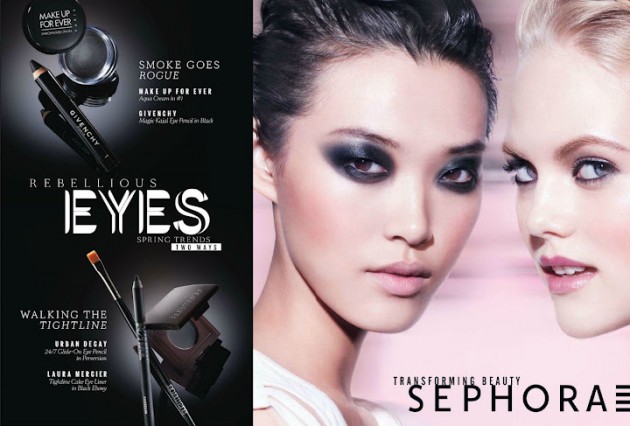 What do you think? Is it okay to "cheat" your lipline, or should we just accept the fact that it's now 2012 and move on?
Personally, I think it's okay to cheat only if you're reshaping, not redrawing. A little over the line or a little inside it, go for it; completely changing the  size and dimensions of your lips, maybe not so much. While I didn't actually hate what they've done with the red lips on their model, it pains me to think of how terrible that could look in real life!