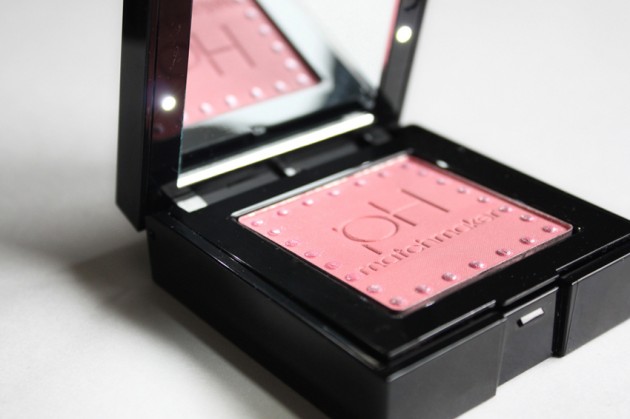 The product: Physicians Formula pH Matchmaker pH Powered Blush in Natural
The blush: This review goes into some pretty dark (read: critical) places, so I thought we'd start off on a bright note: the blush itself. I find I'm always nicely surprised by Physicians Formula products, and this one's no exception.
For a shade called Natural, this blush is actually quite rosy. It's a bright, warm medium-pink with a bit of shimmer; the chunky silver overspray on the dots wears off, but–despite what the internet may tell you–the blush itself does have some finely-milled shimmer as well.
(It's possible that the overspray is just extremely reluctant to leave, but I really doubt it, seeing as some of the shimmer is fuchsia.)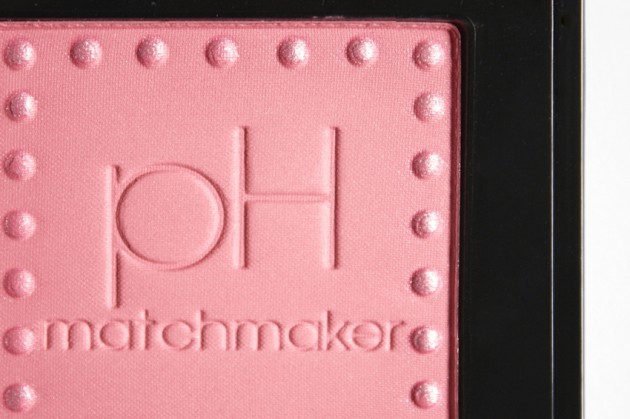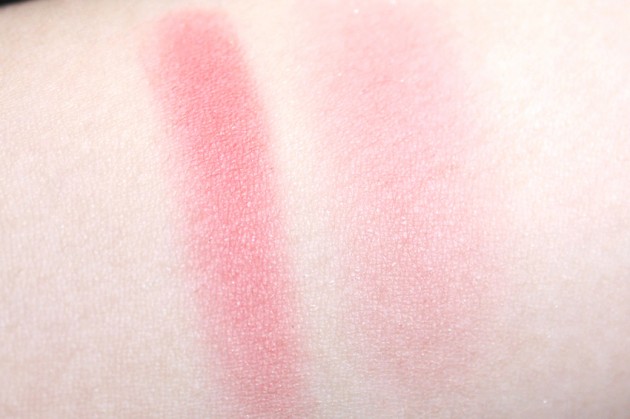 Anyhow; the super-tiny silver and fuchsia reflects are visible mainly in the pan, but do make an appearance on the cheeks if you look closely. The blush itself is more than decently pigmented for a drugstore product, and should work just fine on most light, medium, and medium-dark skintones, though I'm guessing it'll really shine on warm and olive skintones, specifically.
As the cherry on top, this blendable blusher layers well, too, so you can wear just a light dusting of powder for a really fresh, glowy look, or blend in a bit more for a full-on flush.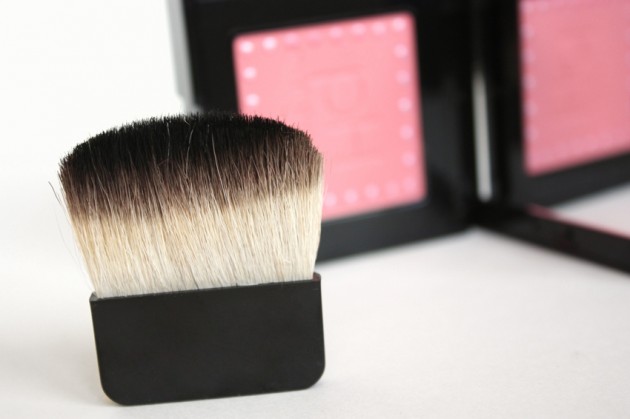 The packaging: Oh, pH Matchmaker products, you kill me. While I've been loving the blush itself, this packaging is way more clunky than it needs to be! The lid itself is the height of an entire Senna blusher, and it's only a third of the height of the whole contraption.
In theory, I'm actually okay with this packaging. An LED-lit mirror and a cute brush tucked under the blush… it sounds good, right? But the thing is, the LEDs aren't bright enough to apply blush by, and (after having them on for about ten minutes to photograph,) they've already burned out.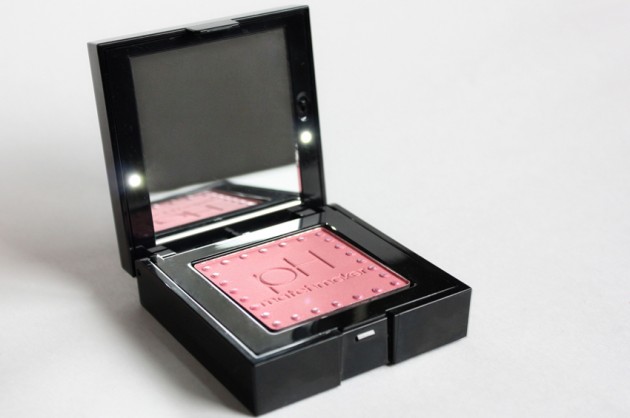 And then there's the brush. I actually like thin brushes for certain products, and this one's included in that statement — the blush itself is more than decently pigmented, and a thin, flat brush is a great way to get just a small amount of product at a time.
This brush, though? It sheds like crazy, which is always a pain, and after just a few weeks, it's already starting to feel floppy and sparse as a result.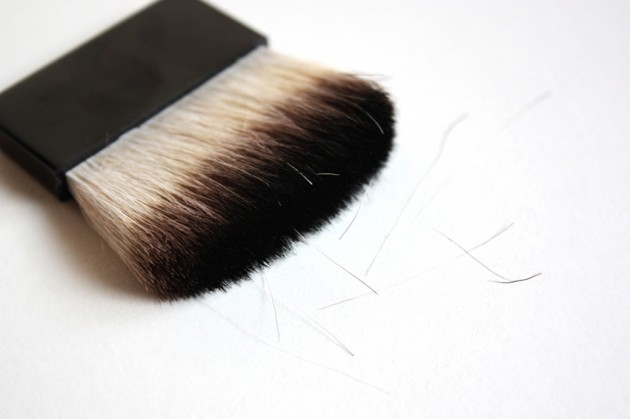 The kitsch: I'm not crazy about this whole "pH powered!" concept that Physicians Formula has going on, either. Photochromic powders, okay, kind of cool — having your blush look the same both indoors and outdoors is definitely a plus. (If it works, that is; I haven't tested. I'm not even sure how I would, to be honest.)
pH-adjusting fluorescein-based dyes, though? Um, fluoresceins are typically involved in like, microscopy and blood stain detection, neither of which are particularly appealing concepts to your average consumer. Plus, acidity-fitted colour cosmetics don't actually make sense — I mean, I could be an NW30 with a skin pH of 5.3, or I could be an NC15 (actually, I think I am; I can never remember) with the same skin pH.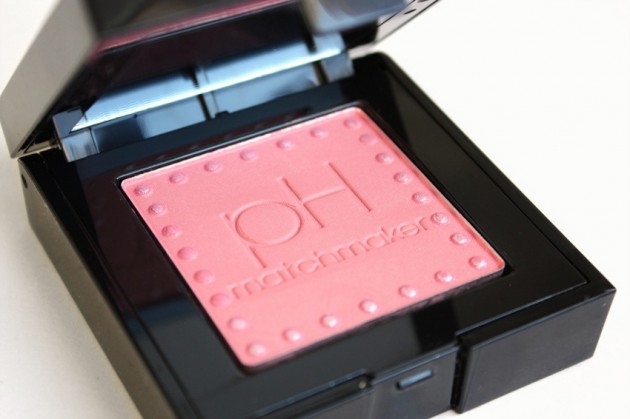 The verdict?
Despite the fact that the last… five paragraphs solid were rife with criticism, I'm actually pretty fond of this blush. The packaging and marketing are awful, as far as I'm concerned, but the product itself — it's worth a second look. It's quite pigmented, really blendable, and the shimmer is surprisingly finely-milled, particularly for a drugstore product.
That said, I wouldn't pay $15.99 for something this clunky. If you can find the pH Matchmaster blushers at 20-40% off, which Physicians Formula often is at Shopper's or Rexall, then definitely pick one up; at full price, though, I think this one's a pass.
The ingredients: 
Talc, Zea Mays (Corn) Starch, Dimethicone, Zinc Stearate, Zeolite, Dimethiconol, Sorbic Acid. +/- Iron Oxides, Mica, Red 27, Red 28 Lake, Red 7 Lake, Titanium Dioxide, Ultramarines.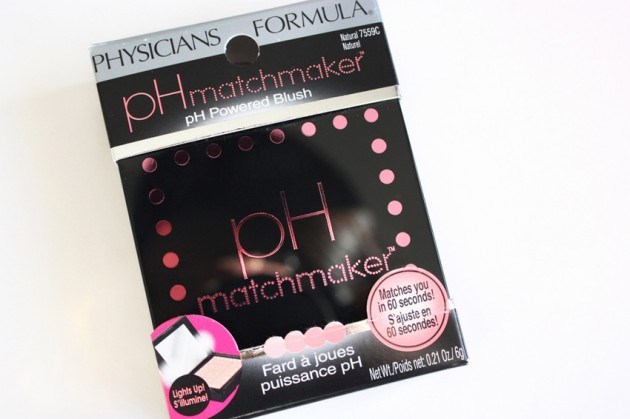 Physicians Formula pH Matchmaker Blush in Natural – in packaging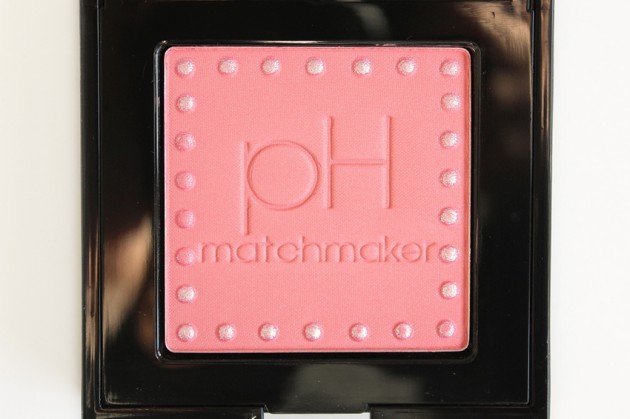 Physicians Formula pH Matchmaker Blush in Natural – pan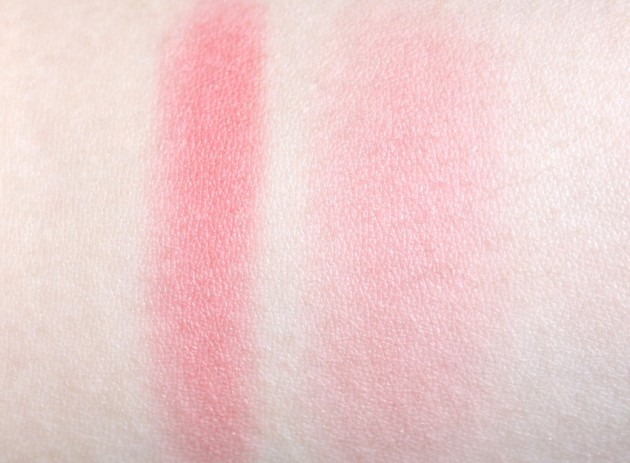 Physicians Formula pH Matchmaker Blush in Natural (swatched heavily, then lightly)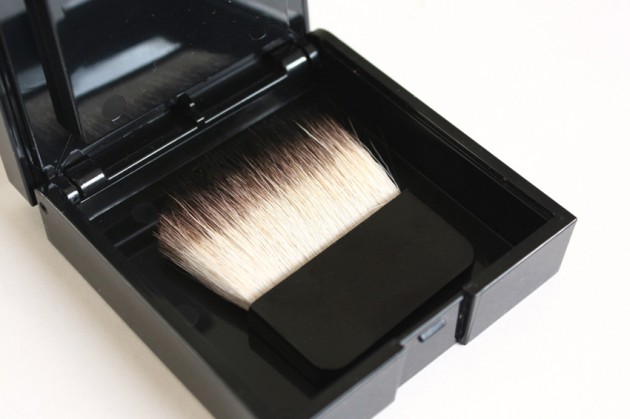 Physicians Formula pH Matchmaker Blush – brush compartment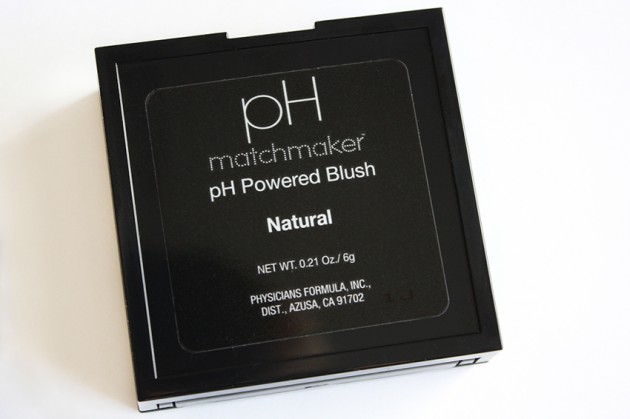 Physicians Formula pH Matchmaker Blush in Natural – label