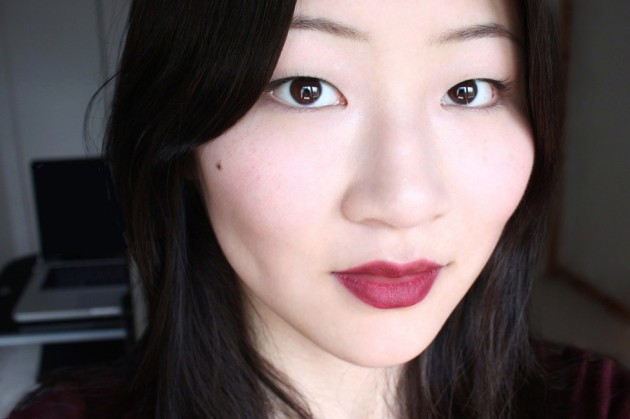 For this week's She Said Beauty look, I wanted to do something based off this year's Costume Institute Ball; something with the dark, vampy lips that were so popular on the red carpet. It's not your typical Spring lip, but I love a moody red – they're really striking, but (for once!), the high-impact look requires very little in terms of eye makeup skills, making it easy & accessible.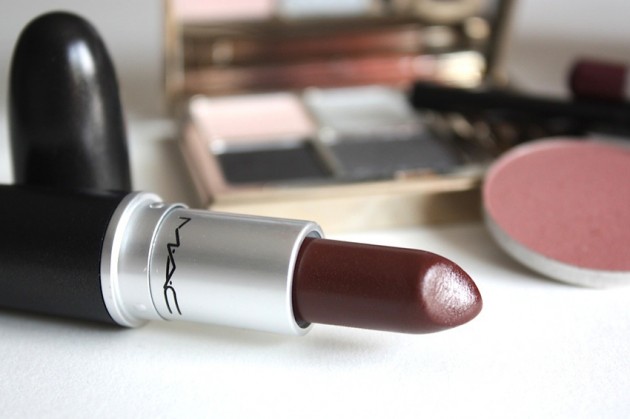 I swatched a number of different products to pick my vampy shade, and I thought I'd share the swatches with you – after all, my idea of the perfect plummy-red isn't everyone's! For something with more brown in it, I liked the MAC Plum + Rimmel True Vintage combination; for something lighter and more neutral, maybe try Bobbi Brown Rose + MAC Desire.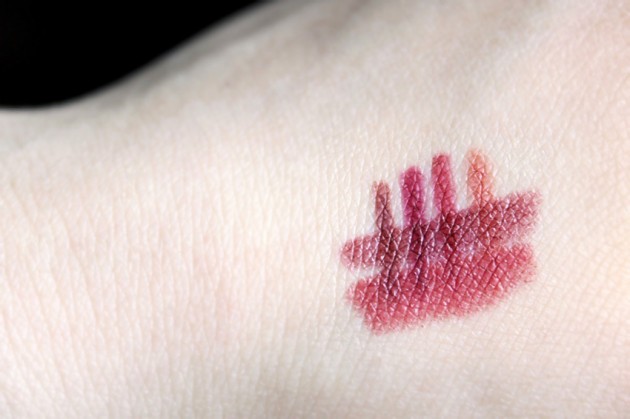 Lipliner swatches, left-right: MAC Plum, MAC Vino, Paula Dorf Tapestry, Bobbi Brown Rose.
Lipstick swatches, top-bottom: MAC Desire, Rimmel True Vintage
In the end, I went with MAC Vino underneath MAC Desire – I liked the intense, plum-bitten red tones of Vino, and Desire (a sheer, Lustre-formula lipstick) toned it down just enough to take it from bright to vampy.
Strangely enough, though, the real star of this show was Maybelline's Illegal Length Fibre Mascara. I've been testing it out the last few days, and I've been really impressed – I've been getting some smudging by the end of the day, but for super-long, defined lashes, I think it might just be a hit.
It doesn't do much for volume, but to be totally honest – paired with a good, black liner, I'll take long lashes over "volumized" ones any day.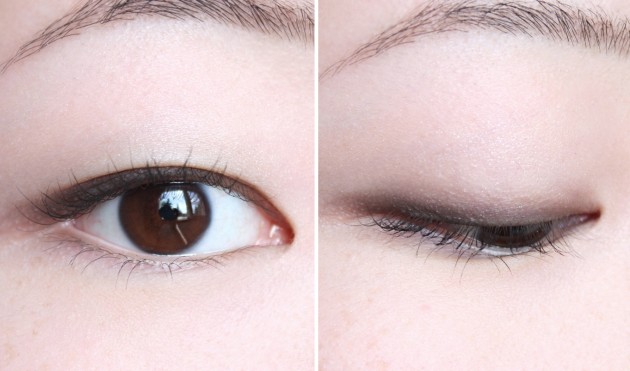 Products used
EYES: Clarins Wet & Dry Eye Quartet in Graphites, NYX HD Eye Shadow Base, Senna Sketch-A-Brow in Mink, Maybelline Illegal Length Fiber Extension Mascara.
SKIN: Senna Powder Blush in Vionnet (disc; try Satteen instead), Benefit High Beam Liquid Luminiser, Marcelle Face Powder in Translucent.
LIPS:MAC Lip Pencil in Vino, MAC Lipstick in Desire.