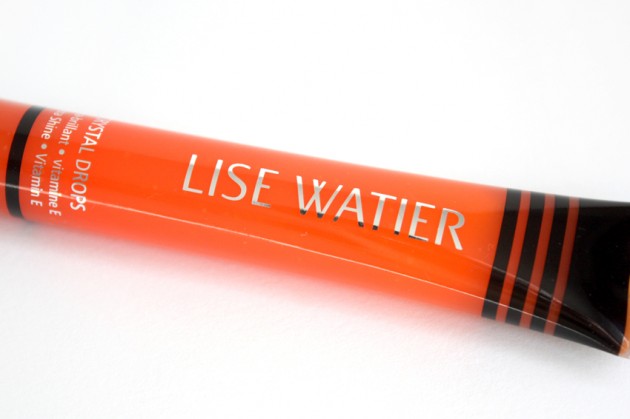 The product: Lise Watier Crystal Drops Ultra-Shine Lip Gloss in Tangerine 
[ Psst: I haven't worn this one around a ton because I'm not crazy about orange, so this is going to be more of a "flash review" than a full-blown production. If you have any questions about the product that aren't answered in this post, please feel free to ask them in the comments! ]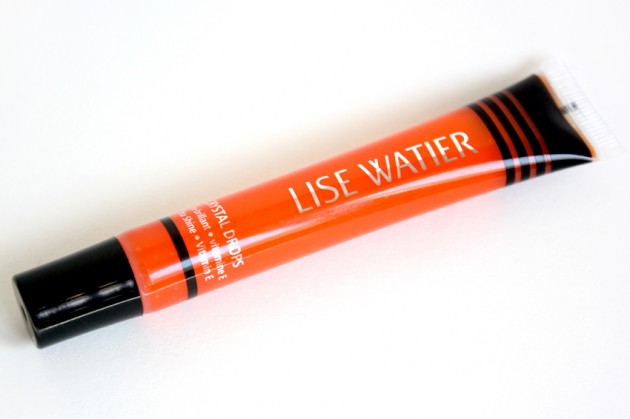 Lise Watier call their Crystal Drops formula a "wet look" lip gloss, made to "[bathe] lips in a translucent, glistening, ultra-shine." They note that the glosses are non-sticky and won't run, and the Drops come in three shades this summer: Tangerine (photographed here), Smoothie (a shimmering nude pink, and Dragon Fruit (a bright, punchy pink).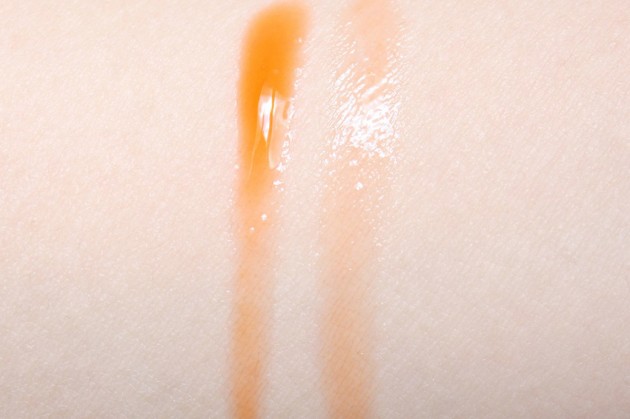 Lise Watier  Crystal Drops Lip Gloss in Tangerine – swatch

Lise Watier Tangerine lip swatch
This Crystal Drops lipgloss has a light floral fragrance that lingers; a negative in my books, but a plus in many others, I'm sure. The shade and shine, though, didn't blow me away: Tangerine is super-sheer, almost more clear than translucent. And, while, I can definitely get it to deliver on the "wet-look" claims, I find I have to apply quite a bit to go from "shiny" to "ultra-shiny."
It's more of a… regular shine. An okay-shiny lipgloss.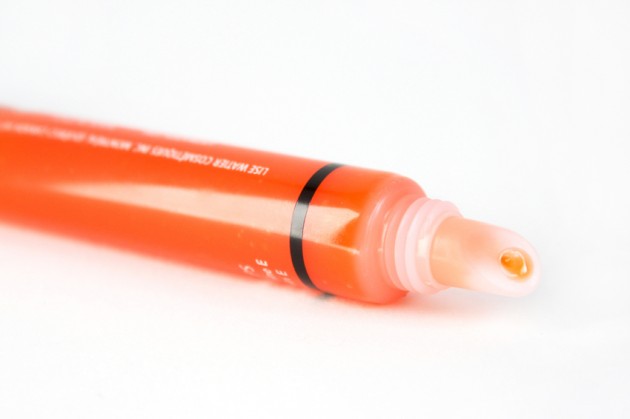 From what I've read, though, Tangerine is the runt of the litter in terms of shade and opacity, and it does fulfill its promises: glistening and non-sticky, definitely. Translucent, maybe; I'd go more for transparent to describe this one, myself. Ultra-shine, though, I'm more hesitant about, and the shade itself seems too tame (read: boring) for an $18 price tag.
Which leads me to…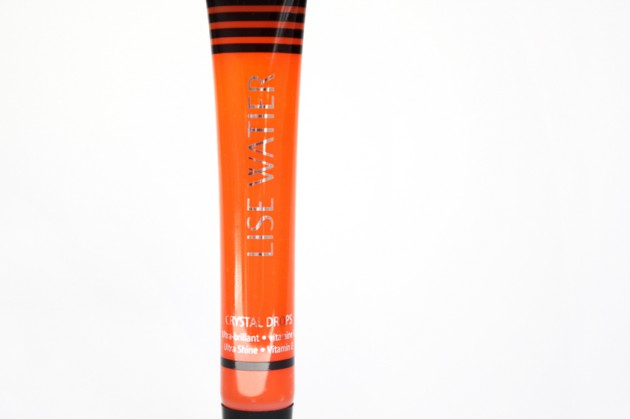 The (mini-)verdict?
(A mini-verdict, for a mini-review.)
I'm not crazy about Tangerine, but I can definitely see where they were going with this one. If you're an orange-lover that feels like you can't wear orange makeup, this limited-edition Summer Sunset gloss would be a must-have — but if you wanted anything more than super-sheer colour, I think you'll have to look for it elsewhere.
I was really disappointed that I didn't love this, because I've read some great things about the Crystal Drops line. At the end of the day, though, I'd give this one a solid skip: for $18 CAD, it's basically a clear lipgloss, and it's not even scent- or paraben-free, at that.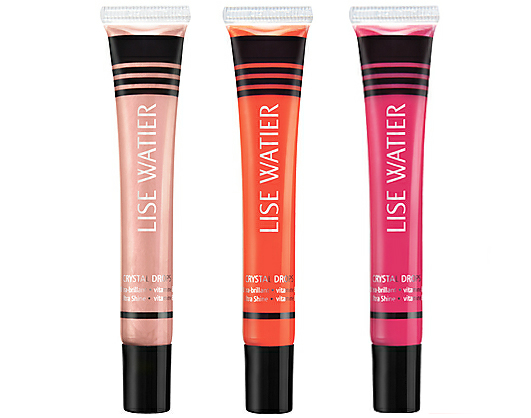 L-R: Crystal Drops Ultra-Shine Lip Glosses in Smoothie, Tangerine, and Dragon Fruit
The ingredients:
Polybutene, Octyldodecanol, Silica, Triacontanyl PVP, Parfum, Aroma, Propylparaben, BHT, Anise Alcohol. +/- Mica, Titanium Dioxide, Yellow 6 Lake, Iron Oxide, Carmine, Red 7 Lake, Tin Oxide.