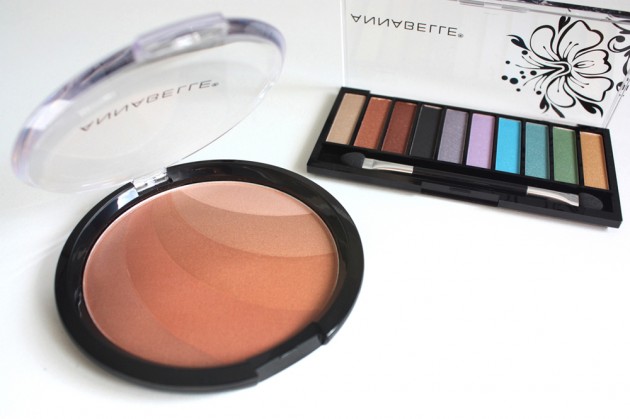 I'm pretty much the last blogger on this bandwagon, but that's okay. (I'm sure you're all used to it by now.)
For their Summer 2012 colour collection, Annabelle is releasing (has released? is planning to release? I have absolutely no idea what's in drugstores right now) two limited-edition products: a Caribbean Sun Biggy Bronzing Powder, and a rather exciting ten-shade Hawaïan Hues Eyeshadow Palette.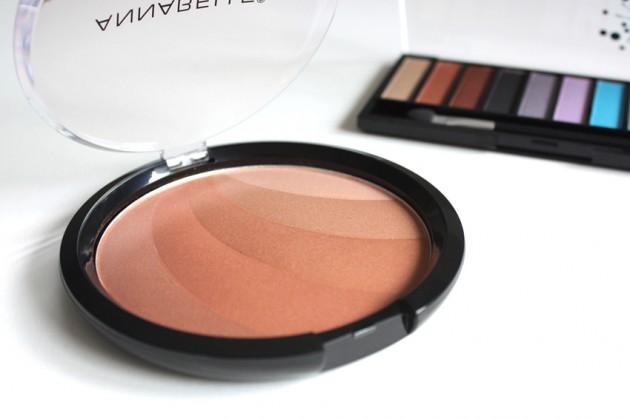 Reviews and swatches upcoming, but for now, enjoy these photos of the products! It's a small summer offering (probably because the palette, instead of just being a single or duo eyeshadow, covers everything from light grey to golden-yellow and shimmery blue-green), but it's just… I don't even really know what to say.
The products are just so summery. It's like someone took "summery" and threw it in a pot and simmered until it boiled down to two super-summery products rather than ten mildly-summery products.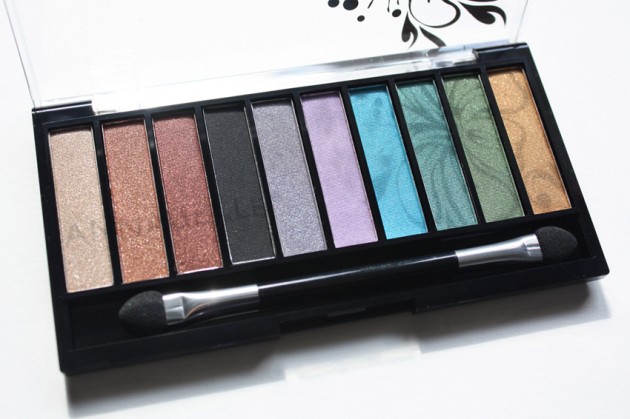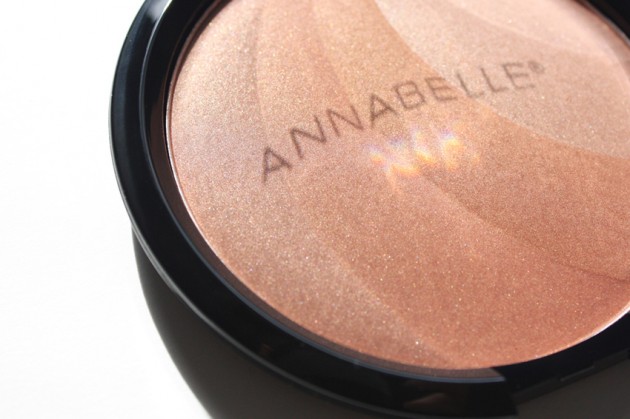 Terms like "super-summery" are generally a cue that I should stop blabbing, so I'll leave you at that. The products will be $12.95 CAD each, and the eyeshadow palette (but not the bronzer) is paraben-free.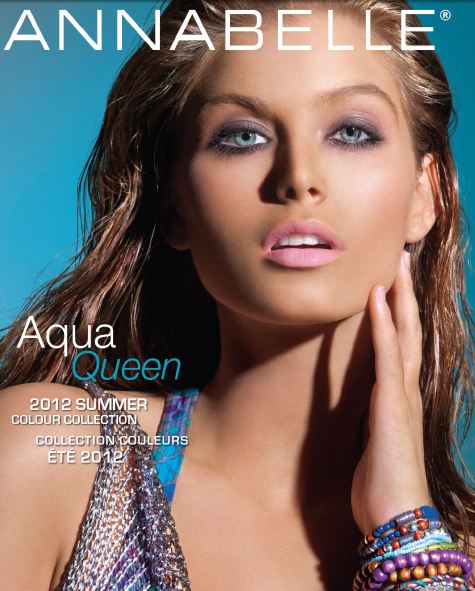 Annabelle Aqua Queen Summer 2012 promo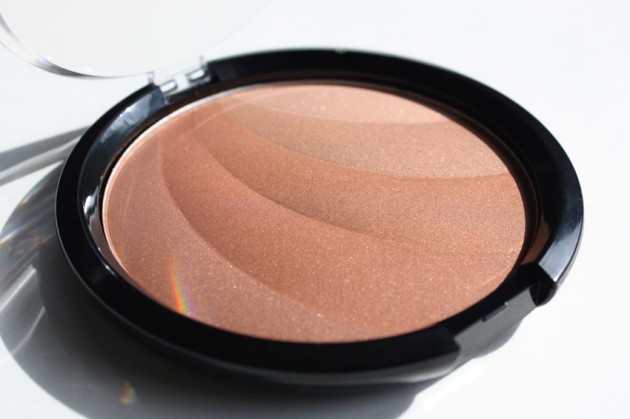 Annabelle Caribbean Sun Biggy Bronzing Powder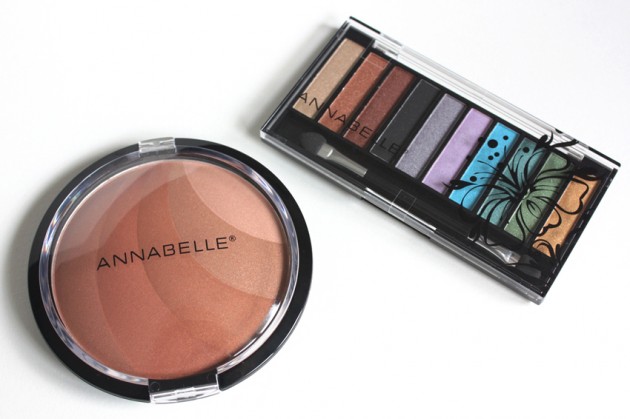 Annabelle Caribbean Sun Biggy Bronzing Powder, Hawaiian Hues Eyeshadow Palette