Thoughts: most of the attendees were too skinny. And, to be honest, quite a few of the dresses looked like they fell out of the pages of a schizophrenic fashion spread. A good number of people looked extremely uncomfortable having to stand next to each other, too, which is always fun to catch on film.
All that said and done, though, it's still the Met Gala. So, without further adieu, here are a few of the photos that I loved.
All image sources attributed in the file name.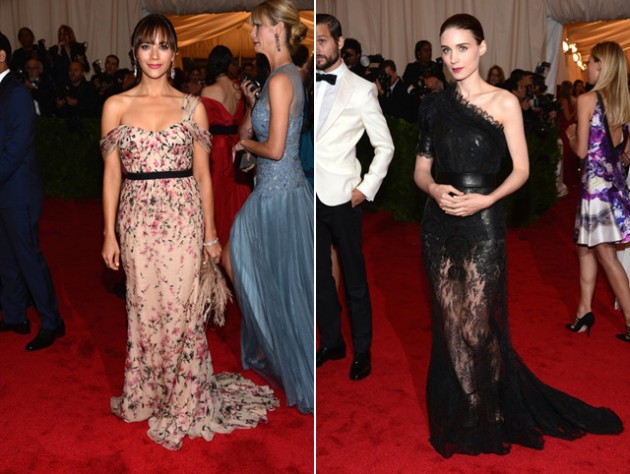 Favourite dress of the night: probably this gorgeously feminine number on Rashida Jones. At right, Rooney Mara.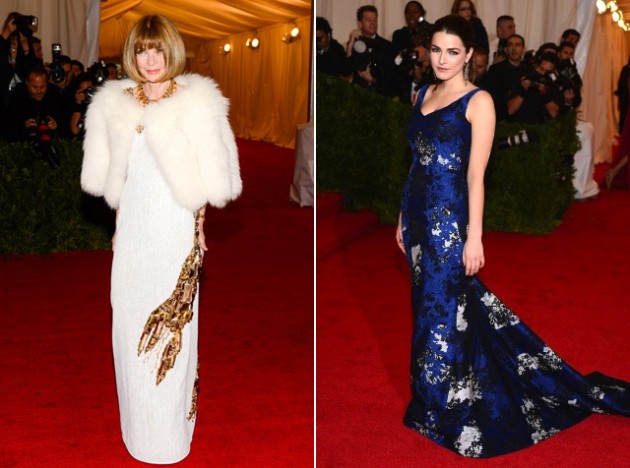 Anna Wintour and Bee Shaffer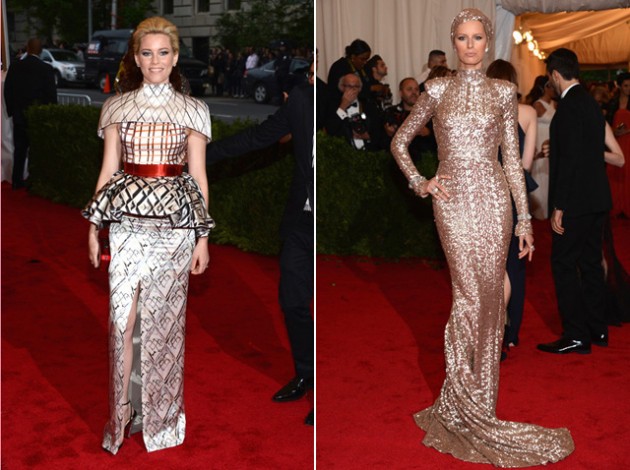 I'm just not sure how I feel about either of these.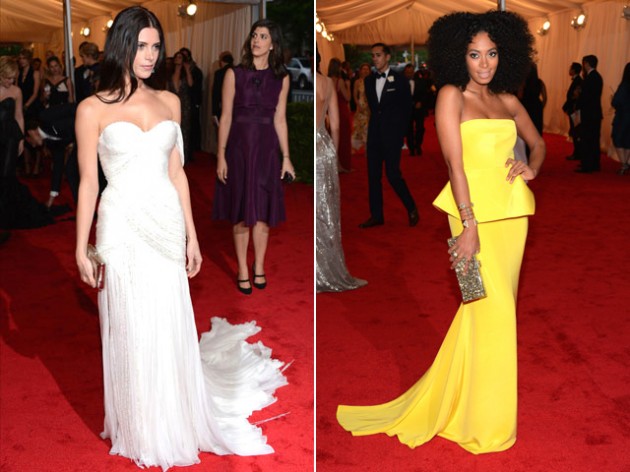 Ashley Greene and Solange Knowles, lovely in white and bright lemon yellow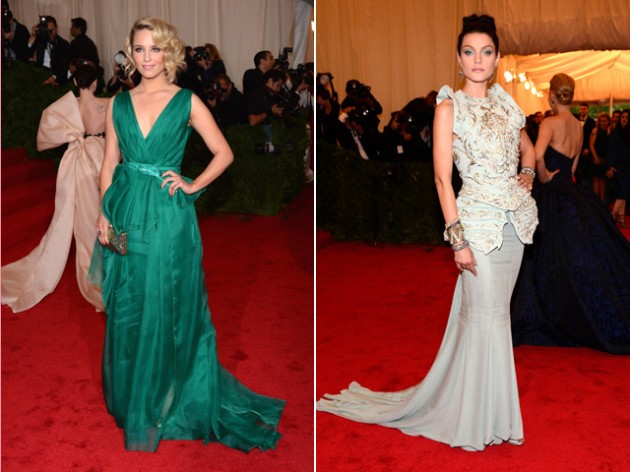 Left, Dianna Agron / Right, Jessica Stam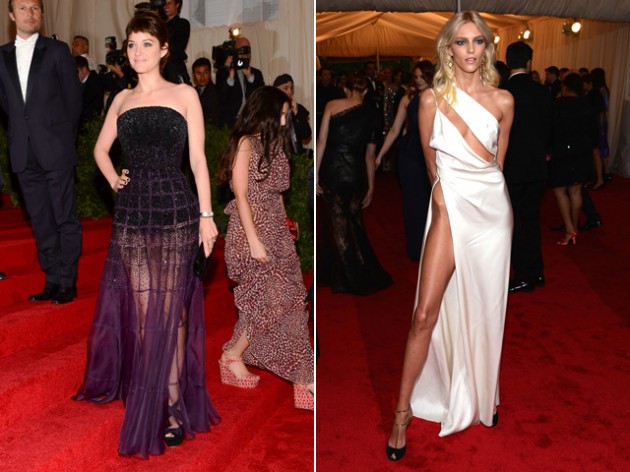 As much as i'm really hoping this see-through-skirts thing doesn't become a trend, I love Marion's violet and black gown. Anja Rubik's hip bone, however, looks like a weapon and needs to be put away.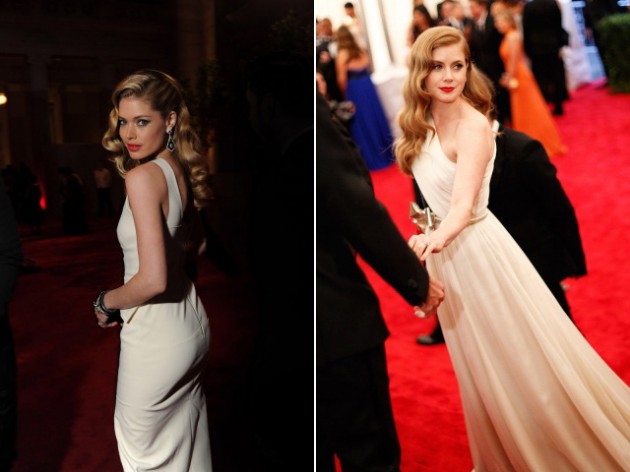 Doutzen Kroes and Amy Adams channelling Veronica Lake glamour
And one last photo…
You subvert that gender binary, Marc Jacobs. #perfect human being.
#on another note, though, look at those shoes #I kind of hate them #world's most awesome leprechaun