Today's free time went into the structure of theNotice, rather than a post itself – so, those of you reading through a feed won't see anything different, but those of you on the blog itself should be able to see it.
It's just a small change, but one that I've been meaning to do since sometime early last year. As I'm sure you know by now (because I complain about it all the time), I'm horribly indecisive – so, rather than a static "popular posts" list, the sidebar now features three randomized images under the heading of "required reading."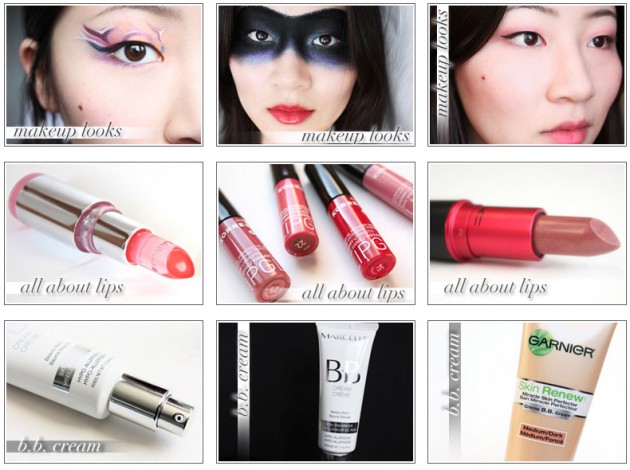 The images lead to all of the makeup looks, lip features, and bb cream posts on theNotice — with regards to the latter, we get a really startling number of hits off the keywords "Marcelle BB Cream." (It's kind of awesome.) I was planning on doing a fourth, for our beauty blogging series, but then I got bored. (It's coming, honestly. Sometime.)
Hope you like the small site tweak, and let me know how its working with your OS+browser combination in the comments!