So, this happened. And it was exciting!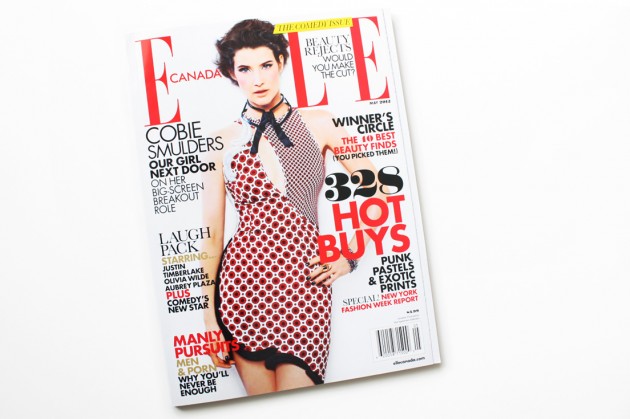 In the interest of Rae not spontaneously exploding out of sheer awkwardness, I'm going to leave you with a few pictures (but not a lot more words). Instead: just a quick merci!! to the lovely ladies and gents at Marcelle (Isabel, I'm looking at you) for this fantastic opportunity – I am always happy to work with a great Canadian brand like Marcelle, but the BB Cream in particular has been getting some serious l o v e in the Chen household as of late.
So, thank you for the opportunity to show my support for a great product! :)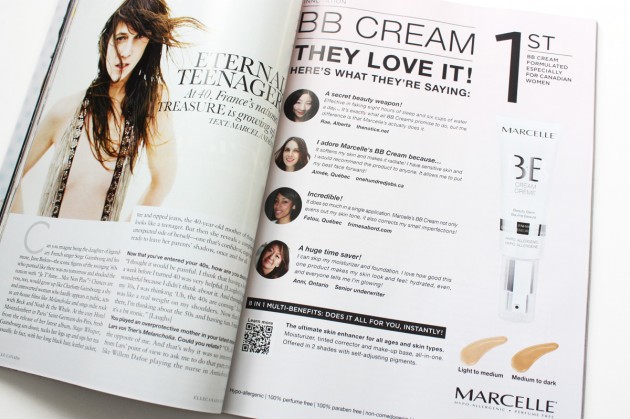 I've never been a fan of the "celebrity endorsement" type of advertising, but I feel it's quite different when it's bloggers and companies they routinely work with, rather than a stranger with a contract. It's just– it's a very different level of trust, you know? I'll trust a (good) blogger's word for something because I know that they really have tried and loved the product, vs. the word of a stranger that just happens to be famous.
Anyhow. It happened! There was lots of flailing involved! And you should try the BB Cream, because I can't use it ('cones) but I really like it. :D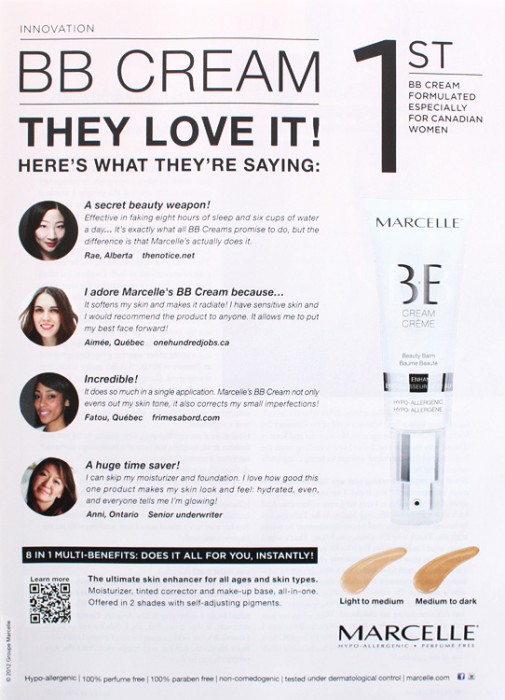 (My mum, who has never in her life owned a foundation, makes me prep her skin for a night out with the BB. Wears really well, works great with her combination oily-dry skin, and fills in large pores like a dream! So, yeah, I'd say it's a hit.)
More Marcelle B.B. Cream coverage…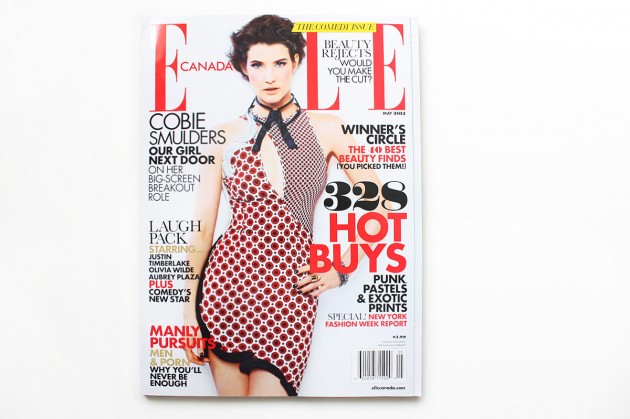 Elle Canada, May 2012. Not sure what other Canadian magazines it'll be in, so tweet me a photo @theNotice if you see the ad! ;)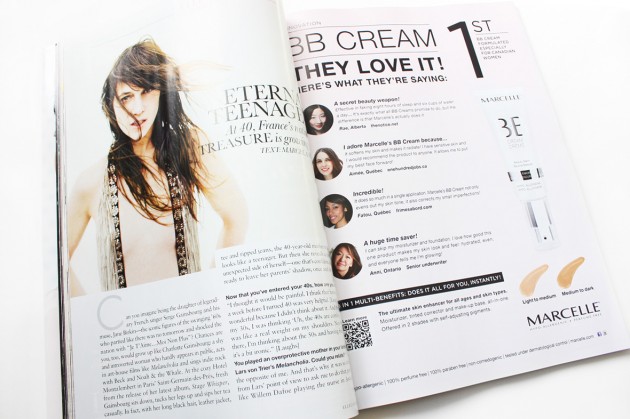 The advert in this May's Elle Canada