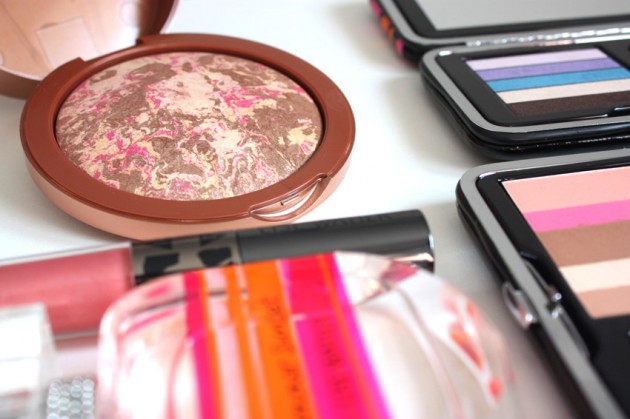 Summer Sunset: Summer 2012 Collection
Lise Watier has captured the light and colours of that magical moment when the sun sets to create a collection of vibrant colours, the beauty trend of the summer.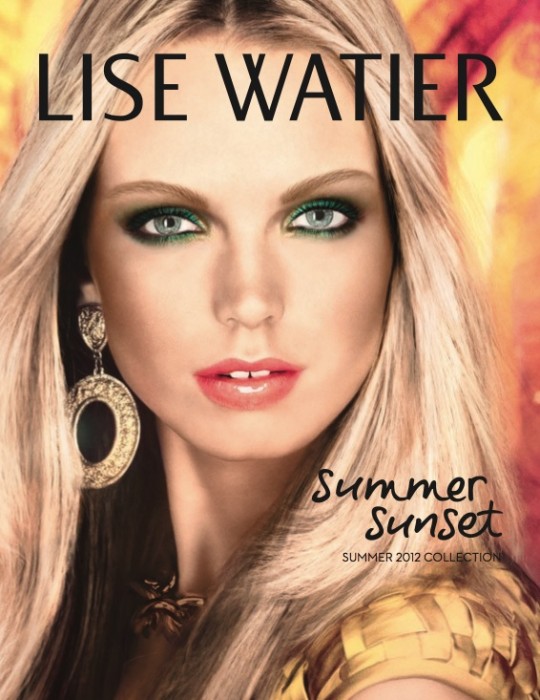 In the collection…
Please note: the descriptions and pricing for the products listed below were taken from the press release; the opinions and comments are not my own! Reviews & thoughts will be on the blog in the upcoming weeks, so be on the lookout.
Colour cosmetics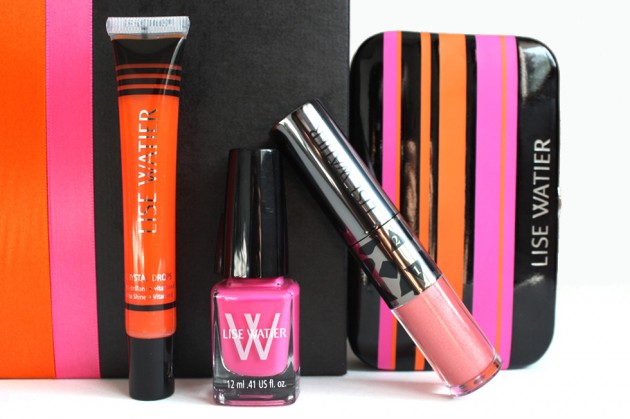 Summer Sunset Eyeshadow Palettes in Tropical and Paradis
Two sets of five shades, Tropical and Paradis, to suit all tastes. This innovative formula provides exceptional long-lasting results. $38 each, limited edition.
Summer Sunset Bronzing Powder
Five shades that blend perfectly with a brush to illuminate the face and neckline with a soft, golden hue, recreating the perfect summer tan! $35, limited edition.
Crystal Drops Lipgloss in Dragon Fruit, Tangerine, and Smoothie
Available in three delicious shades, these translucent and non-sticky glosses offer extreme shine and unparalleled comfort. $18 each, limited edition.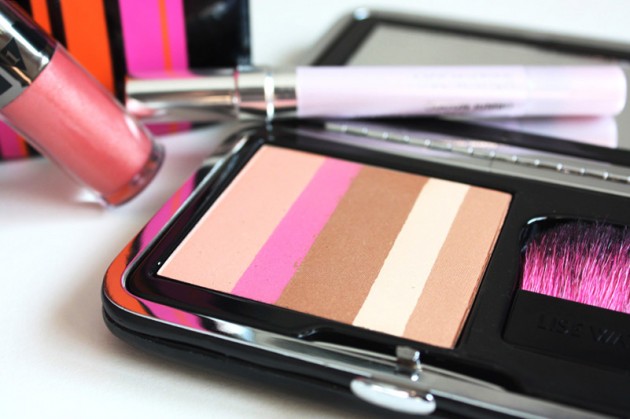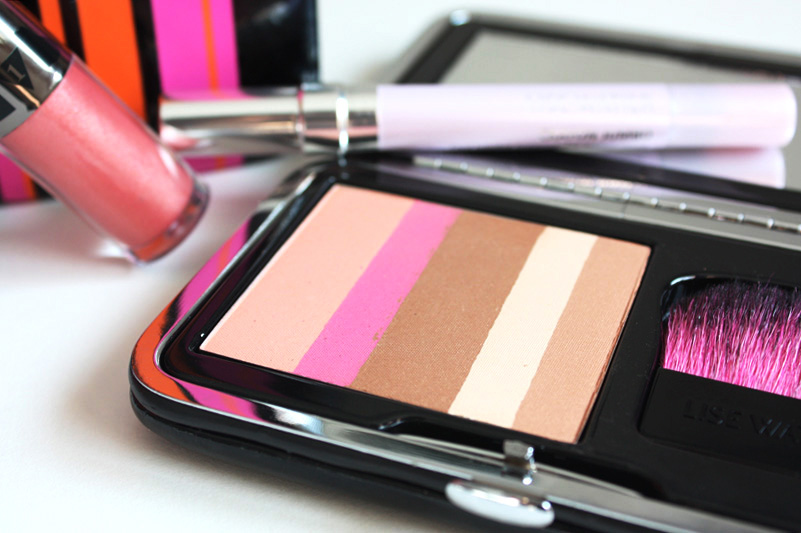 Duo Glam Rouge Infini lipstick duo in Rose Ombré Glam 
The ideal combination of a water-based liquid lip stain (step 1) and a highpigment lipstick (step 2) for a pure colour that lasts up to 8 hours. $27, new shade.
Crayon Jumbo Long-Lasting Waterproof Eye Light Shadow in Pêche Melba, Moonlight, and Sunshine
These popular, long-lasting, waterproof pencils are back! Their unique formula allows the pencil to glide easily over the lid for an easy application. Available in three bright, pearly shades. $19 each.
Nail Lacquer in Dragon Fruit and Tangerine
The cap light avoids any shadow and allows for an easy application. (Note: to preserve the battery, remember to turn off the light!) $12.50 each, limited edition.
Fragrance & skin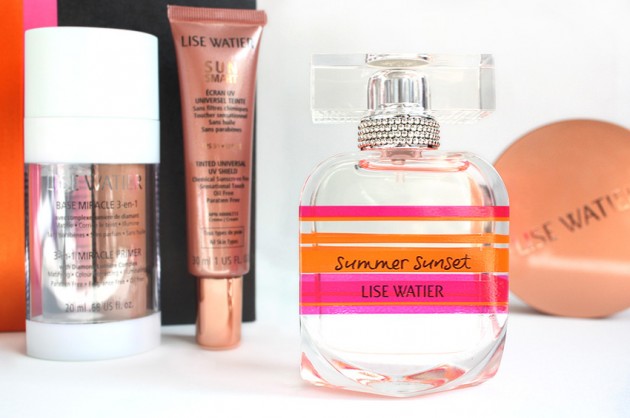 Summer Sunset Eau de Toilette spray
A composition inspired by summer flowers in fresh and cheerful colours. a floral bouquet that reveals a sparkling and sensual femininity. $55/50ml, limited edition.
3-in-1 Miracle Primer in Bronzé
This popular base that controls shine, brightens and corrects the appearance of the skin in one step is now available in a tan shade for a sunny complexion and a healthy glow. $35, new shade.
(Also shown here: Lise Watier's Sun Smart SPF 30 Tinted Universal UV Shield, new for Summer but not technically (as far as I know) part of the collection.)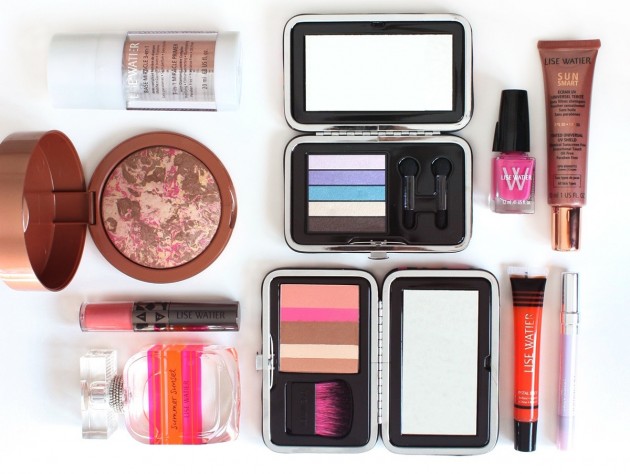 Availability: in stores and online at lisewatier.com starting May 2012. Limited edition products (as noted in the individual descriptions; the lipstick duo, eye pencils, and primer are being introduced to the permanent range) will be around through June this year.
See anything you're excited for?