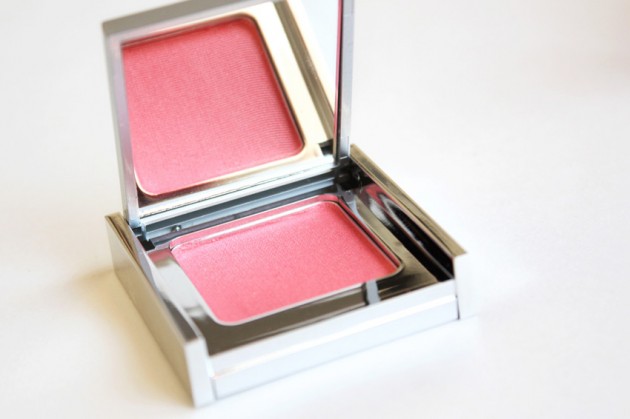 The product: Vasanti Microionized Silky Blush in Rockies 
The shade: Rockies, despite the tangerine-coral look of the product on the Vasanti site and its description as a "beautiful coral that brightens and hilights all skintones," is more of a bright, peachy pink than a straight-up coral in real life. It has quite a bit of gold shimmer worked into the shade, aligning it with products like NARS Orgasm in my head – because my head makes weird logic leaps like that; not actually because they're dupes (or even close to being such).
If you ask me, Rockies is first and foremost a pink blush, and it just so happened to have been attacked by a bit of coral and a lot of shimmer before leaving the factory – not the other way around.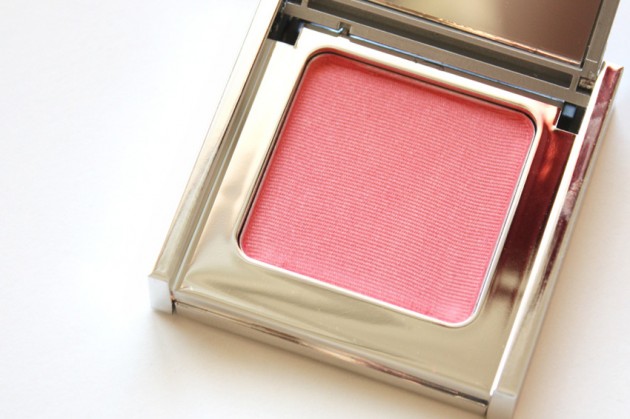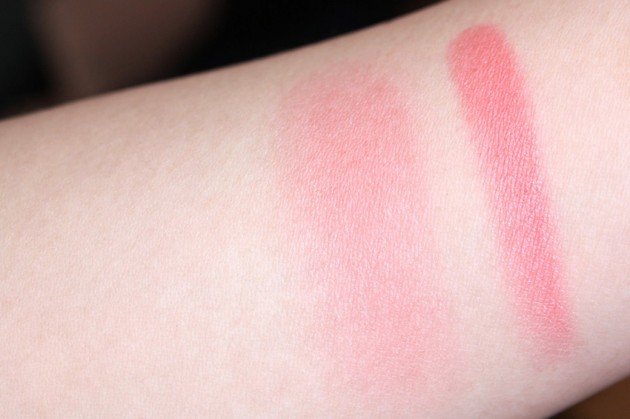 Vasanti Rockies swatches – lightly, then heavily.
The formula: I'm not, admittedly, the most strict tester when it comes to blushers – with fair, dry skin and reasonably small pores, a blush has to be pretty darn terrible in order to completely disappoint me.
That said, though, I did like the formula of this blush. It's not too powdery in the pan, and goes on with just the right intensity: there's no chalkiness whatsoever, but it's also not so pigmented that it's hard to work with. While I'm not personally a fan of shimmery blushers, Rockies does give a very pretty glow, blending out evenly and lasting all day.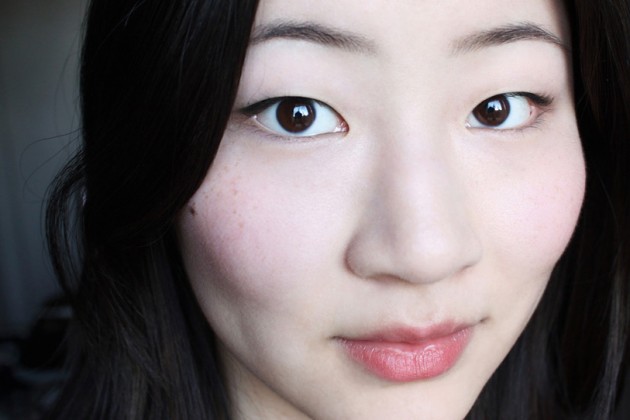 Wearing Vasanti Rockies blush
(Rest of the face: Clinique Chubby Stick in Whole Lotta Honey, Senna Sketch-A-Brow in Mink, and Clinique Quickliner for Eyes in Charcoal.)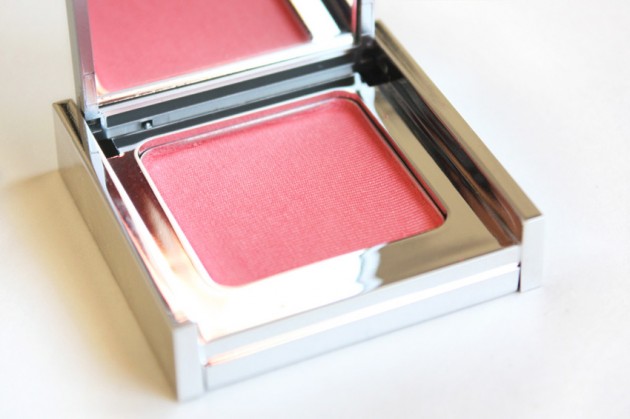 The verdict?
At $15 each, Vasanti's blushers are a great drugstore find. If I compare Rockies to the other shimmery blushers in my collection, it can hold its own against products both in its price range (high end of the drugstore) as well as in the more expensive department-store/high-end bracket: I'd reach for this over my NARS Orgasm or 100% Pure Mimosa (both shimmery peaches) any day.
While Rockies isn't a shade that I can see myself wearing on a frequent basis, I do think that (objectively), it's a very solid formula at a price point that's well worth it. Pair that with the fact that it's a Canadian product free of animal testing, parabens, silicones, and fragrances, and I think we have a winner!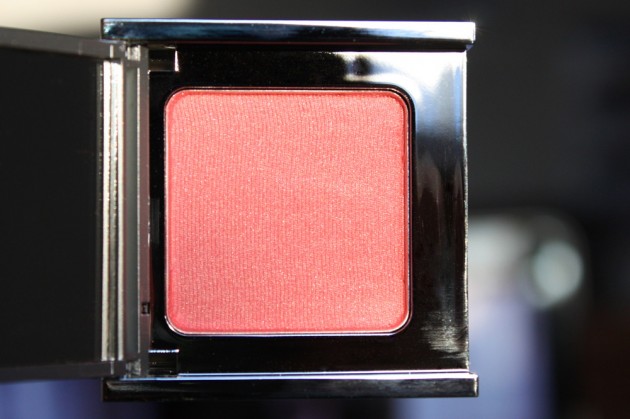 Vasanti Rockies blush – direct sunlight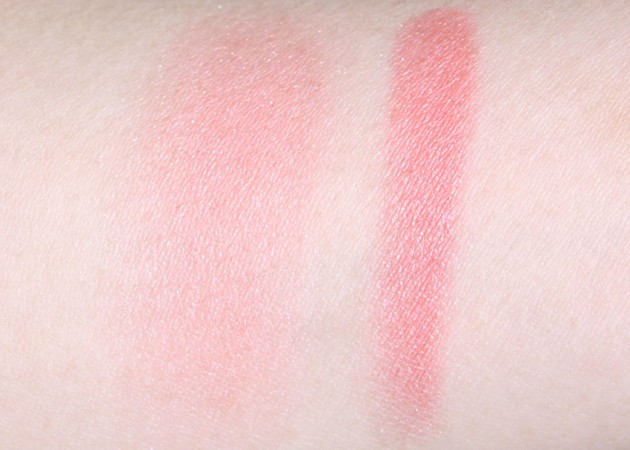 Vasanti Rockies blush swatch – direct sunlight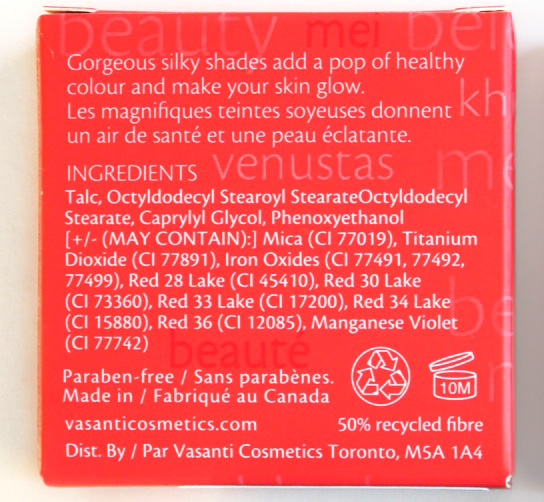 Vasanti powder blush ingredients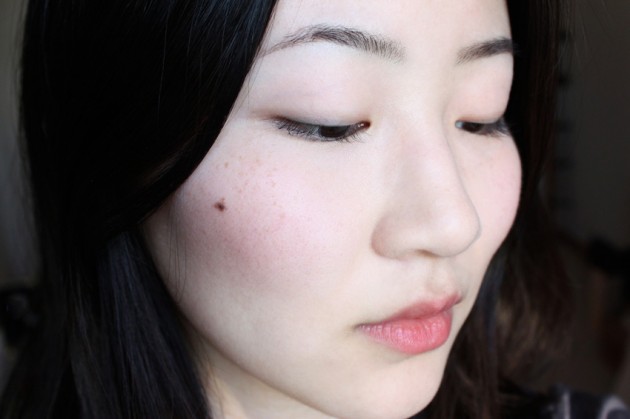 Wearing Vasanti Rockies blush