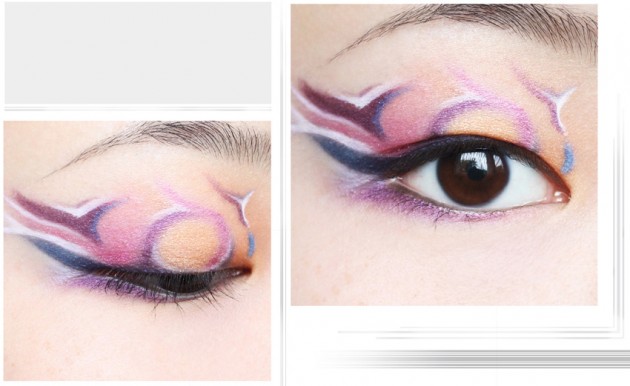 So… this happened.
I'm not entirely certain when, or why, or how, but it was sitting in my "coming up" folder when I went rooting around for a look to post this Monday, and– well, that's pretty much all I have to say here. It's weird, and almost a complete 180 from the neutral lid looks I've been posting recently, but (or perhaps "so,") I hope you like it!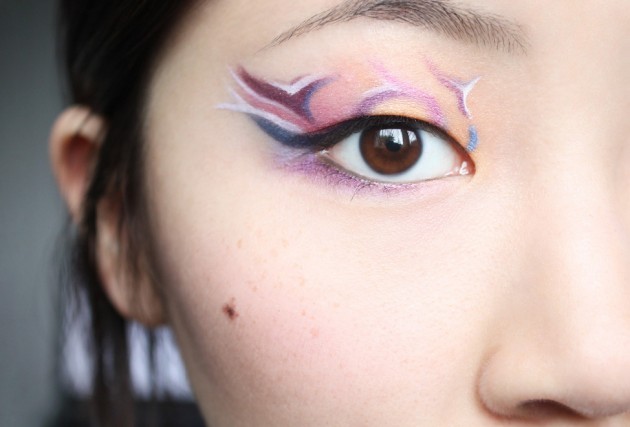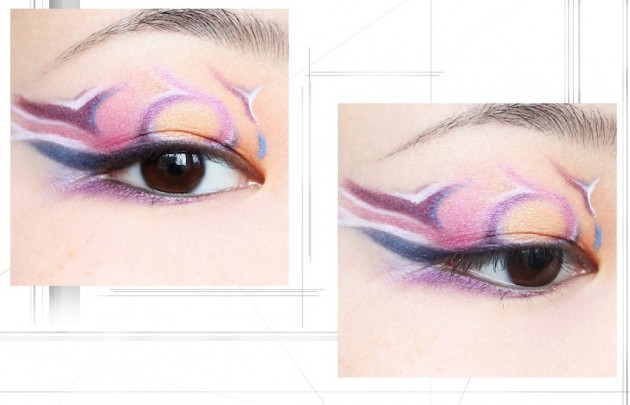 Products used
The basics: NYX Jumbo Eye Pencil in Milk, Smashbox Matte Eye Shadow in Smoke, Hard Candy Glamoflauge concealer in Light.
The pigments: MAC Pigments in Vanilla, Grape, and Fuschia; FaceFront Artistic Pigment in Steam.
Everything else: Annabelle Mono Eyeshadow in Lagoon, FaceFront Color Volume Blush in I Dream of Peaches, 100% Pure Fruit Pigmented Mascara in Black Tea, La Bella Donna eyeliner in Black.