Come on. I can't be the only one who thinks so, right? I mean, obviously, the palettes aren't dupes of one another, but I do feel like they run on the same idea: one shimmery charcoal, one gorgeously desaturated teal, and two lighter shades to add brightness.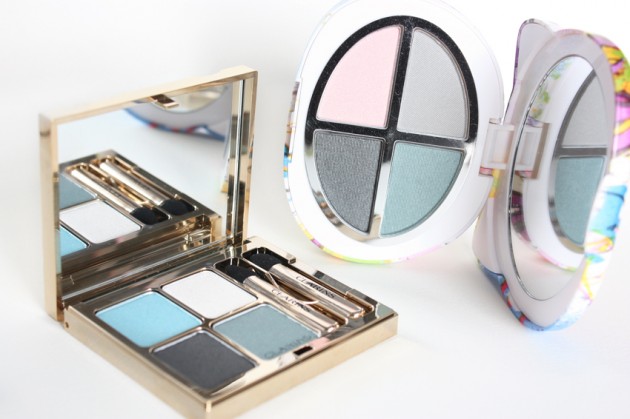 Review, swatches, and (probably way too many) additional photos of the Hello Kitty palette are in the works. (And on that note — seriously, you guys, Hello Kitty?! I did not expect to get along with this palette, much less actually like it. But I do, which I'm finding a bit mind-boggling.)
Because I'm slow While you wait extremely patiently because you are wonderful humans In the meantime, be sure to give this Clarins Blue Sky review a look if you haven't seen it yet, and don't miss last Monday's Blue Sky eye look.