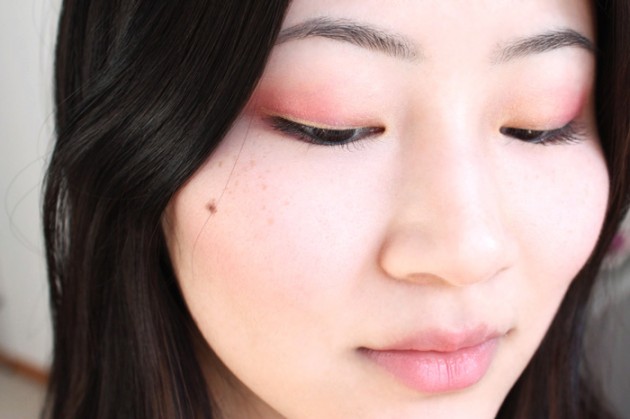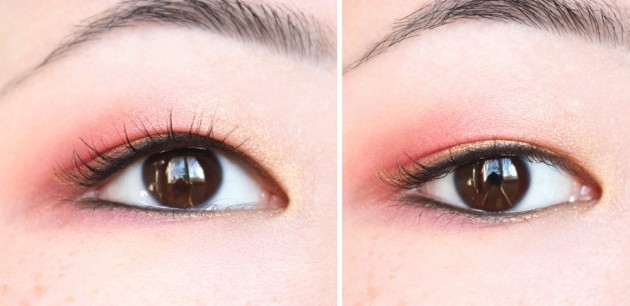 For my most recent She Said Beauty tutorial, I was asked to do a wearable reinterpretation of Vivienne Westwood's Spring/Summer 2012 (Gold Label) runway look. For those of you who haven't seen it – that's not the easiest of tasks.
I ended up going with red, gold, and coral eyeshadows, plus a touch of gold and black liner. See the post here on She Said Beauty for more photos (plus a tutorial, & product recommendations), or head behind the cut for product swatches, ramblings, and… I don't know, some other stuff. Sometimes (read: most of the time,) I get carried away.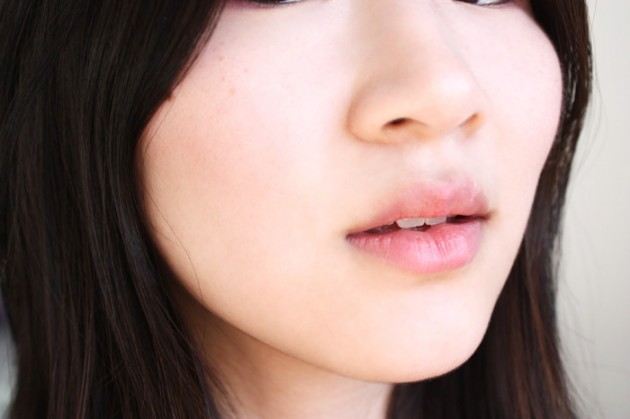 I swatched a lot of products to figure out what I'd be using for this look, and I figured I may as well share swatches, right? The one thing I nixed completely was a violet and gold lip – yeah, there's really no way to make that wearable when paired with red smokey eyes. Might do a nude eyes + dark violet lip sometime soon, though; could be fun!
A number of the products swatched were limited edition, discontinued, from palettes, or all of the above – sorry about that! A handful of them have been reviewed on theNotice (and still exist in shops), though, so don't shy away from the search bar if something piques your interest ;)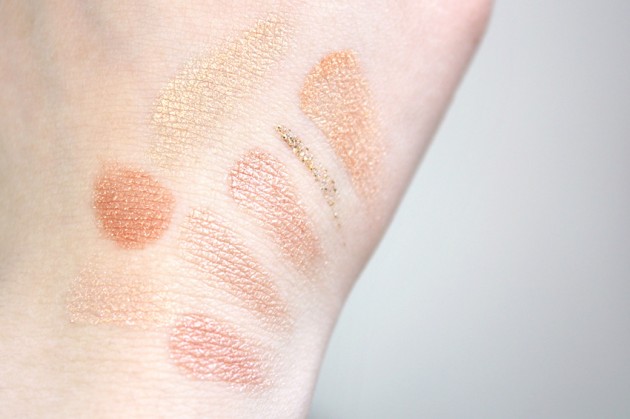 This is what happens to a beauty blogger's hand on a daily basis.
It isn't always pretty.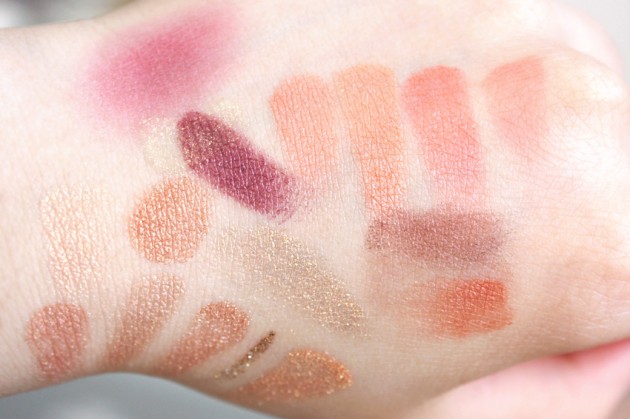 And also, it more often than not leaves you with awkward red, violet, or greenish stains.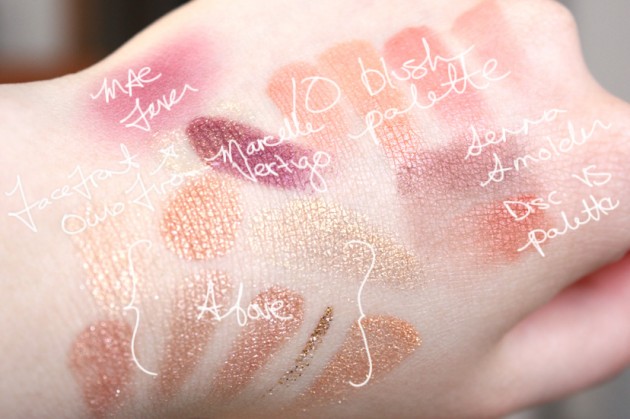 For days.
Products used…
They're not all listed in the She Said Beauty post (due to availability & such), but here's what I actually ended up using!
Eyes: Generic 52 matte eyeshadow palette (plus a bit of the coral from a 10 blush palette to blend it all out), Urban Decay 24/7 Glide-On Eye Pencil in Zero (black), Fyrinnae Polar Bear (foiled to wing liner), Imju Fiberwig mascara, plus one of the gold eyeshadows in the Sephora Moonshadow baked eyeshadow palette.

Cheeks: MAC Powder Blush (Matte) in Fever

Lips: GOSH Velvet Touch lipstick in Darling (patted on lightly and very, very sheerly) layered with Clinique Chubby Stick in Whoppin' Watermelon
Anyhow – hope you enjoy the look. Talk soon! How are all of your weeks going so far? Feel free to hit up the comments if you need somewhere to bitch about paperwork, incompetence, excessive readings, or all of the above ;)