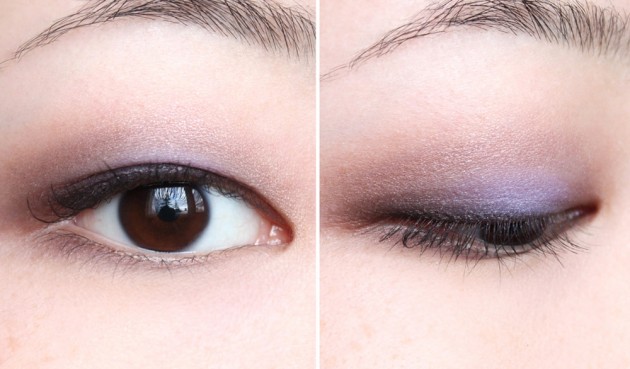 So, in an excellent showing of "it takes Rae forever to post absolutely everything," here's an eye look that I absolutely couldn't wait to photograph & post. The photos, snapped within 48 hours of my becoming re-infatuated with lavender (totally Xiao's fault), are… wait for it… three months old.
/sighs
Despite the fact that I am now considerably less excited about lavender (it's so much more exciting during a season in which it isn't already being overdone), I'm still quite fond of this look. Enjoy!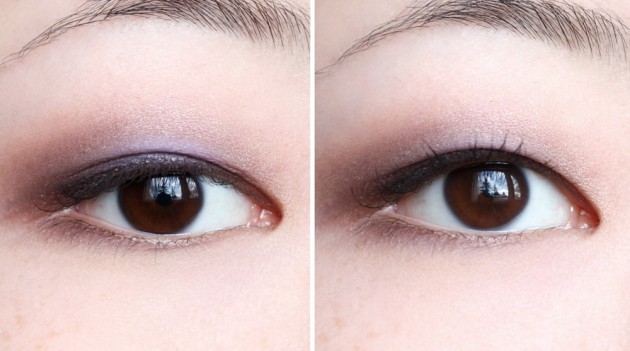 I used Rimmel Glam'Eyes in Royal Violet (review) for the violet in this look, but I think I'm going to need a new matte lavender soon – it's good, for a $5 shadow, but you really have to pack it on. If anyone has recommendations, they'd definitely be appreciated!
To juxtapose something warm and wearable against the ethereal purple tones of Royal Violet, I added a mix of MAC Satin Taupe (swatches) and Ulta Molten (swatches) around the edges and along most of the lower lashline – a sheer layer of Satin Taupe toward the inner corner, and Molten concentrated on the outer corner, to add depth without closing in the eye area.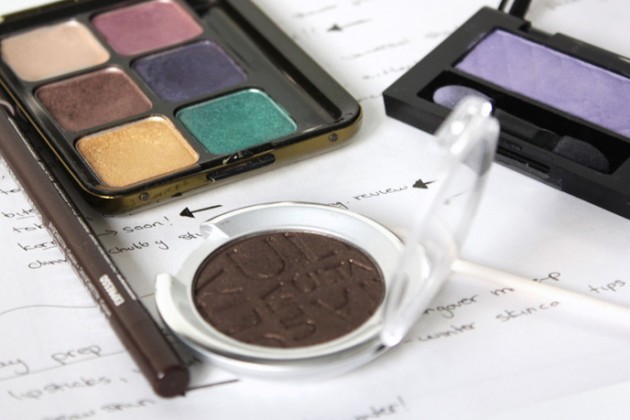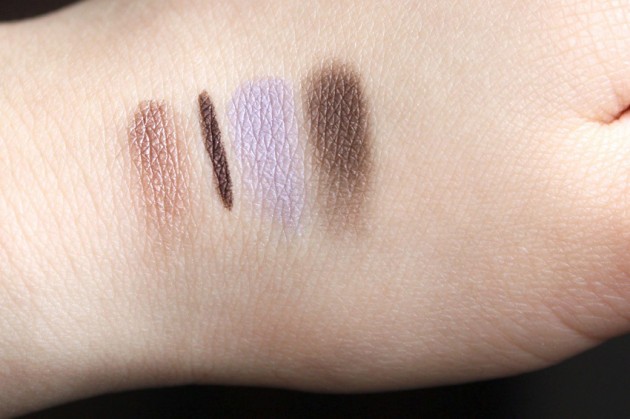 The look was finished with a smudgy flick of Marcelle Waterproof Eyeliner in Expresso and one coat of Annabelle Le Big Show Mascara (review). I'd thought about lining with the gorgeous MAC Teddy (review), but the Marcelle won out in the end – though Teddy is absolutely delicious (and a dream to smudge out), the wear time on the Marcelle is so much better.
Since doing this look (and this is a bit of an unrelated ramble), Expresso has actually moved into my "daily" tin – brushes, liners, and mascaras that I find myself reaching for quite often. It's not breathtaking, but it's still a lovely chocolate brown with subtle gold flecks; the perfect balance between no-nonsense and attention-grabbing.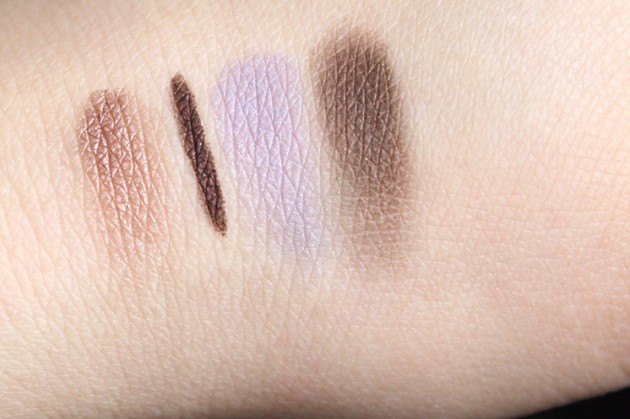 Swatched L-R: MAC Satin Taupe, Marcelle Expresso, Rimmel Royal Violet, Ulta Molten
One last thing…
Just threw together a quick assortment of other lavender eyeshadows, in case anyone else is being bitten by the lavender bug as well! I'd love to hear your thoughts on any of these, if you've tried them, or perhaps if anyone has an etailer recommendation for a nice matte lavender shadow?