Oh my god, you guys. These sound amazing! They're tiny ($32 US for 0.5 fl oz), but – um, yes please.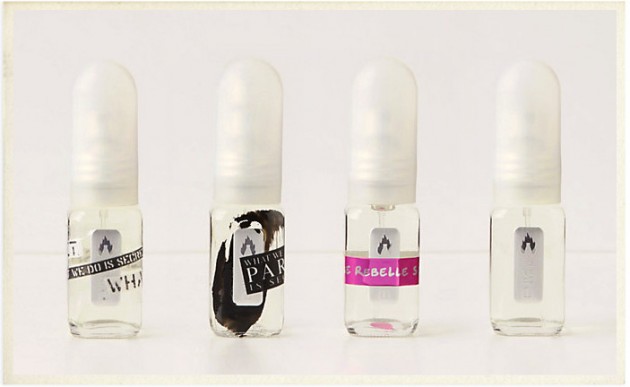 From the Anthropologie site:
"Each of these four scents from niche perfumers A Lab on Fire, are created by a famous "nose," batched in a state-of-the-art facility, and packaged and labeled by hand in Brooklyn.

What We Do Is Secret: the olfactory footprint of A Lab on Fire; bergamot, nutmeg, pepper, leather, jasmine, sandalwood patchouli and birch (SPICE)
What We Do In Paris Is Secret: developed by perfumer Dominique Ropion; a blend of bergamot, honey, lychee fruit, Turkish rose, vanilla, heliotrope, tonka bean, sandalwood and ambergris (SPICE)
Rose Rebelle SC-7545: an explosion of Bulgarian and Turkish roses, blended with valerian, red currant, ivy leaves, musk and labdanum (FLORAL)
L'Anonyme ou OP-1475-A: developed by perfumer Olivier Polge; a rich blend of bergamot, geranium, blonde woods, white amber and leather (WOODSY)"

—
I'm dying over the notes listing for What We Do Is Secret. Bergamot, nutmeg, pepper, leather, and patchouli, all in one little bottle! It sounds like a dream come true – but I'm wary to order, seeing as the four A Lab On Fire EdPs are online exclusives. Has anyone tried? Thoughts; opinions?
(And Olivier Polge; they've gone and gotten themselves a Polge! It's no secret that I'm head over heels for just about any Polge creation, be it by Jacques or Olivier. Now that is a family with talent.)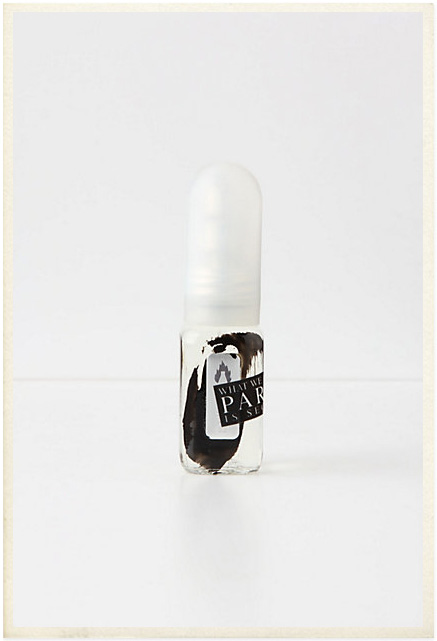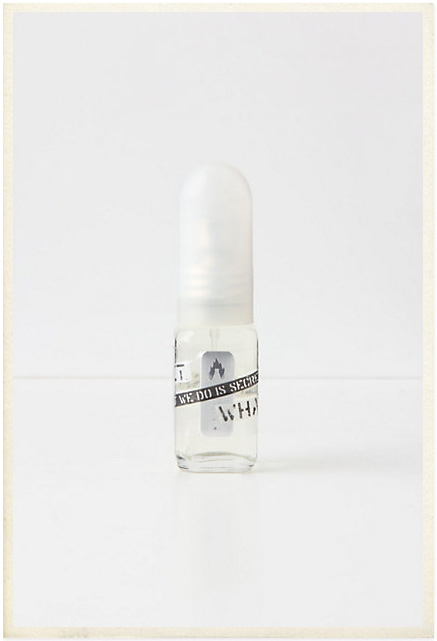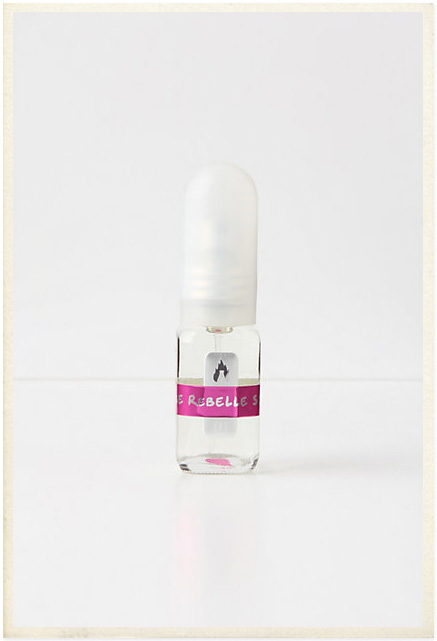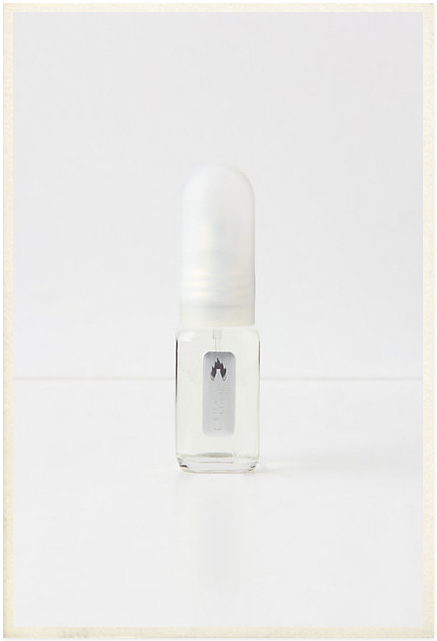 (1. edited and compiled by me; feel free to borrow, but please credit appropriately! 2-5. via.)