Um, am I allowed to take a moment to shamelessly throw link love at just one article? Because if I am — I'm totally going to do it.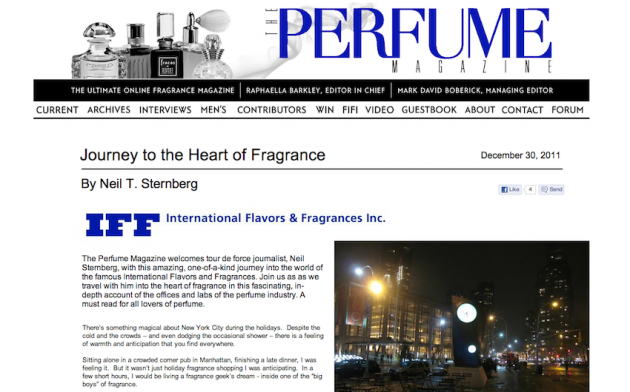 Neil T. Sternberg's Journey to the Heart of Fragrance has been by & far my favourite piece on the fragrance industry since… well, ever. It's a recounting of Sternberg's tour through IFF's Creative Laboratory in New York, a building which essentially represents my dream education: if money was no object, and I didn't have to think about my future, and I wasn't chronically ill (ack, that's a lot of "what if"s!), I'd be begging their perfumery school to take me.
It's a long article, but for a fragrance addict, it's definitely worth a read. I'll leave you now with a few links, for further reading in relation to the article.
—
As far as my favourite online mag articles of 2011 go, Marc Ambinder's Inside the Secret Service was a great one, too. In the end, I decided that an article from Perfume Magazine would be more fitting for a beauty blog than an article on political security from the Atlantic, though both were very compelling reads!
(In other news, if your magazine is online, is it still "in"? Or is it "on"?)