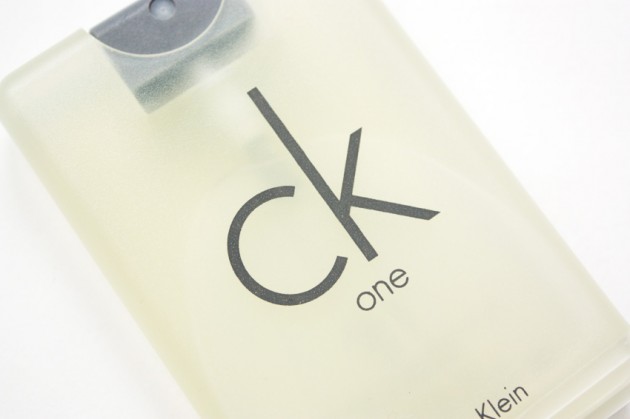 The product: ck one (on-the-go packaging)
ck one has always smelled like a cologne to me, with its hard, fresh, too-synthetic edges. I mean, I do have quite a bit of respect for it (how could you not respect something so iconic, something that has changed the perfume world this much?), but it's never really been up my alley, so to speak.
At first spritz, ck one is sharp and almost aggressively clean, with notes of bergamot, cardamom, pineapple, papaya, and green tea. I can't imagine anyone not recognizing the scent–remember when it was everywhere, on everyone, for like, a decade?– though perhaps a generation of fragrance lovers who've never so much as heard of ck one is upcoming. I don't get a lot of fruit out of it (the bergamot and green tea pop out the most, on my skin), but they're tucked away in there.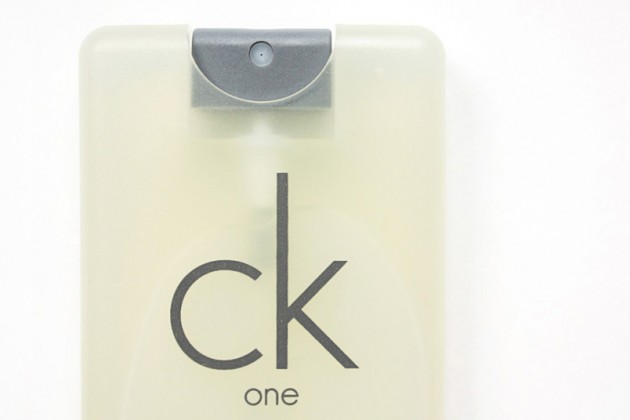 Launched in '94 and crafted by Alberto Moriallas and Harry Fremont, ck one was the first "big" unisex scent. The full-sized version (I've photographed the rather unique travel-size bottle), designed by Fabien Baron, features a screw-top lid and and an almost flask-like frosted bottle, which was – intriguing, to say the least.
The sharp top notes fade quickly, revealing a softer layer of florals (rose, violet, jasmine, and a nice, comfortable nutmeg) and a woodier base (musk, amber).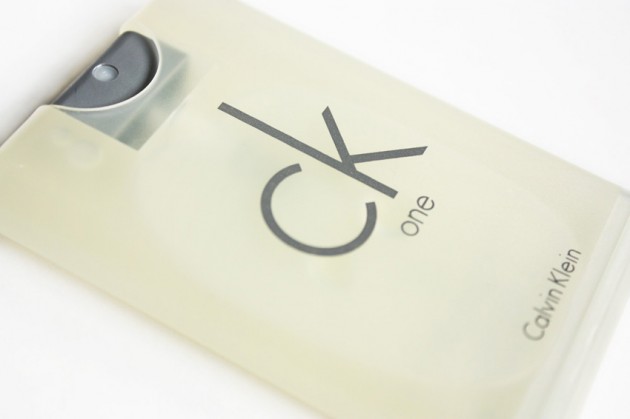 At the end of the day, I think what I respect ck one most for is that it made unisex cool. It was sort of the groundbreaker, the fragrance that said "I can smell like this because I want to smell like this," you know? And that's definitely something I can get behind.
ck one is, admittedly, not for me – and probably not for a lot of us. The nineties were a long time ago (can you believe that this scent is already seventeen, eighteen years old?) and fragrance trends have changed, but I still think it's worth giving a sniff. To me, it's one of those scents that every 'fumehead needs to try, even if just for reference. It was huge, iconic, and I do think it's still relevant to some degree. ck one is a classic; it's the Shalimar of the Gen Xs and Ys, the Angel of the nineties tomboy.
Give it a try. Who knows? Maybe you'll like it. Maybe you'll love it.