Tuesday, December 6, 2011
I had wanted to create a (darkly) colourful smokey eye for you today, and I was really happy with how it turned out… with one (huge) exception: I kind of forgot to put mascara on (or curl, for that matter) the lashes on my left side. And I didn't notice until I had already finished taking this photo set and the sun began to go down.
-.-
But anyways! Here's a bold blue-and-violet smokey eye to start the week. Just, um, try not to look too closely at the full-face shots, mmkay?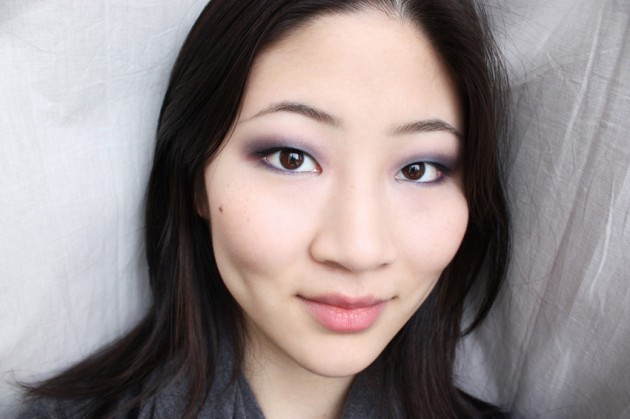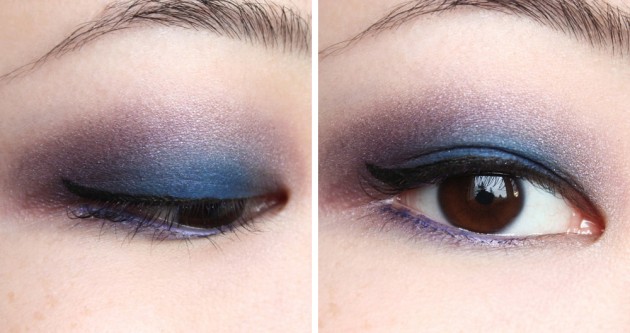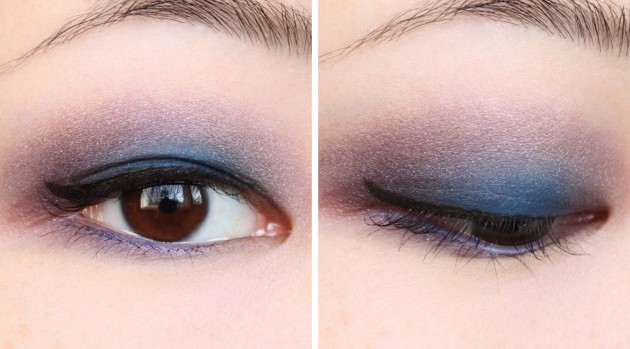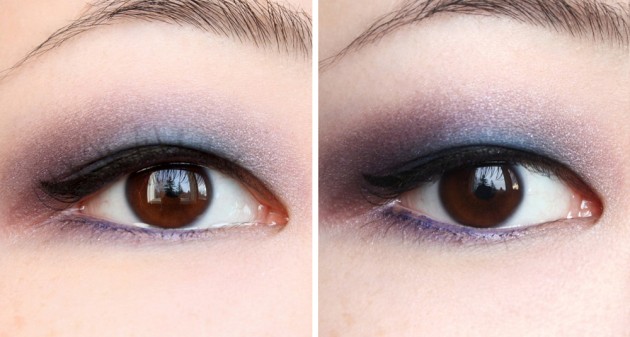 (what a difference lighting and camera angles make!)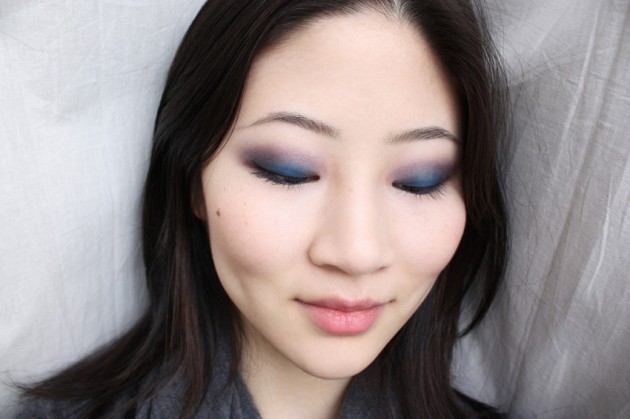 Products used
Eyes: FaceFront Artistic Pigment in Shallow Depth (blue; LE Tokyo Future), tokidoki Vegas palette (silver and dark purple shades), Marcelle Liquid Eyeliner in Black, Imju Fiberwig mascara in Black (original formula – "extra long"), Smashbox Single Eyeshadow in Smoke (matte grey; brows)
Lips: MAC Lipstick in Desire (berry; Lustre) blotted over a thin layer of GOSH Velvet Touch lipstick in Darling (pale pink-nude)
Cheeks: tokidoki Vegas palette (shimmery pink), Smashbox Single Eyeshadow in Smoke (matte grey; contour)
Skin: Marcelle Face Powder in Translucent, Hard Candy Glamoflauge concealer in Light