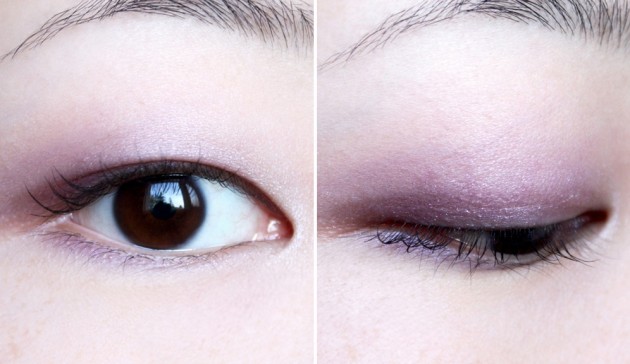 It occurred to me that I haven't done a violet eye look recently, which – well, I mean, seriously? I feel like I've accidentally broken one of the key rules of engagement for real life.
Anyhow. Just a simple, wearable violet eye look for you today. Clinique Lid Smoothie in Born Freesia (of course) as the base, Lancome Angora eyeshadow in the inner corner, Korres Plum for most of the colour. Plus, my secret to any violet smokey eye – just a tiny, tiny bit of Make Up For Ever 92, buffed overtop with a fluffy blending brush and feather-light movements. I'll have to do a before/after with it one of these days; a little bit of 92 makes so much of a difference.
Finish with black liner smudged into the upper lashline (probably L'Oreal HiP Creme liner, just because I'm attempting to use mine up) & Imju Fiberwig (which I adore) on the lashes themselves.