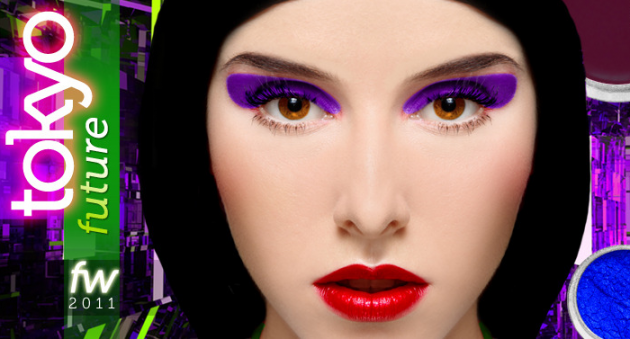 Features should be going up over the next few weeks ;) I don't have the entire collection on hand, but you can find a full product listing below!
Reviews and swatches will start in a bit, and I'll see if I can get a look up soon, too – I'm not over the moon about all of the textures (more on that in upcoming posts), but the colours are all absolutely breathtaking. FaceFront honestly outdid themselves on a couple of these shades; they're stunning!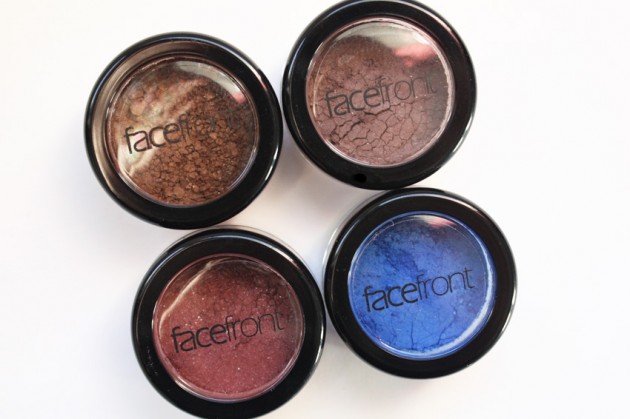 How FaceFront describes Tokyo Future…
Tokyo Future has been inspired by the vivid colour, lights, fast pace and ever-changing technology of modern Tokyo, Japan: characterized by its electric purple, mature, deep oceanic blue and refreshing magenta pink. However, it is also a collection remembering Tokyo's tradition and past. The warm hues of earthy brown and green as well as an inspiring, crimson red lip color celebrate the fusion of past and present.

In short, Tokyo Future is a collection perfectly suited for Fall/Winter, but best for the imaginative soul to create, repurpose and renew into his/her own colorful canvas for years to come.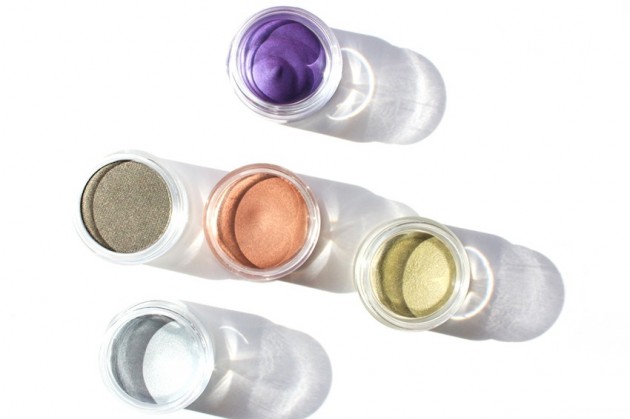 The collection
Artistic Pigments ($10.50)

Shallow Depth – A dark, true oceanic matte blue. (Semi-Matte)
Lost in Nishitama – A vivacious and shimmery cranberry with subtle reflecks of red and silver. (Steel Finish)
Secret Samurai – A highly complex and shimmery taupe with subtle red hue. (Steel Finish)
Digital Dragon – A subtle metallic golden brown infused with bright, rustic bronze refleks. (Ultra-Steel Finish)

Cyber Gel Eye Liners ($11.50)

White Rice – A slightly metallic and very bright classic white. (Pewter Finish)
Bonsai Forest – A deep and earthy forest green with a slight yellow undertone. (Pewter Finish)
Weekend Warrior – Our signature, bright and vivacious violet as a color base.  (Pewter Finish)

Pressed Eye Shadows ($11.50)

Serpentine Palace – A cool pine green.  (Steel Finish)
Token – A warm and inviting copper-brown.  (Pewter Finish)

Cream Blushes ($11.00)

Techno-Berry – Mature, deep blackberry-plum.  (Brilliant Dewey Finish)
Plum Blossom –  Cool, rosy plum.  (Brilliant Dewey Finish)
Harajuku Pink – Bright, daring magenta pink.  (Brilliant Dewey Finish)

Cream Illuminators ($11.00)

Gold Rush – Super pearled white gold cream with bright 24K-colored reflecks. (Brilliant Dewey Finish)
Rising Sun – Warm peachy-gold with subtle golden reflecks. (Brilliant Dewey Finish)

Liquid Lipstick ($11.00)

Geisha – A crimson, true red with yellow undertone. (Opaque Finish)