Wednesday, November 23, 2011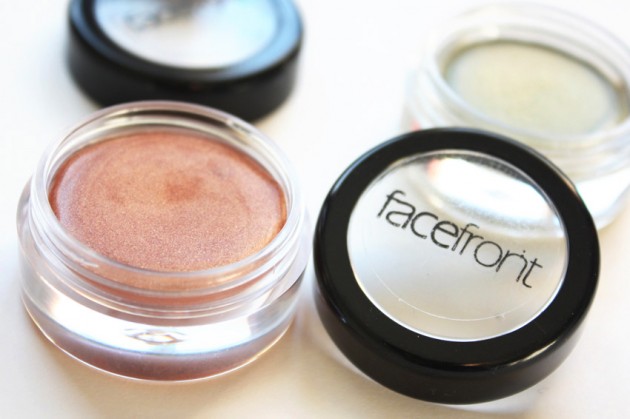 The product: FaceFront Cream Illuminator in Rising Sun and Gold Rush
I was a bit iffy about these illuminators from the get-go, but I gave them a try nonetheless. No matter how I wore them, though – sparingly or sheerly, high on the cheekbones or mixed into my cheek colour, – I just couldn't get the an appropriate effect out of either shade.
I'm not crazy about the formula of these Cream Illuminators; on one hand, they feel a little greasy when being applied, but on the other, they somehow seem too "solid" to blend out easily. Which – I mean, hello, physics. Aren't greasy things supposed to have more slip?
If I was behind the formula (which I'm not) and I had to guess the problem (which I don't), I'd say that it's probably an issue of a a slightly skewed silicone-to-carnauba ratio. Actually, I'd probably recommend taking out the carnauba altogether. Maybe blending in some organic coconut oil; include it in a summer collection and really play up the coconut appeal. Y'know. If someone asked. (Which they didn't.)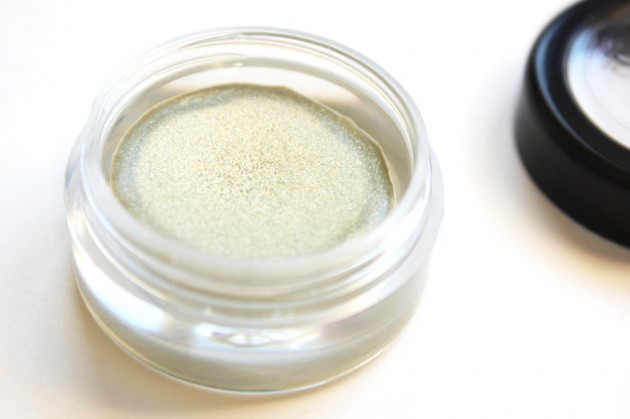 Gold Rush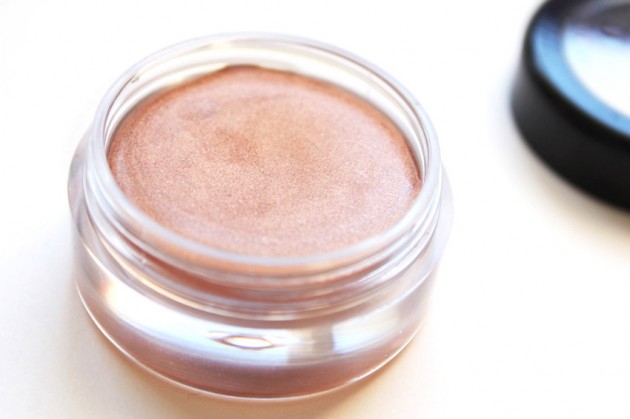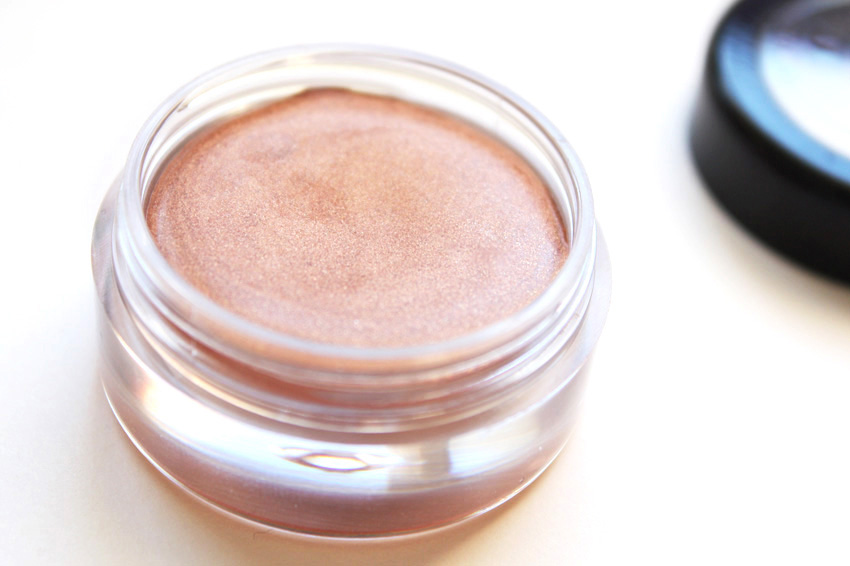 Rising Sun
Gold Rush, described as a "super pearled white gold cream with bright 24K-colored refleks [sic]," runs a too green to impart a believable luminosity. Rising Sun, on the other hand, is supposed to be a "warm peachy-gold withs subtle golden reflecks," but I feel like it got sidetracked in transit, missing the turnoff for Peachtown and ending up in Copperville. Perhaps running over a wild Subtlemon on its way.
In other news, I am starting to doubt FaceFront's ability to discern what is gold and what is not. These, as you may have guessed, are definitely not.
The large flecks of glitter (in both, but particularly in Gold Rush) transfer and migrate throughout the day, and are easily identifiable even without a 20x magnifying mirror or direct sunlight. Perhaps on someone with strong olive undertones, a medium-dark skintone, and tiny, perfect pores, they would work… but I am none of those things, and quite frankly, neither are most human beings.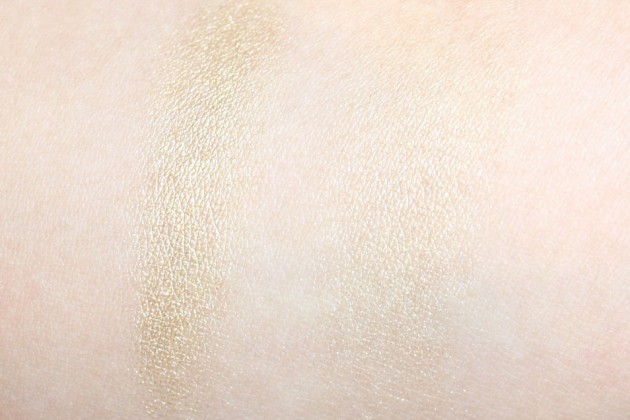 FaceFront Tokyo Future swatches: Gold Rush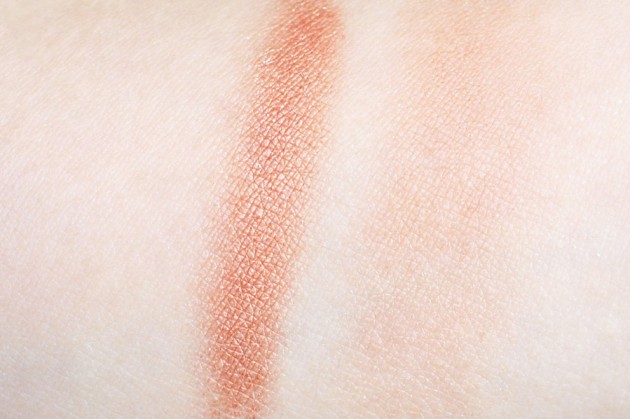 FaceFront Tokyo Future swatches: Rising Sun
The verdict?
Though they're just $11 each, I can't find a single thing I like about either of these illuminators. (Well, I guess, the formula is scent- and paraben-free. That's good, right?) They're just extremely disappointing, in general, but the fact that they're FaceFront (who have created some of my absolute favourite shades in the past) makes it even worse.
It's sort of like – well, okay. Let's say that you read about a new lipgloss that was coming out in three months. And you got all excited, and you waited, and you waited, and you checked out the promo photos and went yes, this is the one, and it was supposed to be a really lovely sheer plummy-rose with just a subtle, ethereal gold sheen to it.
And then it came out, and you bought it online, and you waited, and you waited, and you waited some more, and finally, at long last! it arrived on your doorstep and you unboxed it AND IT WAS GREEN WITH SPARKLES AND THE TEXTURE OF ROSIN.
This? This feels feels a bit like that.