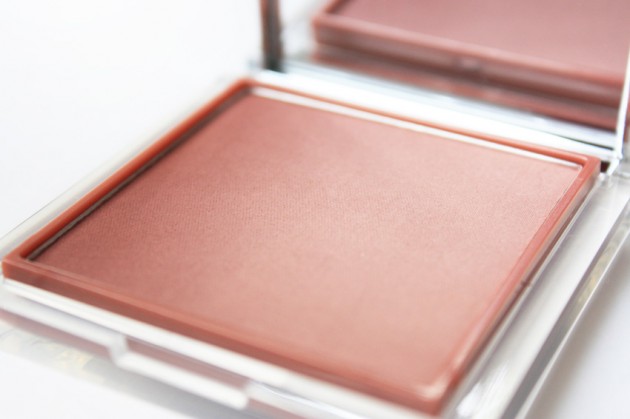 The product: Clinique Gradient Powder Blusher in Black Honey
Ironically, the product I was most excited for in Clinique's Fall 2011 The New Black collection ended up being the one I liked the least. Which, okay, before you freak out – that doesn't mean that I didn't like it! I just, er, liked it less than expected?
I think the reason I wasn't crazy about the Black Honey blusher is that it has a lot less of a gradient than I'd hoped it would. It's still lovely – a bit plum, a bit brown, and a tiny bit peach – but it's just… more uniform than you may think. As a cheek colour, the shade is far more universal than the traditional Black Honey lip colour (which I know can look rather "blah" on some skin tones), and the faint shimmer helps add more universality still.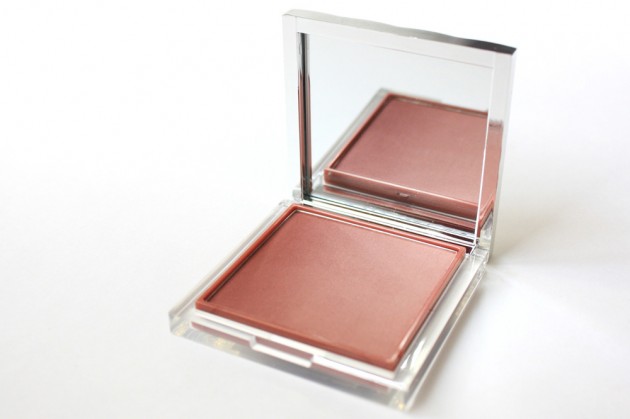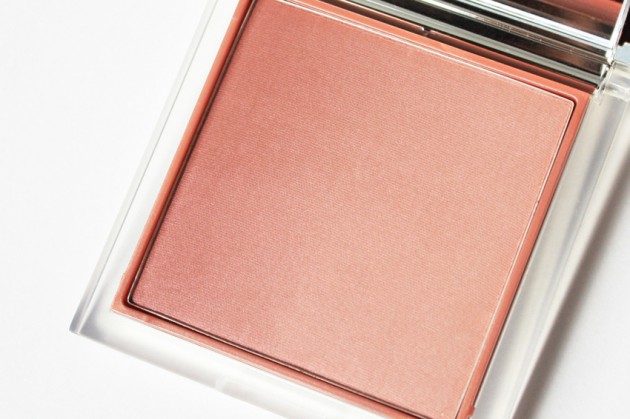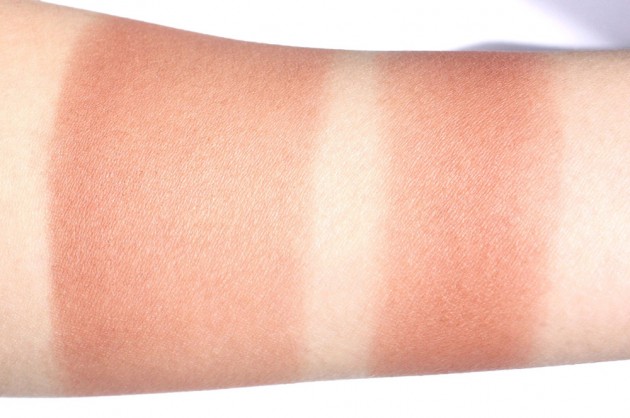 Left: sponge pulled horizontally down Black Honey and horizontally on the skin, to display the gradient.
Right: sponge pulled horizontally down the blusher, but vertically down the skin, to display the blended effect.
(Did that make any sense whatsoever?)
I'm usually not a fan of shimmer in my cheek products, but these fuchsia flashes are so finely-milled – you really have to get right up to your skin (within 3-4″) and stare it down in order to pick out the shimmers. It definitely wears as a matte, not only in terms of all-day colour but also in the way it sits on your skin: the smooth, velvety texture buffs right in, and beauty junkies who typically avoid shimmery blushes (usually those with oilier skin or large pores) need not fret with this one.
I love the chic, sculpted cheek that this blusher creates so easily, but I hate the price tag – with taxes, it's over $30 in both Canada and the US, and I feel like that's a bit much for a Clinique blusher. You are paying for the gradient effect, though, so I suppose that it's worth it if you're really into gradient products! (This is my first, but I do think  it looks quite pretty in the pan.)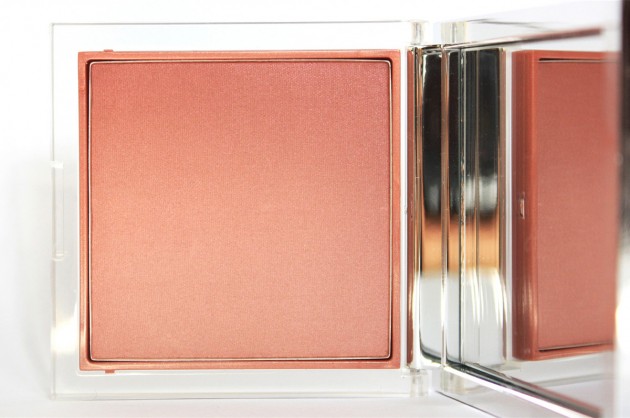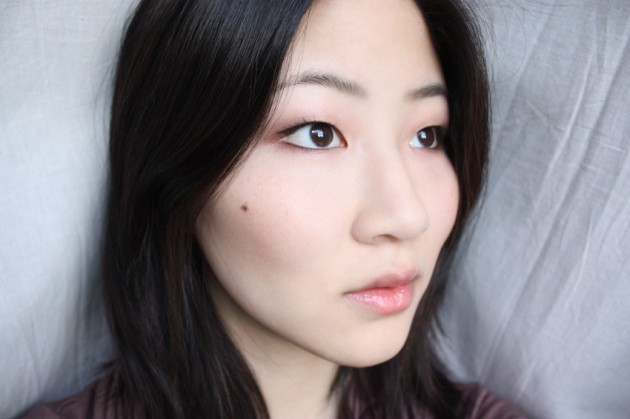 Black Honey blusher, applied
The verdict?
Ooh, I feel like I never reach verdicts anymore! I've been far too fickle as of late.
I was actually really impressed by the Black Honey Gradient Powder Blusher, and I love the effect it gives – that perfect, low-maintenance sculpted cheek. However, it would have been nice to have a more pronounced gradient, and I'd advise caution in application: particularly on fair skintones, I can see this getting a bit muddy if you tend to be heavy-handed.
If you fall in love with the shade, though, don't hesitate! It really is a lovely product, all in all, and it won't be around much longer. I haven't been able to find a dupe thus far – I know there has to be one out there, somewhere, but Larie and I were just completely unable to track one down!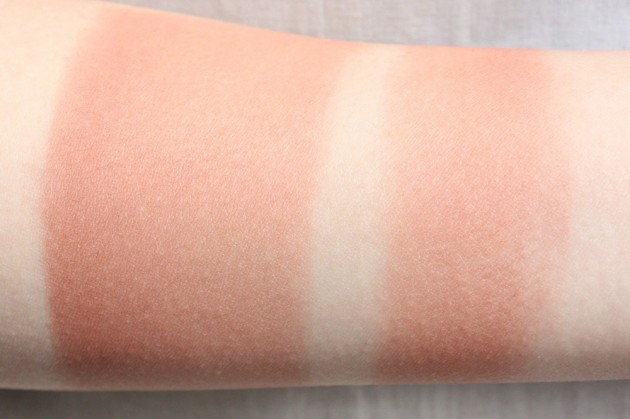 Clinique Black Honey Gradient Powder Blusher swatches, different lighting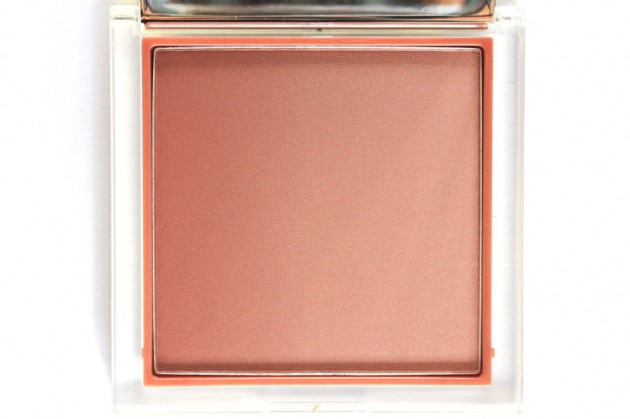 Clinique Black Honey Gradient Powder Blusher