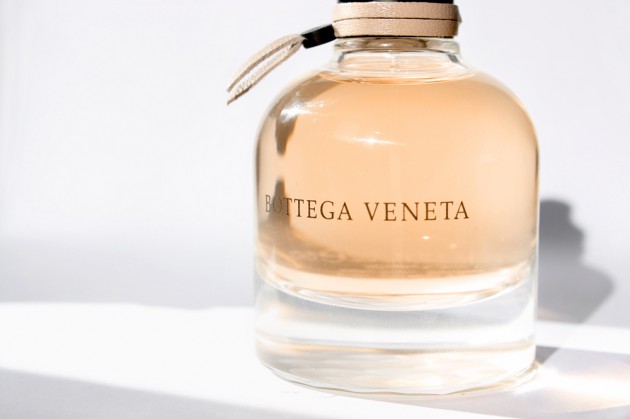 Up until about a month ago, I was completely certain that the hilight of the Fall 2011 launches would be Balenciaga L'Essence, the flanker to the original Balenciaga Paris (one of my all-time favourite scents).
And then the Bottega Veneta Eau de Parfum came creeping out of nowhere, like some incredibly stealthy ninja cat, and I think it's safe to say that it blew us all away. I mean – I wasn't even aware that the house was doing a fragrance until their videos went live, and now I can't get it out of my head.
See? Stealthy.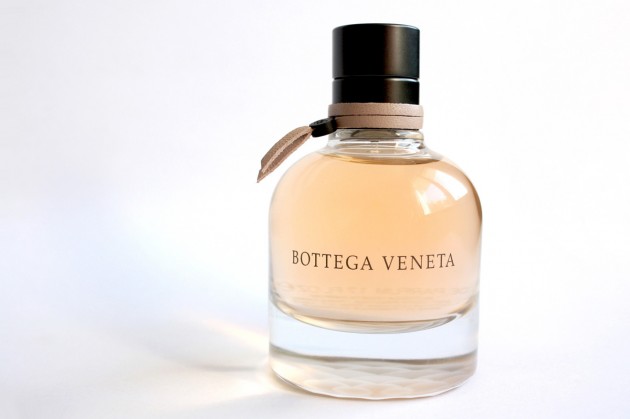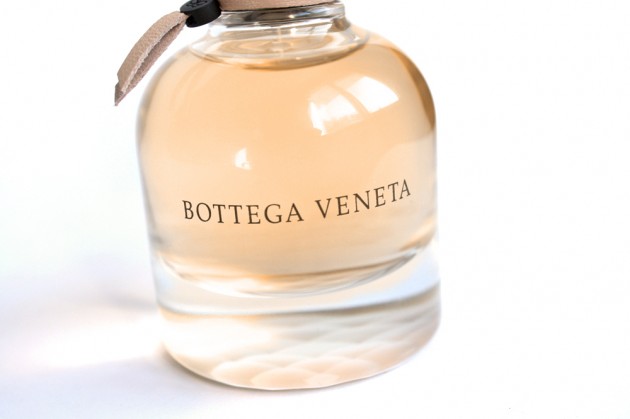 The fragrance
Made to capture an elegant, austere villa in the Venetian countryside, the Bottega Veneta scent is just perfect: classic without inundating your olfactory glands with aldehydes, leathery without coming off as too masculine, and distinctive enough to make you go hmm, okay, I like that without a discordant shock of contradictions.
It features naturally-sourced Italian bergamot, Indian Jasmine Sambac, and Indonesian patchoulli at its heart, and is accented by leather, Brazilian pink peppercorns, and the suggestion of mown hay, flowers, earth, and wood.
My thoughts on the scent
The top and base note separate well, but I get a lot of bergamot and leather from this overall – perfect for fall, and exactly (exactly!) what I had wanted this to be.
Like a luxe leather handbag, the drydown is smooth and supple, with the sillage and tenacity you'd expect from a gently leather-based EdP. One spritz is enough to create a sheer veil of fragrance that lasts throughout the day, and it wears just close enough to the skin: noticeable to those around you, but without leaving you swimming in headache-inducing sillage. It opens with fresh bergamot and patchouli, and wears with a dry warmth – no syrupy stickiness.
For what it's worth, if I had to pick just one scent department store fragrance to wear for the rest of, um, forever – this may well be the one.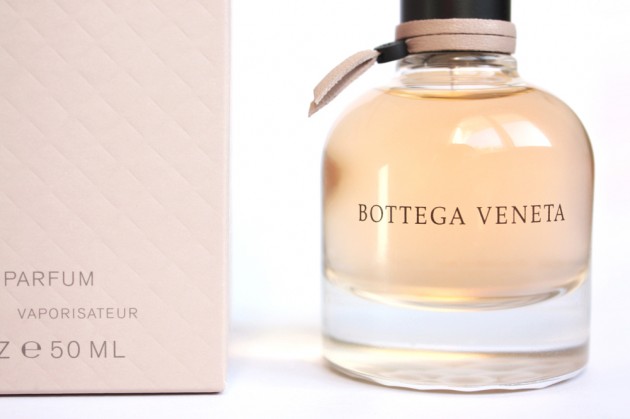 — — — — —
The bottle
Okay, so I know that glassware doesn't always get its own paragraph when it comes to perfumes. But, remarkably, I'm just as in love with this flaçon as I am with the scent. Designed by Tomas Maier, Bottega Veneta's Creative Director, it encapsulates the fragrance perfectly: classic, timeless, and absolutely breathtaking.
What really made me stop and go oh! was the way the glass is cut on the bottom: I have no idea why no one's ever done this before. The intrecciato texture (a Bottega Veneta classic) creates a "glow" from the bottom up, illuminating the base and giving the perfume an incredibly ethereal luminescence.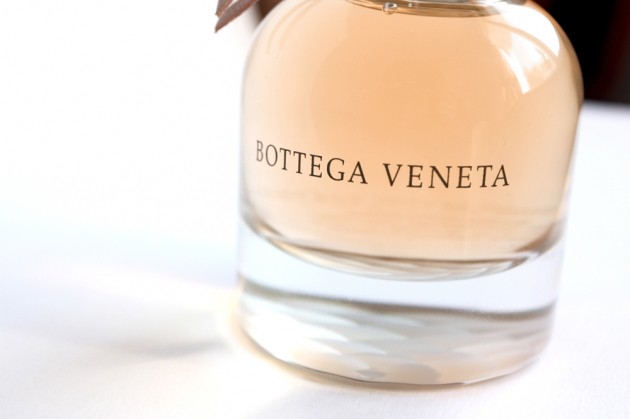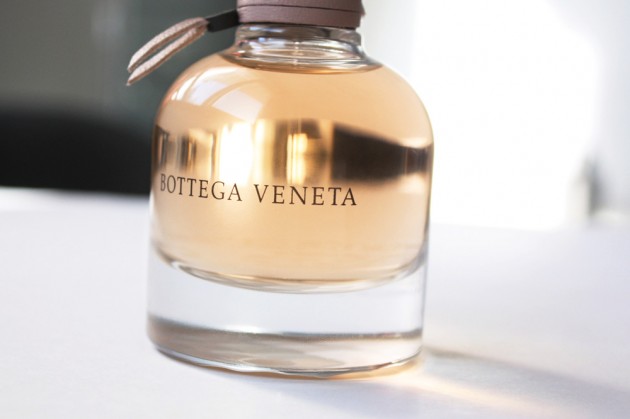 Availability
30ml, 50ml, and 75ml Eau de Parfum

200ml Body Cream, Body Lotion, and Shower Gel

65ml Murano Parfum (exclusively though Bottega Veneta.)
Canadians can find the Bottega Veneta fragrance in-store at Holt Renfrew (Montreal, Bloor, Yorkdale, Sherway, Calgary, and Vancouver) and The Bay (Montreal downtown, Toronto Queen St., Toronto Yorkdale, Edmonton Southgate, Calgary Downtown, Calgary Market Mall, Vancouver Downtown, and Richmond B.C.)
Quick facts
Created by: Michel Almairac (perfumer, Robertet) and Tomas Maier (Creative Director of Bottega Veneta; bottle design) in collaboration with Coty Prestige

The campaign: Nine d'Urso, shot by Bruce Weber

The notes: bergamot, patchouli, and oak moss. Hints of leather, pink peppercorn, hay, and wood.

Launched: October 2011