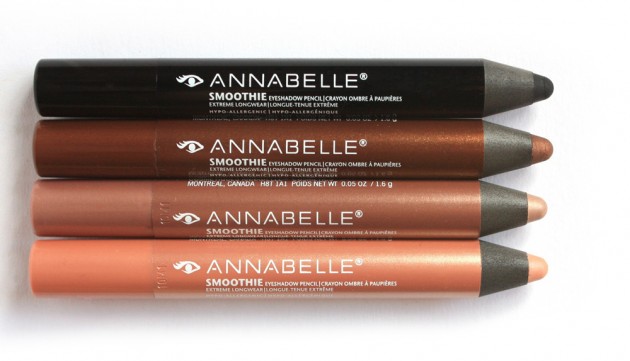 The product: Annabelle Smoothie Eyeshadow Pencils in Melonade, Mokamirage, Cocoaloco, and Licoriche.
The shades: Annabelle's definitely outdone themselves on this colour range, if you ask me! It's great to see such a variation of shades from a drugstore company, and to be honest, I wouldn't expect any less from my favourite Canadian drugstore brand ;) There are eight shades available right now, four neutrals and four brights, and while that isn't a ton, what's really great about it is that all eight shades are different.
So,  yeah. If you give the formula a try and you really, really love it… well. You're going to need all eight of 'em.
Melonade is a distinctive peachy, melony shade. Mokamirage (my favourite) is a lovely taupey-champagne. Cocoaloco is a medium-light brown, sort of a slightly bronzed chocolate. Licoriche is a smooth, matte black.
I'd love to see an inner corner shade added to the line (Melonade's rather too orange to use as such, at least for me), but aside from that, I can't really think of any "essentials" that they missed.
Swatched L-R: Melonade, Mokamirage, Cocoaloco, Licoriche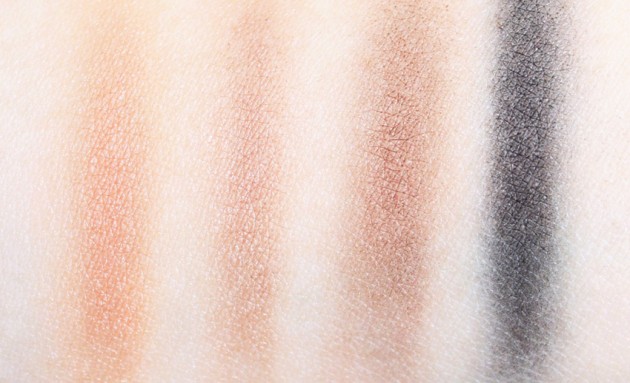 Swatched L-R, blended: Melonade, Mokamirage, Cocoaloco, Licoriche
The formula: as I pointed out in our review of Licoriche, these feature the exact same formula (and really similar packaging, to be honest) as Urban Decay's 24/7 Glide-On Eye Pencils ($24) – so at under $9 CAD, Annabelle Smoothies are definitely a great buy. Both lines have a great colour range, in terms of brights and neutrals, but I don't know if there are any spot-on dupes.
I find these pencils a bit difficult to work with; they glide on really smoothy, but don't blend out very well – I have to pull at my lids in order to move the colour, and they tend to go a bit patchy if sheered out.
The wear: The first time I tried these, I tried a really sheer layer… and, predictably, was a mess within the hour. The wear is a lot better if they're applied thickly, but I still feel like the colour sort of "slides" down my lids, ending up thicker around my lashline and sparse on the edges. I don't end up with a thin, crinkly line of eyeshadow, like I do with a lot of other products, but the colour migrates downwards if I've blended it out too much.
Unfortunately, I also found that I can't wear the shimmery shades on my waterline – I was really impressed by Licoriche (which is matte) when I tried it there, but the other three itch and slide off within a quarter of an hour. Not for the sensitive of eye, I suppose! :P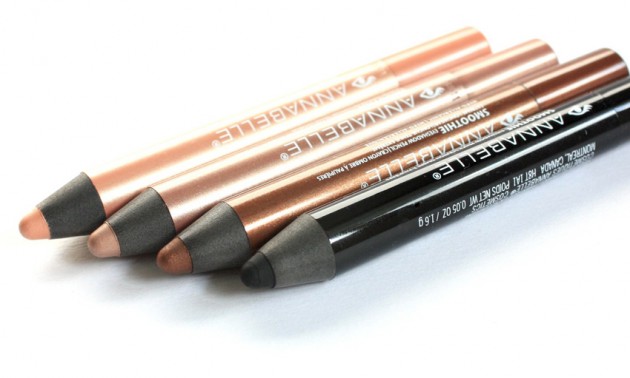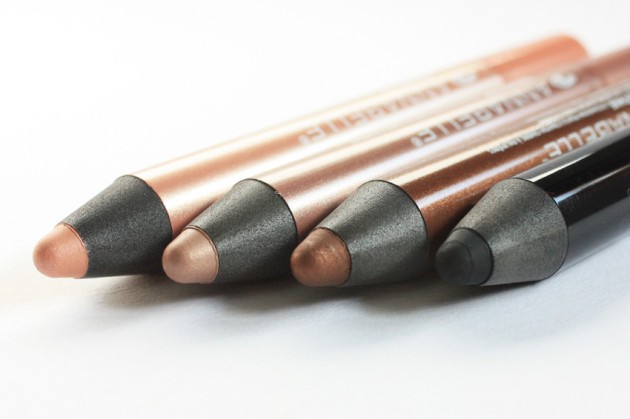 The verdict?
Okay, so I'm right on the fence with these. They're a fantastic drugstore dupe if you're into Urban Decay's 24/7 shadows, and I know a ton of bloggers who love them, but they just don't work on my lids. Which, I mean, kind of sucks, because they have some pretty awesome shades, but – well. Nothing you can do, right?
(Except quench your sadness in ice cream and pie, of course.)
(What? Don't look at me like that. Creasing eyeshadow is totally a good reason to sad!eat ice cream.)
Try them if…
You're going for a graphic shape: if you can refrain from buffing them out (I can't), they honestly do

not

budge.
You like the UD pencils, or you wanted to try them,
Your lids aren't as finicky as mine – if TFSI or UDPP work for you, I think these would, too!
You usually like eyeshadow pencils – though I didn't love these, they're the best eyeshadow pencils I've tried thus far.
P.S. Check out Licoriche in superhero form!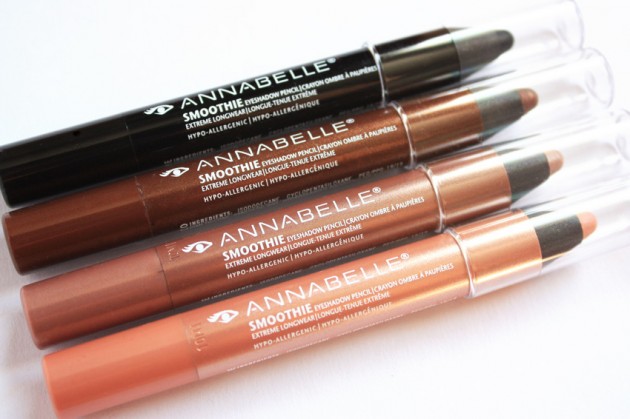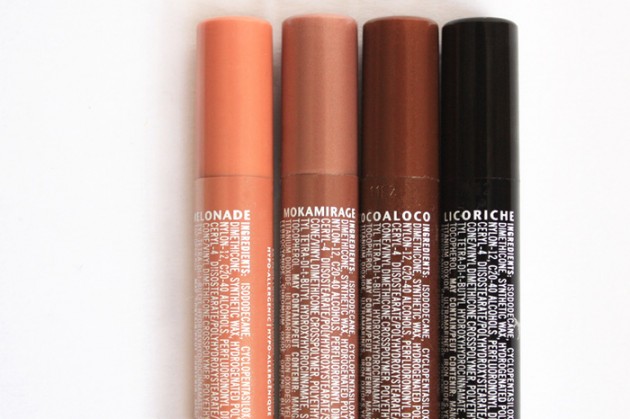 The ingredients:
Isododecane, Cyclopentasiloxane, PEG/PPG-19/19 Dimethicone, Synthetic Wax, Hydrogenated Polydicyclopentadiene, Nylon-12, C20-40 Alcohols, Perfluorononyl Dimethicone, Polyglyceryl-4 Diisostearate/Polyhyroxystearate/Sebacate, Dimethicone/Vinyl Dimethicone Crosspolymer, Polyethylene, Pentaerythrityl Tetra-Di-T-Butyl Hydroxyhydrocinnamate, Silica, Isoceteth-10, Tocopherol, Iron Oxide.
—
Bleh, I'm sorry, I feel like this was a very unsatisfactory review. And not because this is an unsatisfactory product! I'm just really exhausted; my midterms just ended and I've been ill since forever.
Forever.
(Okay, probably more like "for two weeks," but whatever. It totally counts as forever.)
Hope you're all doing a little better than I! xxx