Monday, September 26, 2011
I thought it might be nice to start off our month of giveaways with the summeriest one – after all, doing this one later in the year would probably just be cruel and unusual punishment.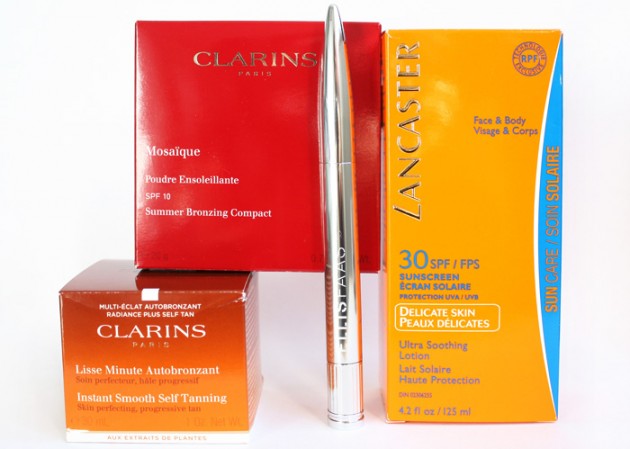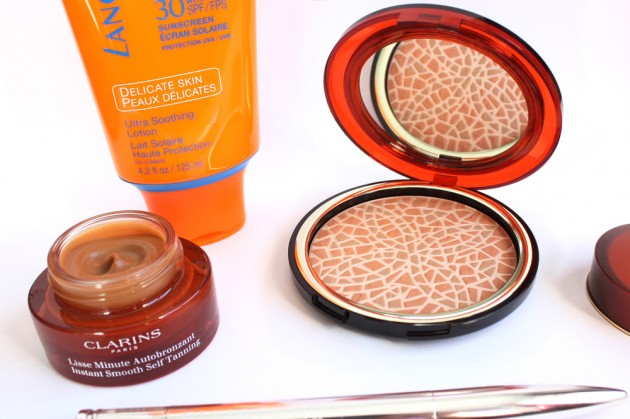 This giveaway includes two Clarins products (their Instant Smooth mousse tanner and Mosaïque bronzer), one Lancaster sunscreen (SPF 30 Ultra Soothing Lotion, for face and body), and one lovely Ellis Faas pen (in E303, a silicone-y bronzer). They're all products that I would have loved to feature, but either didn't have time to cover, or couldn't try (because of the silicones). I hope they find a good home with a lucky reader, instead!
I'm also quite excited to try out Rafflecopter, a new giveaway widget thingy. Let's just hope it works :P