If you're going to emulate just one look this Fashion Week, let it be this one! I'm loving this low-maintenance (but high-impact) look created by José Rivera and the rest of the Sephora PRO Team for Callula Lillibelle.
Unlike a lot of the looks that grace the runway (hello, Chris Benz), this one's totally street-ready, and I'm hoping to see more of it as Spring rolls around. (We do have to get through Autumn and Winter first, but really: that's just semantics). The look included glowing, bronzed skin, a naturally glossy eye, and a brilliantly vibrant orange-fuchsia lip.
The Face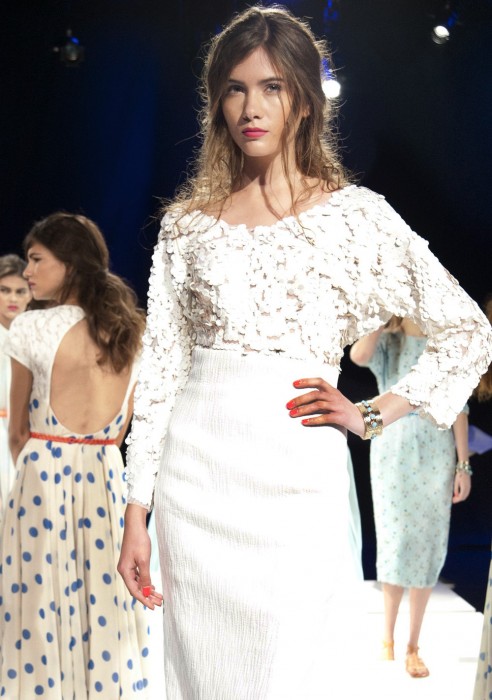 For a seamless, glowing base, the artists used MAKE UP FOR EVER Mist & Fix to prep the skin, layered on Laura Mercier Tinted Moisturizer SPF 20 and MUFE HD Invisible Cover Concealer for a perfect base, and set the look with a dusting of Smashbox HALO Hydrating Perfecting Powder.
Then, to really "wake up" the models' complexions, they added Laura Mercier Secret Brightening Powder under the eyes to reflect light, Laura's Bronzer Veil around the perimeter of the face and under the cheekbones, and Lorac Blush in Peach to add a bit of colour.
(The bronzer is featured in Laura's Bonne Mine palette, which I believe is limited edition but currently available. For a similar creme bronzer, try something like the NARS Laguna Multiple or Too Faced Aqua Bunny Bronzer.)
The Eyes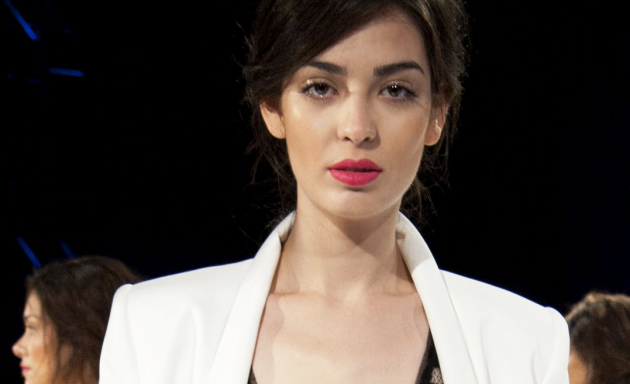 To create depth, the PRO Team used layered the deepest shade in the No. 4 MUFE 5 Camouflage Cream Palette with Birthday Suit from the Too Faced Naked Eye Palette in the crease. Then, tokidoki Prisma Lip Gloss in Donutella was applied to the lids to create a glossy eye.
The eyes were finished with Lancome Definicils Mascara and Anastasia Brow Gel in Clear.
The Lips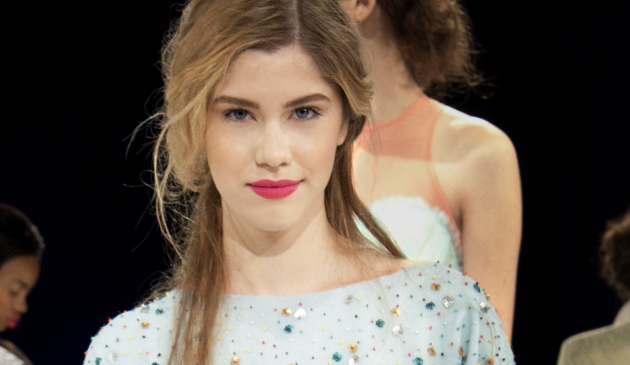 And finally, the star of the look! Rivera and team used shade #005, Fuchsia Pink, from the MAKE UP FOR EVER 12 Flash Color Palette to create a rich base colour. (If you don't want to buy the whole palette, try Rouge Artist Intense in 36, a satin fuchsia, or Aqua Lip Waterproof Lipliner Pencil in Fuschia 16C, a bright fuschia pink, instead.)
To complete the lip look, the artists mixed together two shades of Stila Long Wear Lip Color and applied them on top: Exhilarating, a bright matte fuchsia, and Outrageous, a deep matte orange. Ridiculously gorgeous, right?
What was your favourite NYFW Spring 2012 makeup look?