I'm having my wisdom teeth pulled this Monday (I know, erugh), so I wanted to run a weeklong series of pre-scheduled posts while I'm recovering. My drug of choice? Annabelle, of course!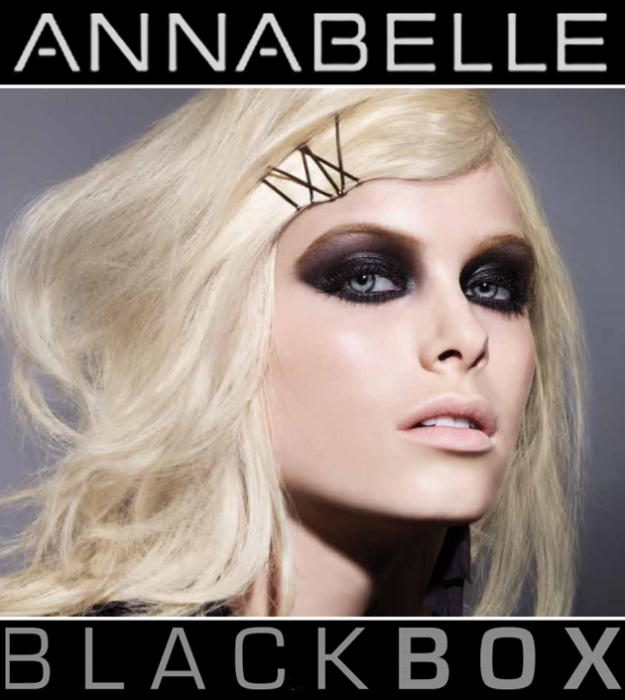 So, without further adieu, I'd like to introduce The Black Box Week at theNotice. Monday through Friday, we'll be running reviews on FIVE new Annabelle products featured in their Black Box collection, plus a wrap-up on Saturday. You'll be seeing:
Metal Daze, a sexy Smoothliner,
Blast Off, a glitzy new Glitterama liner,
Licoriche, a Smoothie eyeshadow pencil,
Black Spark, an intense liquid liner, and finally,
Le Big Show, Annabelle's newest mascara.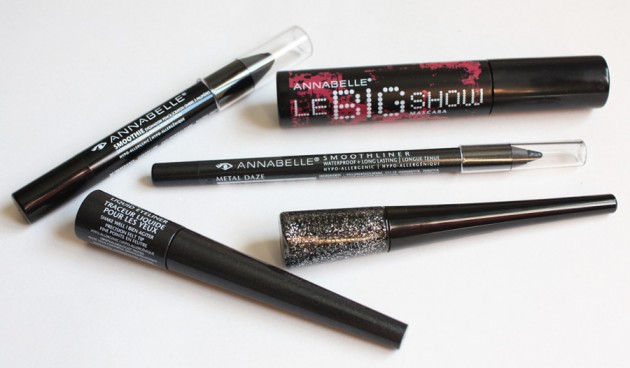 For one reason or another, black seems to be the thing for Fall 2011 – there's Annabelle's Black Box, MAC's The New Black (part of their MAC Me Over! campaign), YSL's The Black Collection, Clinique's Black Honey, which is sort-of-not-really black… Dior didn't seem to get the memo, though; they're doing Blue Tie for Fall 2011 :P
While companies almost always go dark for the fall, I feel like this is a step up from the normal. There's the general darkening as the mercury drops, sure but there's always a focus: 2010′s jewel tones, for instance. This year, the focus just happens to be black, and as a bit of a black liner addict*, it's something I can totally get on board with!
I've got 19 of them going at the moment >.<

For the liquids, I've got ones by Ellis Faas, GOSH, Lancome, Annabelle (erm, four by Annabelle; Black Spark, Black Out, Blast Off, and Night Light), and Marcelle; then there's the creams – MAC, FaceFront, and L'Oreal HiP; and finally, the pencils – Urban Decay, MUFE, La Bella Donna, three from Marcelle, and the two in this collection.

AND I CAN'T GIVE ANY OF THEM UP BECAUSE I LOVE THEM ALL FOR DIFFERENT REASONS.
Anyhow, I'll stop rambling now & let you get on with your Sunday. I hope you enjoy the series!