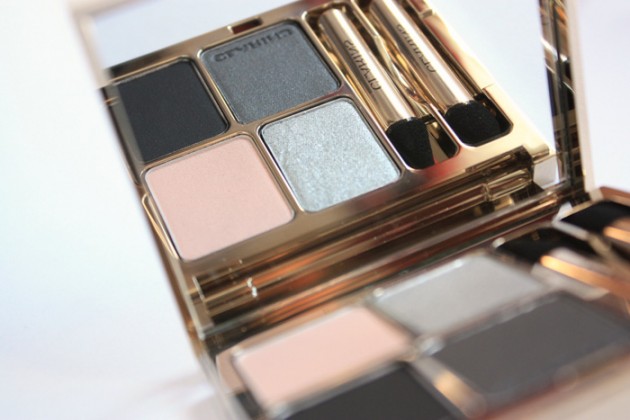 The product: Clarins 4 Colour Eye Palette in Graphites
*note: you may also hear these referred to as the mineral eye quartets, the eye quartet mineral palettes, or the ombre minérale 4 couleurs – there are a lot of words on the packaging! :P
What Clarins has to say about them:
Superb monochrome colour harmonies, with shades and textures perfect for creating any look you desire. Highly concentrated in mineral pigments, these eye shadows light up all eyes. Their wet and dry texture is extremely soft on application. Easy to blend and shade, their colours are both subtle and even. Harmonies of satin and iridescent shades offer a variety of effects. For a superb, long-lasting make-up result.
When I saw Graphites for the first time, it registered as something that I might like, but not love. I probably would have picked out something more like Rosewood at the counter, a quad with plummy pinks and neutrals. But – now I think I understand why this is the quad that ended up in my mailbox, rather than one of the other five.
The shades: Graphites doesn't look like much in the pan: a pretty, silvery shimmer, a black, a grey, and a nude. And alright, so if you really want to simplify things, I suppose that's true. But this palette is seriously breathtaking, and I can't think of a single skintone it wouldn't work on!
What these photos did a fairly poor job of capturing (sorry) is that the sheer, nude highlighter has an unexpectedly lovely pink duochrome – subtle, but absolutely breathtaking under the brow or in the inner corner. The silver shade is essentially just shimmer in a translucent base, and it's perfect for playing with textures. What really impressed me about the silver is that yes, there's a bit of fallout when you apply, but it stayed on my lid for the rest of the wear, unlike a lot of shimmery products I've tried out.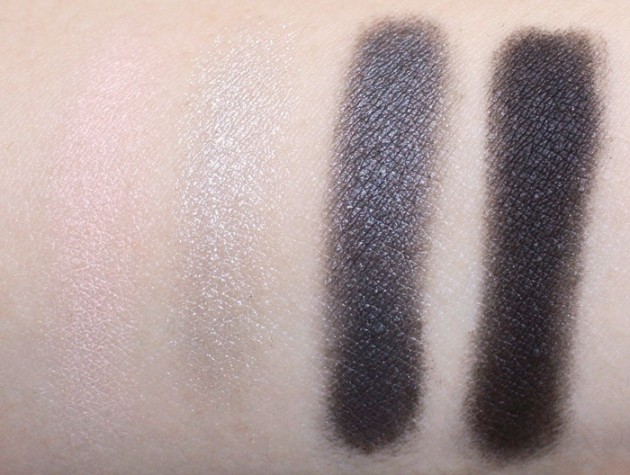 Clarins Graphites applied with a damp brush on unprimed skin. Indirect sunlight, no flash.
The black is your basic matte, but it's gorgeously smooth. It's the perfect choice to blend into your outer V for added depth, because not only does it blend just right, it's also fairly hard in the pan – really buttery blacks always deposit too much colour (not to mention fallout), but this one's just right. And, finally, that gorgeous charcoal shade. I don't even think I have to describe this one for you! The texture's spot-on, it blends like a dream, and it's deliciously intense, even when swatched dry on unprimed skin.

Clarins Graphites swatched dry (left) and wet (right) on unprimed skin. Indirect sunlight, no flash.
The verdict?
Yes, yes, yes. If you're looking for an eye palette with shades that'll do a great job complimenting other shadows or create a seriously sexy smokey eye all on their own, this is the one. The shades wear well both wet and dry, they blend absolutely gorgeously, and the textures all work incredibly well together.
I've got a look coming up using just this quad, but in the meantime, you can see it featured here. (Black and highlighter shades both used dry – the black to create the smokey eye; the highlighter to blend out the edges.)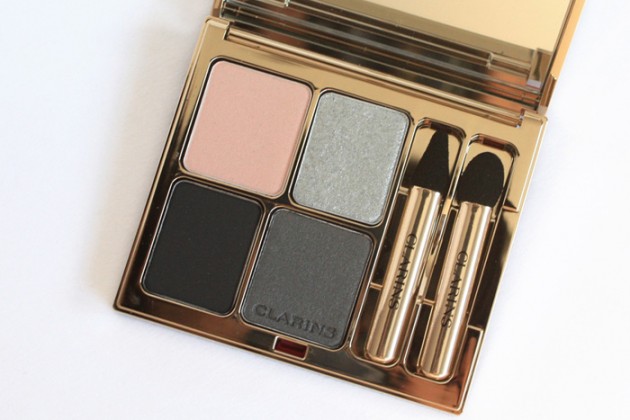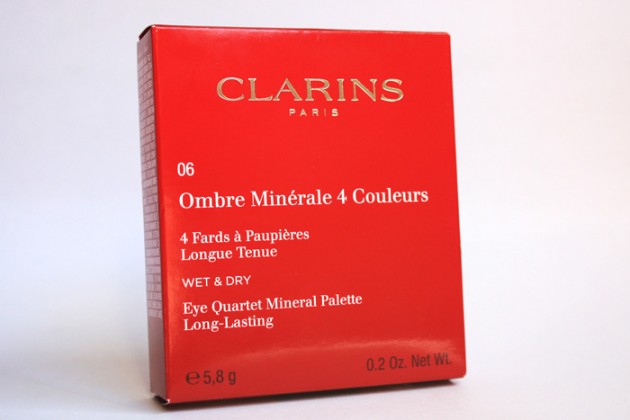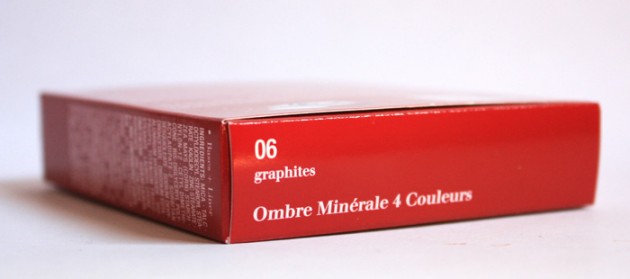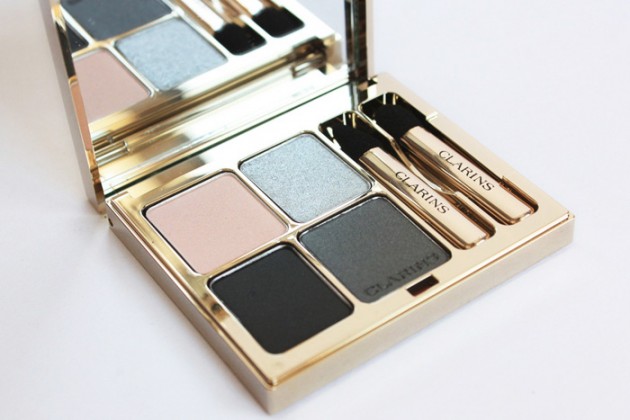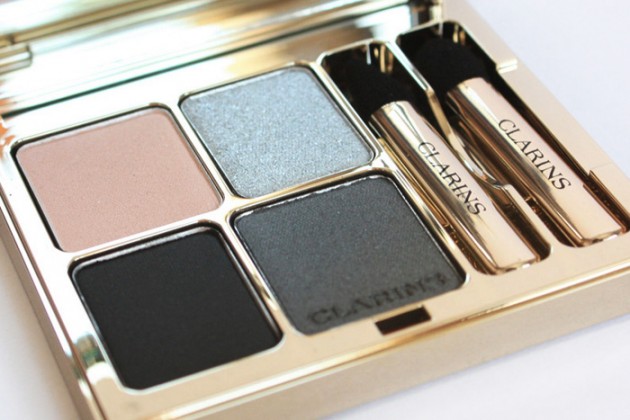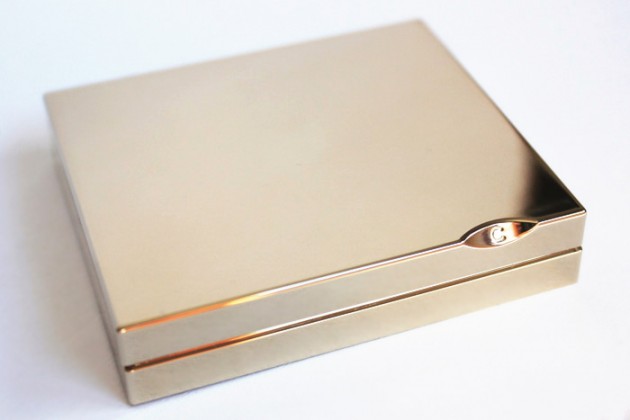 Ingredients for the Graphites Wet & Dry Eye Quartet Mineral Palette