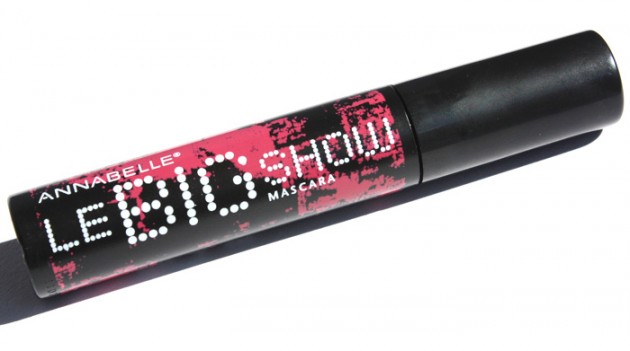 The product: Annabelle Le BIG Show mascara
The lash: When there's a caps-lock B-I-G in the name, you have to go in expecting wonders from a mascara. This one definitely delivers on the claims of lashy grandeur, but it's not without its faults. I'll start with the good stuff, though! Le Big Show is deliciously black, and it dries to a gorgeous, glossy finish. Because it's fairly wet, it does feel a bit heavy going on, but it's once dry, it's both lightweight and (semi-)soft to the touch. (Crispier than Marcelle Ultimate Lash, Fresh mascaras, and 100% Pure; softer than Imju Fiberwig or L'Oreal Beauty Tubes.)
If you're looking for a lot of volume, this is one mascara you won't want to miss out on – but if you're looking for a lengthening or curling mascara, it might not be for you.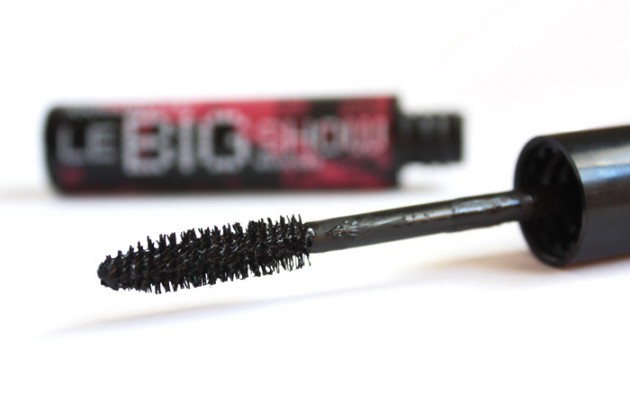 The tube: Le BIG Show is packaged in a pretty standard tube; a no-frills wand and fairly thick tube. It's easy to open, easy to close, and easy to apply – not too finicky at all.
If I want a almost-bare, really natural lash, I do find that I either have to wipe off the wand first or comb through my lashes with a lash comb, but it's not a huge deal. The brush does its job, and it is great for creating a lot of volume!

Annabelle Le BIG Show mascara – one coat
The wear: It's very rare that I find a mascara that wears for more than 3-4 hours on me (unless it's a tubing mascara), but the products in the Black Box collection have surprised me thus far – and really, why should this one be any different?
I find that I can get about five hours of flawless wear from Le BIG Show, and ten hours with extremely minimal flaking and smudging. (Erm, and then I had to go to sleep. But still, ten hours; that's pretty darn impressive!) This has the best wear I've found so far in a non-tubing mascara, so even if it wasn't deliciously glossy and gorgeously black, it would have my attention.
But it is. So I guess the wear time's just the cherry on top :P
The ingredients:
Water, beeswax, glyceryl stearate, acacia senegal gum, carnauba wax, acrylates copolymer, c18-36 acid triglyceride, stearic acid, triethanolamine, palmitic acid, butylene glycol, kaolin, phenoxyethanol, hydroxyethylcellulose, methylparaben, propylparaben, potassium sorbate edta. +/- iron oxides

Annabelle Le BIG Show mascara – two coats
The verdict?
I really like how well this mascara wears, and I love how glossy and black it is, but I wish it held a curl better. I honestly do think it's a great mascara, but it's not really "for me," you know? I look for four things in a mascara (glossiness, a super-black formula, the ability to hold a curl, and awesome wear time), and this hits three of those things right on the nose – but I still find myself frustrated at the way it takes the curl out of my lash.
For under $10, though, Le BIG Show is definitely worth paying attention to if you're looking for a super-black, voluminous, glossy lash. And I'm definitely keeping it around – it may not be my holy grail of mascaras, but I still really, really like it!
—
P.S. Before-and-after photos

bare lashes

one coat

two coats