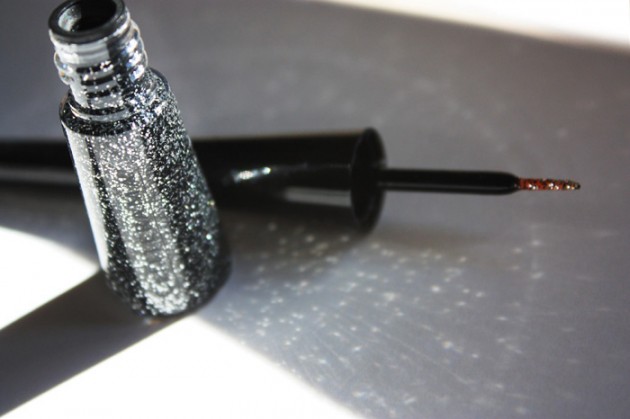 The product: Annabelle Glitterama liquid eyeliner in Blast Off
Blast Off is my fourth Glitterama eyeliner, which speaks for itself – I also have Plutonium (permanent), Dark Angel and Night Light (LE from Fall/Winter 2010), and Marcelle LUX Diamond Liquid Eyeliners in Silver and Pure Gold (which feature the same formula). So I suppose you could say I'm "sort of" a fan, in the way that I'm "sort of" a TSCC fan, or "sort of" a Who fan, or "sort of" a Sherlock fan.
(I am also "sort of" a fan of Alias, Buffy, Veronica Mars, Supernatural, Fringe, and White Collar. You know, just sort of. Generally.)
(Oh. Also, you can check out swatches of those other three liners here!)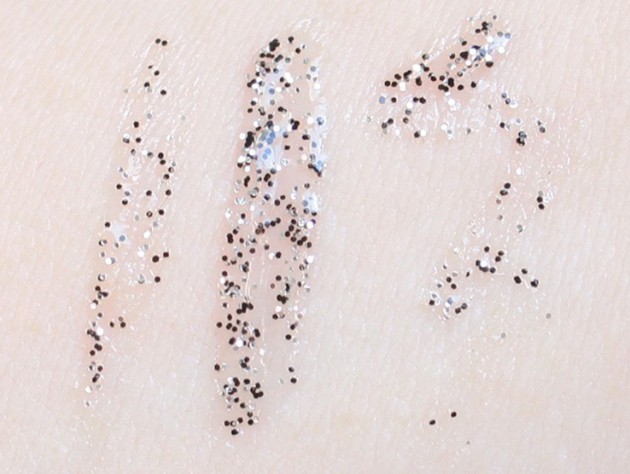 Annabelle Glitterama Liquid Eyeliner in Blast Off, no flash, indirect sunlight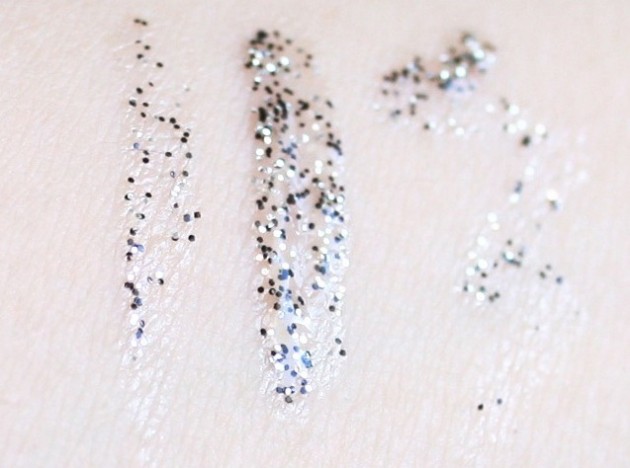 Annabelle Blast Off, no flash, indirect sunlight
The shade: Blast Off is a mixture of silver and black particles – the same silver bits from Plutonium (the larger size, not the smaller size), and the same black bits from Dark Angel. Needless to say, it's quite pretty!
The good: Like the other Glitterama liners, Blast Off features a paraben-free ingredient list, a long-wearing formula, and an easy-to-use applicator (it's fine, thin, & just the right length to deliver both control and a quick application). I don't get any glitter fallout or transfer, and they're well-priced – I want to say about $7 regular price, but they're on sale quite often.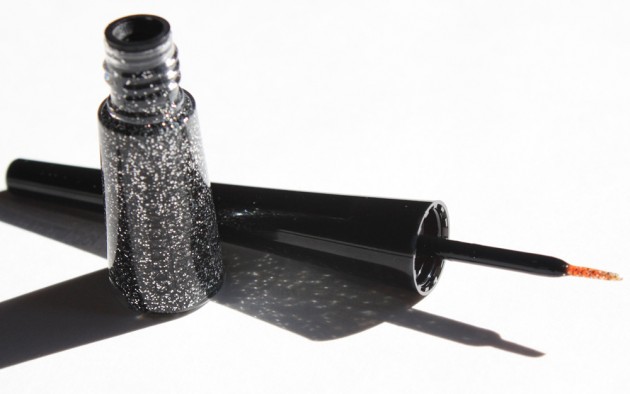 The bad: These take forever to dry – but it's worth it for the wear time!
Also worth noting is that these get gloopy with time due to the packaging (my LUX Diamond liners are totally fine), but it's not a huge deal. You've got about a year with zero issues, and because of the simple ingredient list, I'm willing to bet you could re-hydrate them with just a bit of distilled water and/or glycerine, easy-peasy.
The ingredients:
Water, Glycerine, Glyceryl Polyacrylate, Triethanolamine, Phenoxyethanol, Polyethelene Terephtalate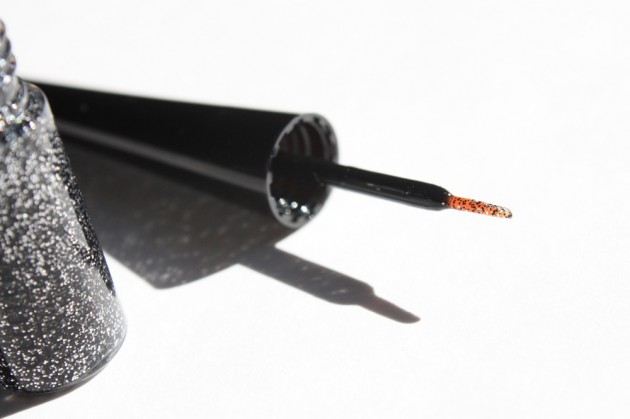 The verdict?
Blast Off isn't one of my favourite Glitterama liners (it's a little more subtle than I usually go for), but it's still a great way to add some oomph to your usual eye looks. I love what a little bit of glitter can do, and these liners are as hassle-free as it gets: zero fallout, no finicky application tricks, and all-day wear.