Normal offices have in boxes, out boxes, plain ol' boxes… but product junkies and beauty bloggers? We have to get – shall we say – inventive. I mean, you try putting lipsticks into a filing cabinet and keeping everything orderly. It just doesn't work!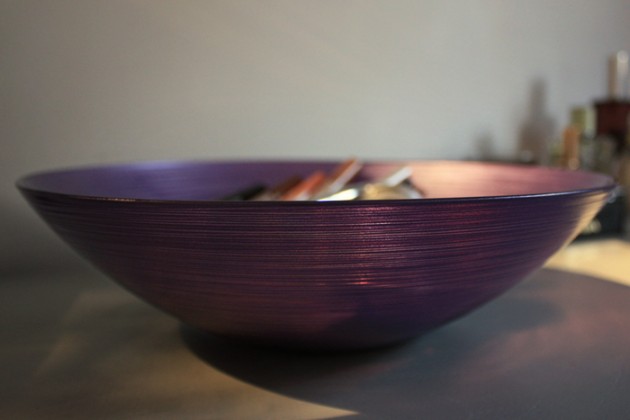 I was recently gifted an absolutely gorgeous bowl (thanks, mom!) and I've been giving it a go as a "beauty inbox" – that is, a place where I can put the products I've yet to test out & review*. Once I've photographed a product, it goes into a drawer to be swatched; once that's happened, it moves to either the "future box", the giveaway drawer, or… this!
(Actually, that's a bit of a lie – sometimes they end up  next to my laptop, too. If I'm trying to pressure myself into reviewing something ASAP, it's easier if it's constantly in my line of sight!)
*Which is necessary for the sole reason of "I'm prone to being distracted by other pretty, shiny things and forgetting about them." See also: magpies and attention deficit disorder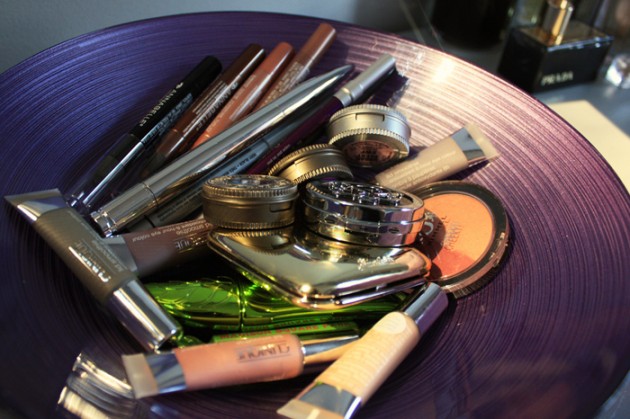 —
It has occurred to me that I've basically just babbled for 160 characters so that I'd have an excuse to post photos of a bowl.
There is something either very, very wrong with this or something very, very right.