Last Friday, in our off-white eyeshadow post, I somehow managed to miss one of my all-time favourites. I'm not sure how it happened, but I'm guessing it's because this is more of a recent love – those photos were getting pretty old!
Anyhow. I couldn't go without giving it a mention, so without further hesitation…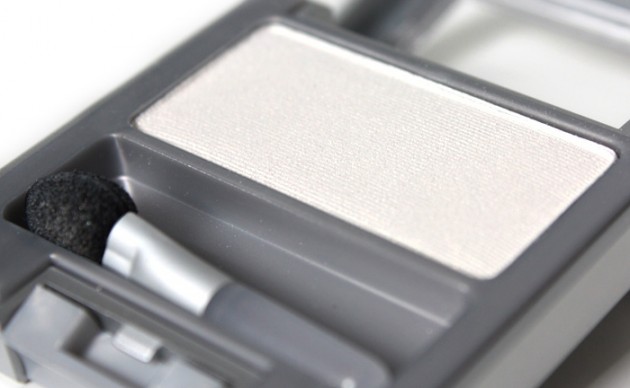 The product: Marcelle Wet and Dry Eye Shadow in Polar
I had this for months before finally using it. I mean, a white eyeshadow, how interesting could that be?
Turns out, the correct answer was "pretty damn interesting." The formula's pretty average, and so's the packaging, and even the just-off-white colour it has in the pan – it's all just standard stuff. But (like a polar bear,) it's all in the reflects: in this case, a warm yellow-gold that contrasts the super-sheer white base.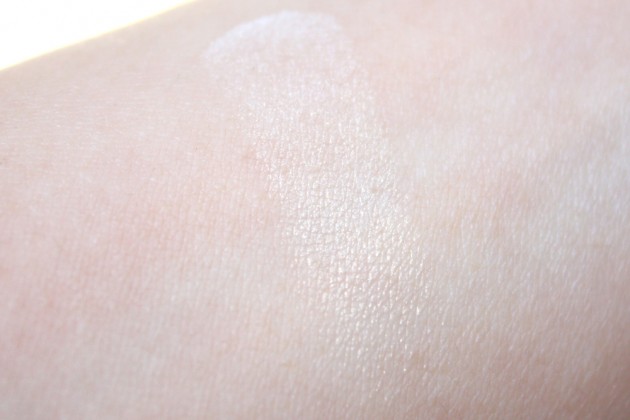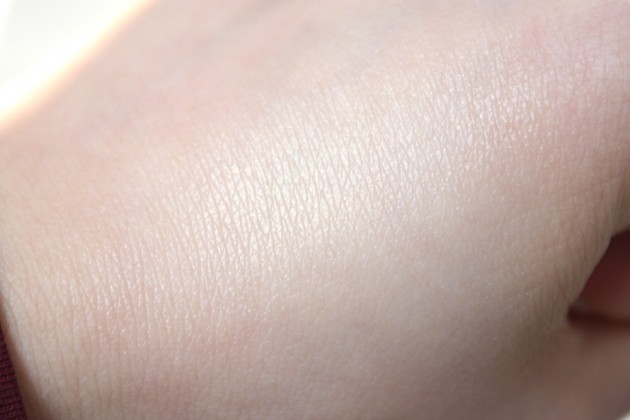 I also wanted to show off Polar against black, because the combination of a duochrome and a dark base really transforms both. In this case, the gold reflects translate a matte, pitch black creme liner into a deep khaki with gold shimmer – really different from each, separately, but absolutely gorgeous!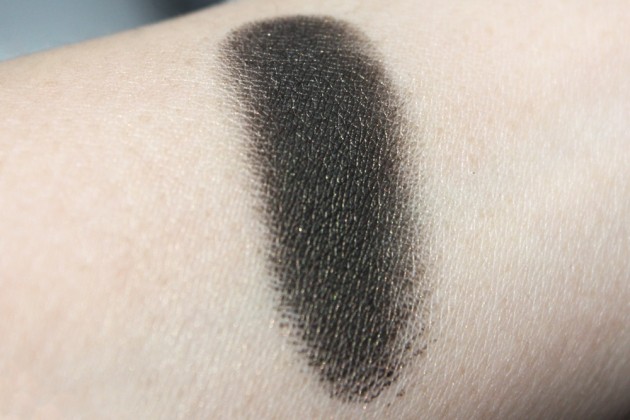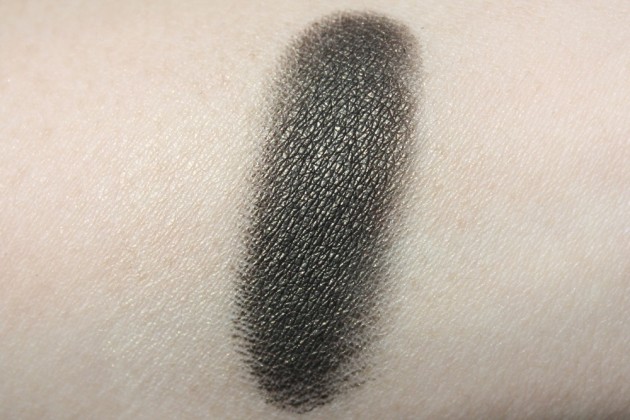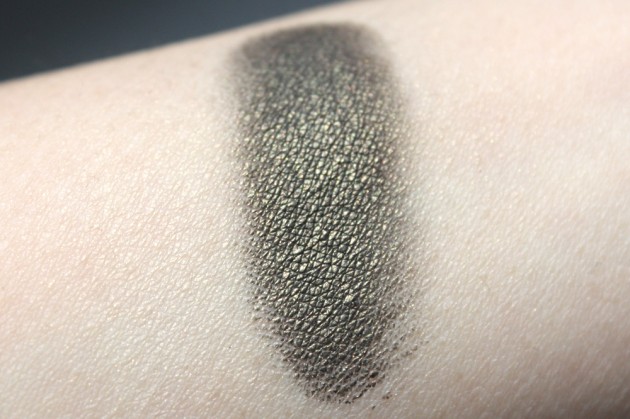 Marcelle Wet and Dry eyeshadows retail for $8.50, and I'd definitely recommend this one! The shimmer is just right; it's quite versatile and (if buffed in well), would make an absolutely breathtaking cheek hilight as well.
Ingredients:
Talc, ethylhexyl palmitate, dimethicone peg-7 isostearate, boron nitride, zinc stearate, methicone, imidazolidinyl urea, methylparaben,  propylparaben, tocopheryl acetate. +/- colourants (see product page).