Okay okay okay, so this is a day late – but I won't mention it to the Blogging Powers That Be if you don't!
Nina Ricci's newest launch, L'Air de Nina Ricci, came out around April this year (give or take a month depending on location). It's a lovely new blend by Louise Turner (of Love, Chloé) and Michel Girard (of Rose The One), and I'm… rather pleased to say that it's not all that similar to L'air Du Temps!
Where the original is often described as too soapy or too much like my mother, L'Air de Nina Ricci is very fresh, very feminine, and very young. It's touted as a "new classic," but to be honest, I don't think it quite gets there. Simply put, I think scents become classics by being in the right place at the right time, perhaps featuring a new molecule in a particular way, or a new style at just the right time, but there isn't anything particularly innovative about this L'Air.
While I do like L'Air on the whole, the opening is too aggressive for my liking – so be sure to give it time to settle before judging it! I've found that my favourite way to wear this is to spritz it lightly on a scarf or a sweater when I wake up: that way, when I go to put it on an hour later, the fragrance has dried down to a lovely (softer) floral. (It lasts forever, too, and the base notes are absolutely divine!)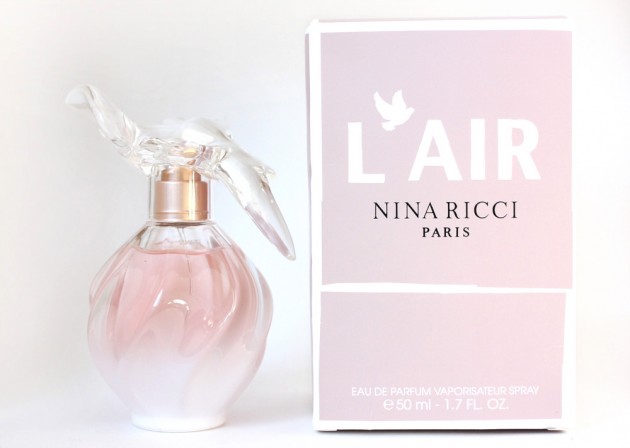 The rundown
Notes: top – freesia, honeysuckle, violet leaves | heart – magnolia, jasmine sambac, bulgarian rose | base – palisander wood, patchouli
Noses: Louise Turner and Michel Girard
Availability: 30, 50, and 100 ml bottles of Eau de Parfum; 200 ml shower gel; 200 ml body lotion
Bottle designed by: Virginie Barré
Photographed and filmed by: Ryan McGinley
Model: Noreen Carmody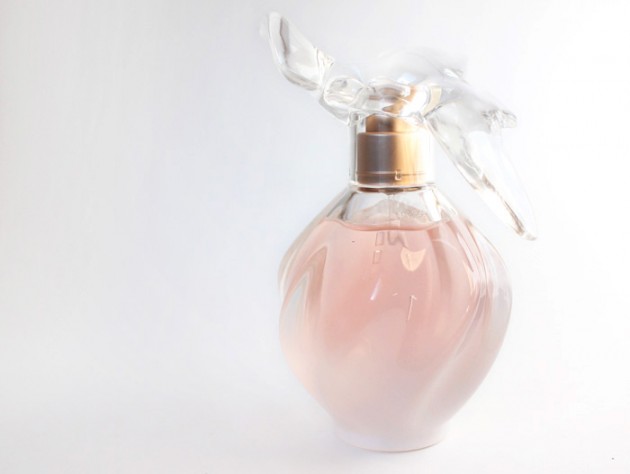 The creation of the scent
I think this snippet from an interview with Turner and Girard does the scent more justice than I could ever imagine to, so…
LT: When you start out with a really big idea like magnolia, working on it implies not losing it. Everything that is added should simply improve its character. To start with there was Jasmine Sambac, a variety that comes mostly from India, which has a silky, rich side, which is almost even more heady than magnolia itself, and which goes very well with it.

MG: Jasmine Sambac is extremely sensual, orangey, highly faceted, and slightly green. We associated it with essence of rose of Bulgaria, which has an extremely green note.

LT: Then, floral notes such as freesia and honeysuckle added a dimension of intense, natural freshness, while remaining in the same philosophy as the initial idea. There are also violet leaves: a rising, extremely green note, perfectly matching the green facet of magnolia, providing a clearly signed note.

MG: The violet leaf is there to provide a start. It is a note which is very young, vibrant and sparkling, and which marries perfectly with anything citric, thus helping to facet the fragrance, and give it depth.