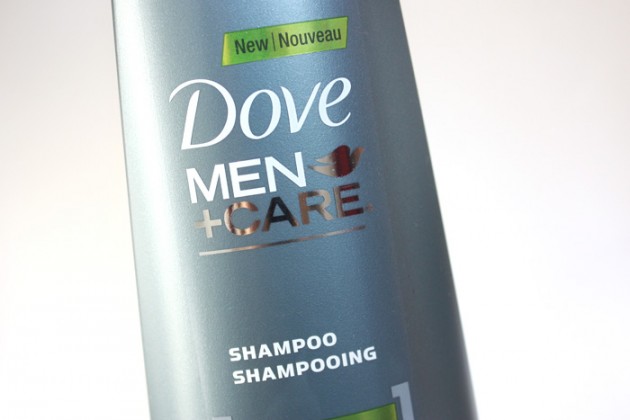 The product: Dove Men+Care Thick & Clean shampoo
Maybe I've just developed a weird sense of fondness toward the no-frills Men+Care line, but there's just something about this one that I'm kinda secretly (okay, not-so-secretly) enjoying. I think it has something to do with the fact that the gel is blue. Oh, and erm, also has to do with the scent, of course! It's fresh and bright, but not agressive; generic enough that it slips into the "white noise" category of scents, but not so generic that it stops me from enjoying the fragrance in the shower; neither masculine nor feminine.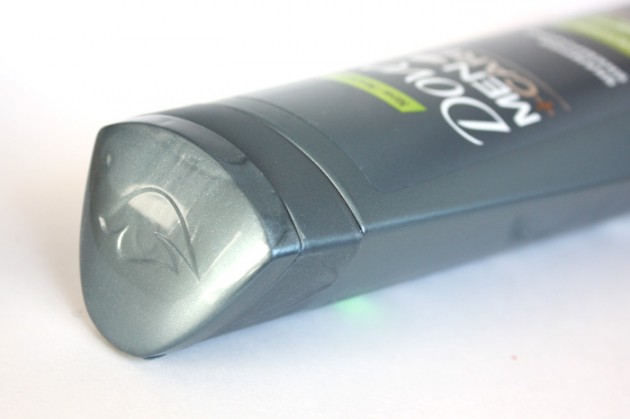 Its just kind of easy, like how flip-flops are easy to wear but don't really influence an outfit one way or another, you know? And in the way that they're comfortable when you wear them, but you know they'll do some serious damage to your arches if you wear them all the time.
The ingredient list for this one (full list below) is pretty short, and though I'm not thrilled to see sodium laureth sulfate as the second ingredient, at least it's 'cone-free and paraben-free. I've been using this once every week or two as a clarifying shampoo; it leaves my dry hair feeling a little stripped if I use it too often, but is awesome if my hair's feeling particularly icky or limp that day.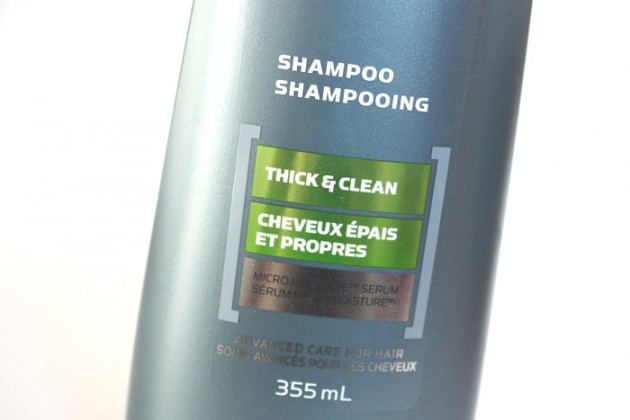 The verdict?
Whether you're looking for a shampoo for you or your guy, I'd say this one's a good, affordable choice. It's really no-frills, has a very inoffensive scent, and works best for either clarifying or for those with oily hair.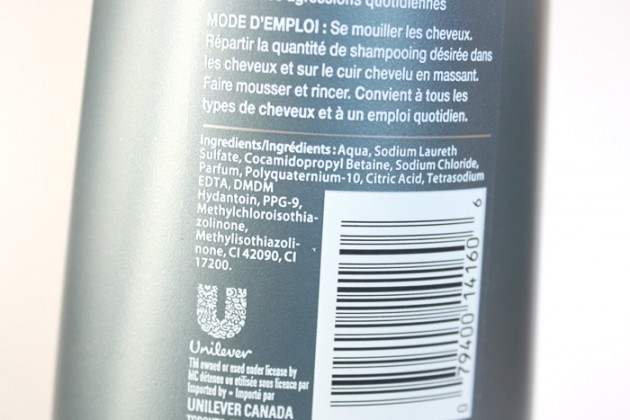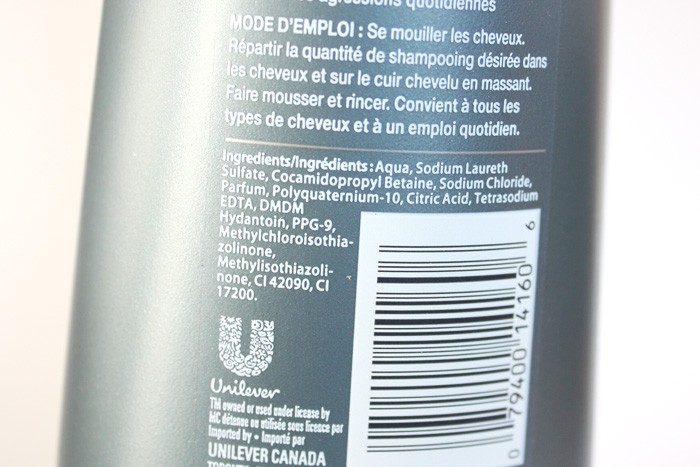 Men+Care "Thick & Clean" ingredients