I'm going to start this review with a fact: I hate writing negative reviews.
Even more than that, though, I hate writing negative reviews for companies that I like. It feels a bit like I'm stabbing a friend with a dull, rusty knife in the back, and I alway feel guilty afterwards. At the end of the day, though, that doesn't matter, so: don't say I never did anything for you :P
(Is it just me, or is this week like, negative review week at theNotice? This one, plus the Lancome one from yesterday, and the Benefit one from Monday, and I think I'm doing a semi-negative L'Occitane one on Friday. Gah! Sorry for such a Debbie Downer week.)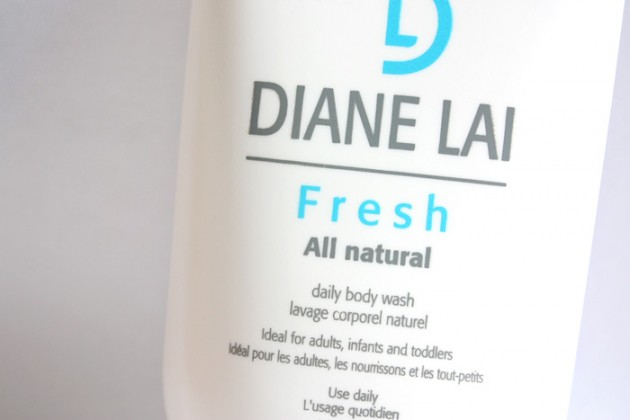 The product: Diane Lai Fresh Daily Body Wash
Okay, well, let's start off with the things that I like about Diane Lai, shall we?
I like the simplicity of the line (just three products so far), I like that they're all free of parabens, phthalates, and silicones, I like that they're made in Canada. I like that they're marketed as being family-friendly, and that they use only BPA-free plastics, and that the products all target dry skin. I quite like the lightweight, lasting hydration of Rejuvenate, and I like that none of the products contain artificial colorants or fragrances.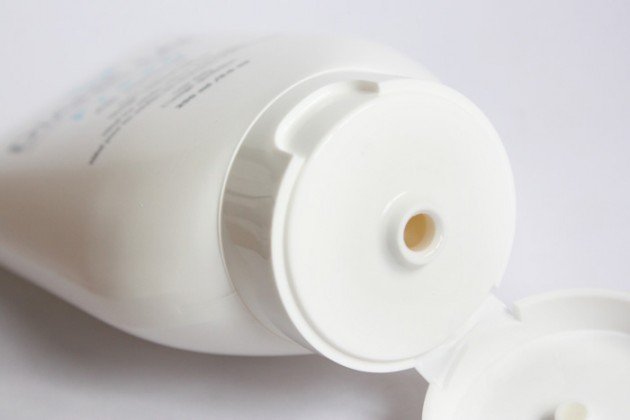 But when it comes to Fresh, I really, really, really do not like the scent. In fact, I'd go so far as to say that I hate it. It clings to my skin after I come out of the shower, hangs around my bathroom for the entire day, and just generally gets on my nerves. It's very grassroots-herbal, which is very much not my cup of tea.
While Soothe and Rejuvenate both feature a light, lavender fragrance, Fresh changes things up by bringing additional extracts into the mix: pine, ginseng, and coneflower (echinacea), to name a few. And, well, it just isn't doing it for me!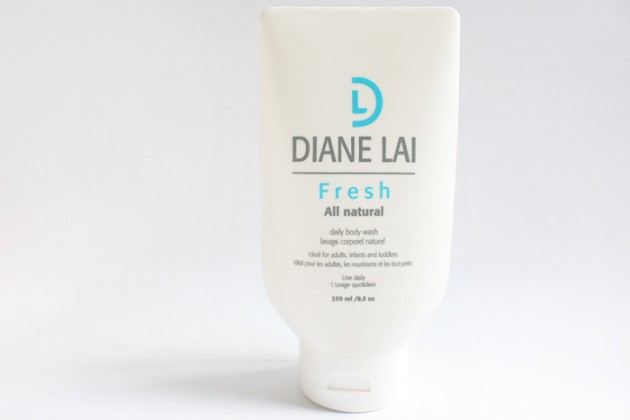 The verdict?
With my weird fragrance ticks, Fresh gets a huge "never again!" in my books. But – well, I almost want to say that my review shouldn't disuade you from giving the product a try (that is, if you can smell it in-store before buying), even though it's thoroughly negative.
The reason why is simple: my weird fragrance ticks are just that, mine. Lisamarie (Beauty Crazed) said in her review that "the best part [about Fresh] is the smell," describing it as that of "an expensive spa," and Gaby (Gaby's Beauty Blog) thought that Fresh would be great for sensitive skin because she "didn't really notice a scent."
So, basically – I didn't like Fresh. I really, really didn't. But… you just might ;)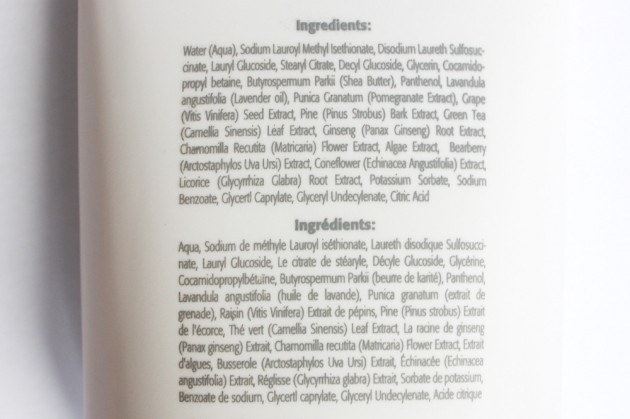 Diane Lai Fresh body wash ingredients