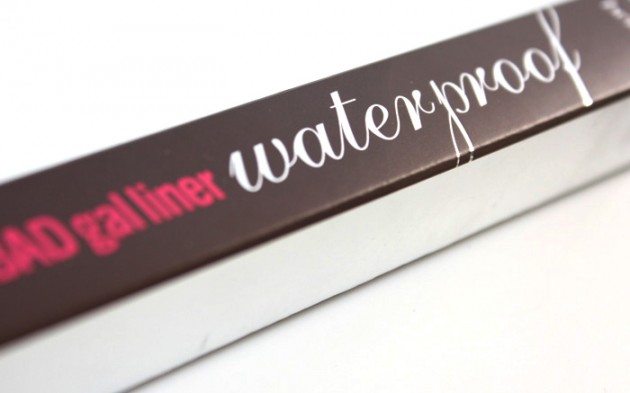 The product: Benefit BADgal Waterproof Eyeliner in Espresso
It's taken me forever to review this one, and I think that's because we have a bit of a love/hate relationship going on. Before you read on, I'm going to remind you that (as always,) eyeliners can be very ymmv – that is, "your mileage may vary." What works for you may not necessarily work for me, and vice-versa!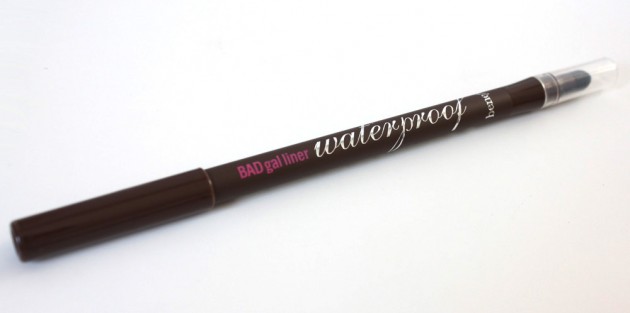 The formula: The BADgal waterproof liner formula is smooth enough to easily smoke out, but not so smooth that I'd call it slippery. (Hello, Urban Decay 24/7, I'm looking at  you… and giving you the stink-eye!) For this reason, I do find it tugs a little bit going on; enough to notice but not enough that I think it's a huge issue. It glides onto the waterline, which definitely gets it points in my books, and you have about fifteen seconds to work with it before it sets (which is plenty of time).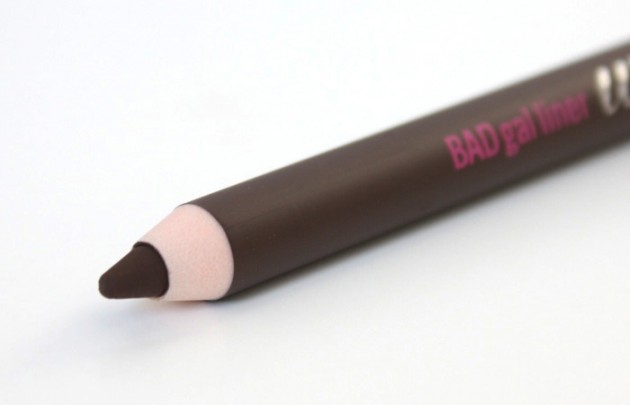 The wear: As longtime readers may know, I've always had problems finding liners that wear well on my lids. Unfortunately, this is no exception.
I can get a meagre hour or two of wear before I notice migration from the waterline onto the lower lashline, and from the upper lashline to my fold. That's actually not bad for a pencil liner, when it comes to my monolids – a lot of them don't even make it to the half-hour mark! I was still left disappointed, though: what good is a gorgeous smudgey eye if it won't even last 'till lunch?
(Note: while the liner resisted spritzed-on water within this time frame, it didn't wear through water + friction. Water-resistant, perhaps, but not waterproof!)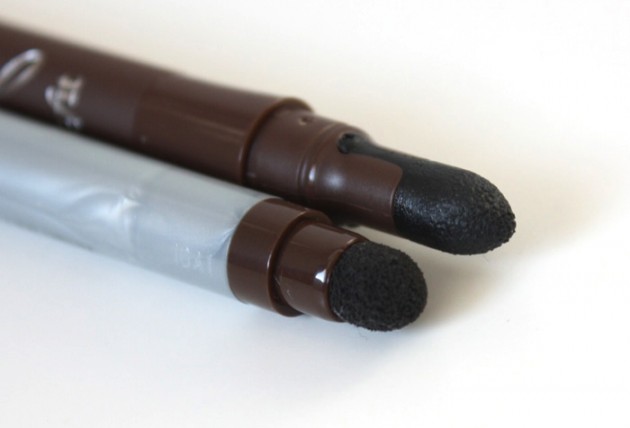 The packaging: The smudging end of Benefit's BADgal waterproof liners is plasticky and smooth, rather than slightly rough and spongey. It's something I haven't seen on a pencil before, and it makes blending a breeze – even on my sensitive skin! (Smudging out eyeliner usually irritates the heck out of my eyes.) It's something that I can definitely see myself using, even if it's to blend out other pencil liners instead.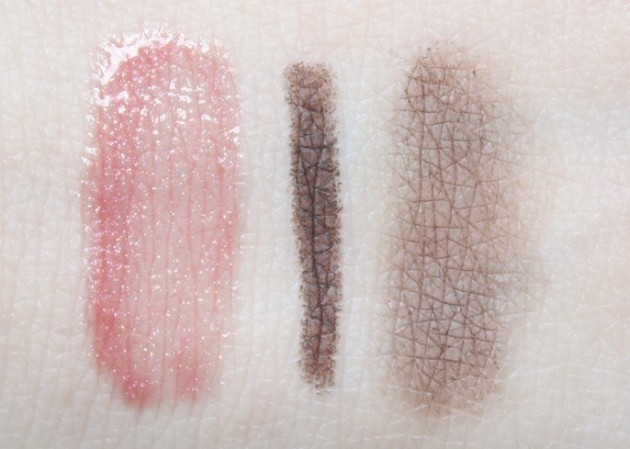 The colours: There's just three shades in this range right now – Charcoal, Espresso (featured here), and Black. All three are smooth, matte shades, without any bells or whistles, and (weirdly enough), I think this is probably the only matte medium-brown liner I've ever tried. Most companies either a) make a darker brown or b) sneak in at least a little shimmer or sheen, so don't miss this one if you're looking for really minimalistic colour.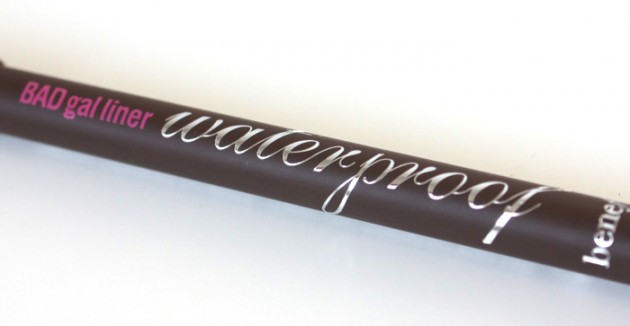 The verdict?
This BADgal liner is a lovely matte brown, easy to smudge and brilliantly packaged – but it's not without its flaws.
All in all, I'd recommend this if you don't usually have problems with wear and you live in the US (where it's $20). It does a stellar job of creating a natural "my eyes but better" look in under a minute (and you could quite literally do it with one hand tied behind your back), but while it lasts longer than Urban Decay 24/7 or Make Up For Ever Aqua Liners on my lids, I don't think it's worth the $26CAD price tag.

BADgal waterproof ingredients – paraben free! (Click to enlarge.)