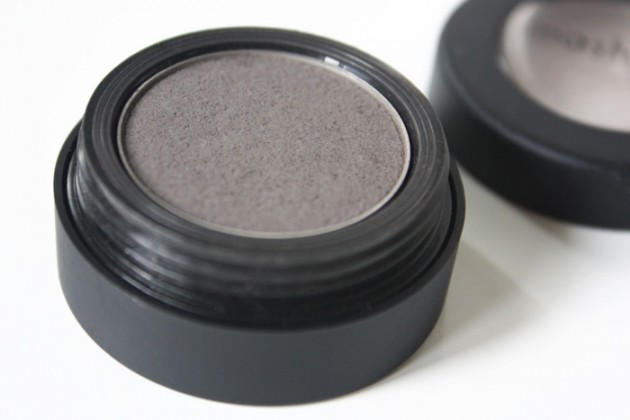 I've mentioned this a ton of times, but (while responding to comments in last week's All About Brows post), I realized that I've never actually posted a photo of this little gem!
Smashbox Smoke, a discontinued matte grey eyeshadow, has been my brow product of choice for ages. The shadow itself is really lovely (smooth, soft without being crumbly, and very blendable), and the shade works well as a brow filler in combination with almost-black hair and cool undertones. I tried it for the first time out of frustration more than anything else – everything I had tested prior to this one just looked so burnt-red in EOTD shots – and haven't looked back since!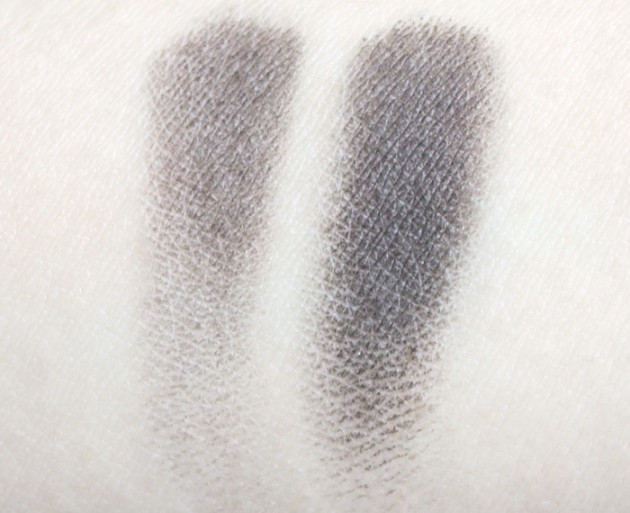 swatched dry on unprimed skin (light/heavy)
As far as finding a dupe goes, I haven't really looked for one yet. I can't imagine it would be difficult to find one, though; it really is just a basic grey! Something like NYX Dark Grey or Bobbi Brown Steel should do the trick, or (if you'd rather use a product specifically designed for brows), NYX's Black/Grey brow duo or Clinique's Charcoaled brow powder would work, too.