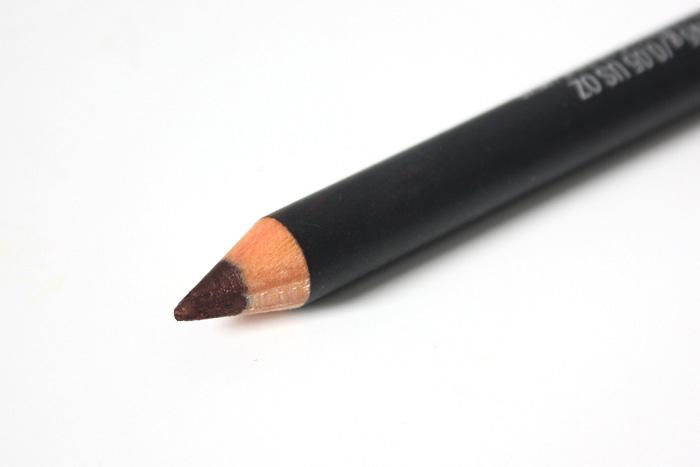 The product: MAC Teddy Eye Kohl
The shade: Well, this would be the reason why so many others are in love with Teddy, and why I want to be as well. It's just – I suppose when you get down to it, it's "just" brown, but it's a particularly breathtaking brown, you know? It's a lovely, warm shade; the perfect intensity given even more depth with a smattering of really finely-milled gold shimmer.
The texture: And here's the catch. While the soft, smooth texture of MAC's eyeliners make them a breeze to apply, I feel like it might be the reason why they move around so damn much on my lids. I can't get more than an hour or two of wear out of Teddy, and even less on the waterline (a half-hour, tops, before it's completely gone).
For me, it's a total dealbreaker – even if I set with powder and layer a primer underneath, I just can't get Teddy to stick around!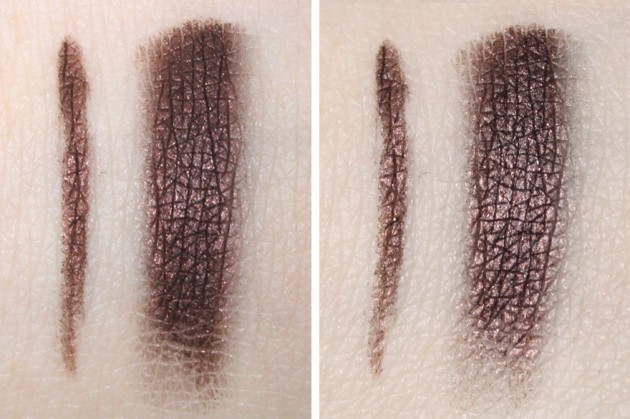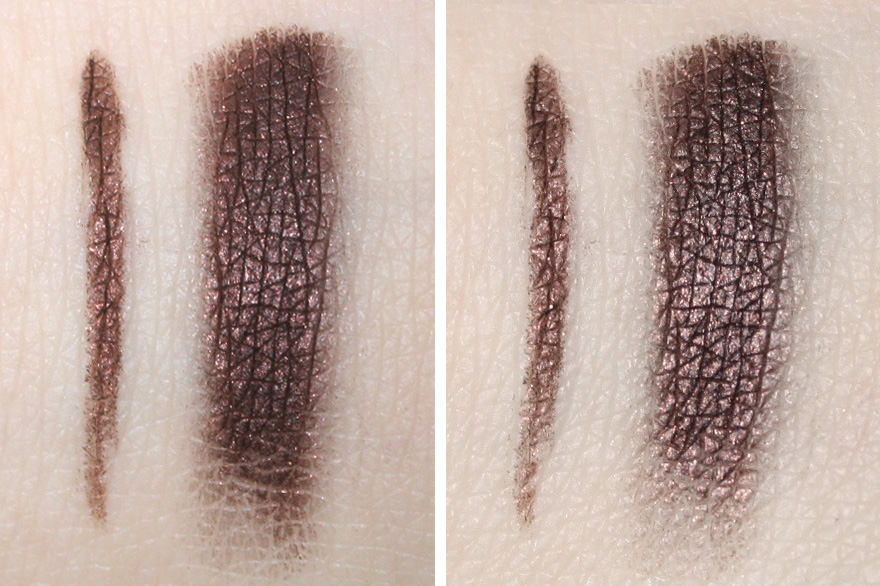 MAC Teddy swatched in indirect setting sunlight, without / with flash.
Makes me think of…
The verdict?
If you're one of the lucky few who don't have to deal with migrating eyeliner (that is – if you haven't hooded eyes or monolids), don't let this gorgeous shade pass you by. If travelling liner's a worry for you, though, give it a skip!