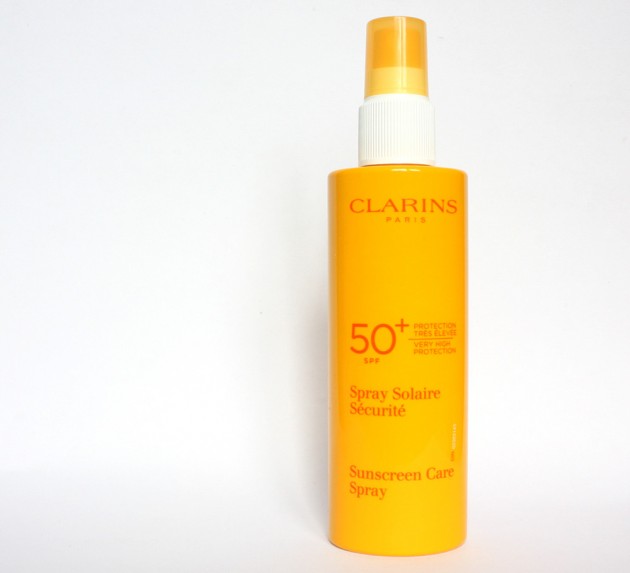 The product: Clarins Sunscreen Care Spray, SPF 50+
One of the many things that I'm crazy over (as you might already know) is sunscreen. I try my best not to leave the house without it, especially in the summer, but I have a really hard time finding comfortable ones – I hate the thick, generic-sunscreen-scented layer that most of them leave on your skin, so it can be a bit of a trial to find new products to use!
I'm a fan of this milk-lotion formula because it's easy to apply, sinks in quickly, and doesn't leave your skin sunscreen-sticky… but what makes me crazy about it is the scent. It's a little powdery but quite fresh, sort of tropical, and while it does eventually fade down to the generic "sunscreen scent," it takes a good five or six hours to do so and the residual smell is faint.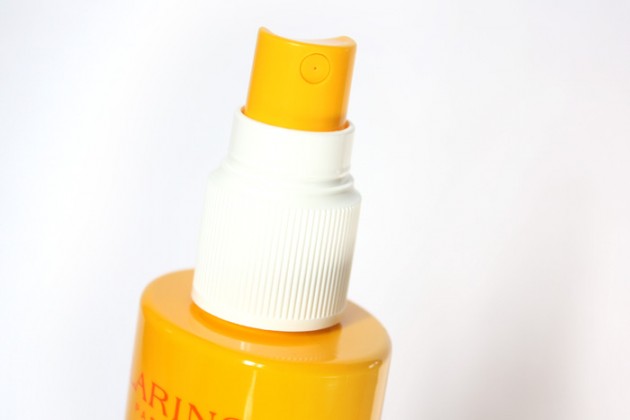 The verdict?
I think this is a pretty good buy if you like the scent and struggle to find comfortable body sunscreens. At $32US, it's not exactly cheap, but the 5.3oz size makes the price a lot more manageable. (The other suncreen that comes to mind whenever I'm recommending sun care is Shiseido's Ultimate Sun Protection Lotion, which is $39US for only 3.3oz. Though, that one makes an awesome facial suncreen, so that may balance the scales a bit.)
While this isn't my favourite Clarins sun product (their UV Plus HP Day Screen will always fill that role, even though I can no longer use it due to its silicone content), it's still one of my favourite body sunscreens this season, so I'd definitely say it's worth checking out!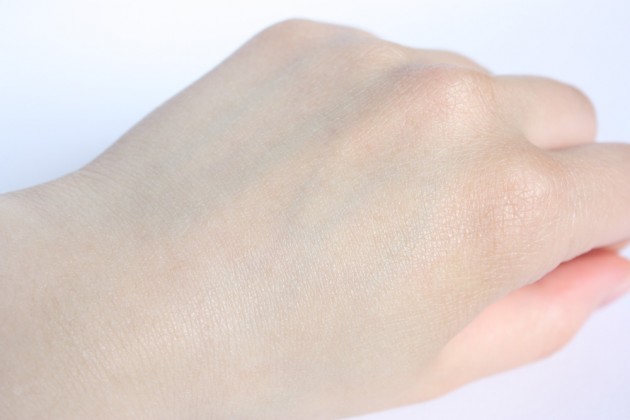 Immediately after being liberally applied & rubbed in – no white cast or shininess!
Ingredients: (note that it does contain silicones and chemical sunscreens, though it's free of parabens)
Water, C12-15 Alkyl Benzoate, Butyloctyl Salicylate, Dipropylene Glycol Dibenzoate, Butylene Glycol, Polyester-7, Dimethicone, Neopentyle Flycol, Diheptanoate, Aloe Barbadensis Leaf Juice, PPG-15 Stearyl Ether Benzoate, Mannitol, Glycerin, Phenoxyethanol, Lauryl Glucoside, Fragrance, PolGlyceryl-2, Diolyhydroxystearate, Potassoum Cetylphosphate, Ammonium Acryloyldimethyltaurate/VP Copolymer, Dimethiconol, Disodium EDTA, Ethylhexylglycerin, Tocopheryl Aceatate, Tocopherol, Cyclodextrin, Dehydroacetic Acid, Pisum Sativul (Pea) Extract, Yeast Extract, Citric Acid, Dextrin, Htdrolyzed Adansonia Digitata Extract, Helianthus Annuus (Sunflower) Seed Oil, Olea Europaea (Olive) Leaf Extract, PLatanus Occidentalis Bark Extract, Potassium Sorbate, Sodium Benzoate, Benzyl Salicylate, Limonene, Butylephenyl, Methylpropional, Hexyl Cinnamal, Citronellol.