As I'm sure you all know by now, theNotice is primarily a review blog – so we don't usually publish about something unless someone's tested it and has some thoughts to share!
Every now and again, though, I'll hear about something that's just too novel to pass up. So, despite the fact that I can't tell you whether these are epic (or just an epic fail), here's a few bits on the Thierry Mugler makeup line! (I'm focusing on their lip products, because… well, because I'm easily distracted by shiny things they're very intriguing. In a thoroughly professional manner, or course.)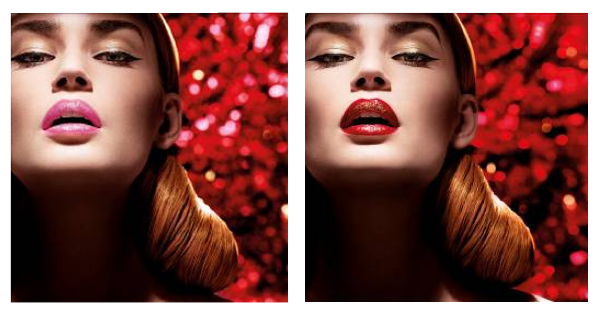 Magma Fusion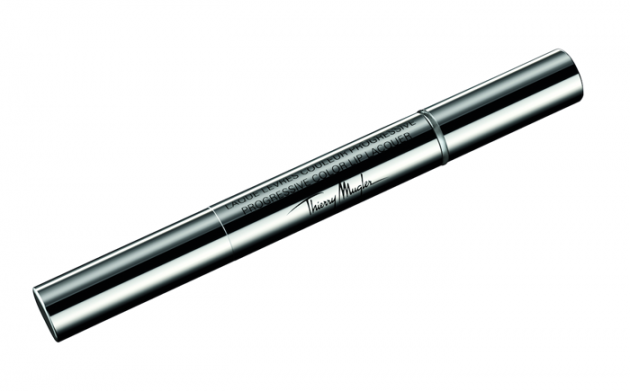 So – I'm going to admit that I'm thoroughly, thoroughly confused by this concept. But I *think* that the Pink Effect comes out as a sort of pearly/clear gel, then darkens to add a translucent fuchsia stain and glossy finish behind. (Sort of like Smashbox O-Gloss, perhaps?) Then there's the Shimmer Blue effect, which comes out a translucent pink and is loaded with blue reflects, and the Raspberry Effect, which comes out a lovely cool-toned shimmery raspberry.
What I do know for sure is that these come out of a silicone-tipped click-pen applicator, come in three shades, and (in Canada) are available only at The Bay. That part, at least, was pretty easy to discern from the press release :P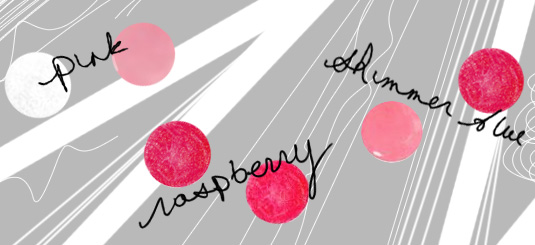 (Note: there are two sets of "stock" swatches; one is from from the Canadian press release and one is from the US online site. Sorry for the confusion! I wasn't sure which would represent the shades better, so I just… went with both.)
Magma Explosion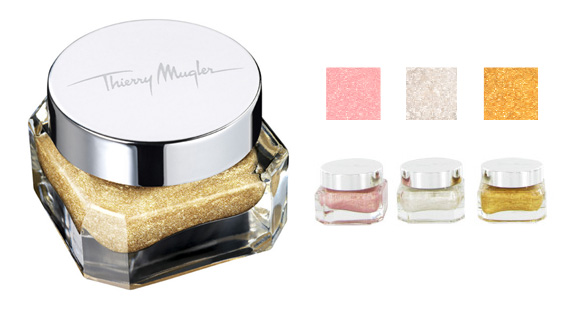 Alright, so this is the star of the line (at least in my eyes), simply because it's so darn unique! It's basically bits of foil (Pink Gold, White Gold, or Yellow Gold) suspended in lip wax, made for use on the lips, décolleté, or cheekbones.
I suppose it wouldn't be the most wearable, especially for the meek of heart, but I think this one's just fascinating! Cosmetic foil and leafing is notoriously hard to work with – not to mention, hard to get your hands on – and this just seems like such a cool way to make it more accessible.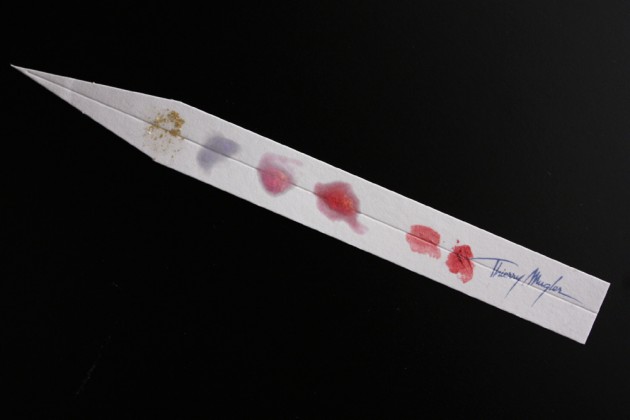 L-R: Magma Explosion Glitter Lip Wax; Plexi Gloss Lip Lacker in Blue Effect, Pink Effect, Coral Effect; Rouge Unique in Heart, Thunder
Swatches
I had actually forgotten about these completely, but I found a few old swatch photos of the Magma Explosion lip wax (as well as a few Plexi Glosses and Rouge Unique lipsticks) from last year. So, apologies for the quality, but I hope the swatches are helpful!  {original post}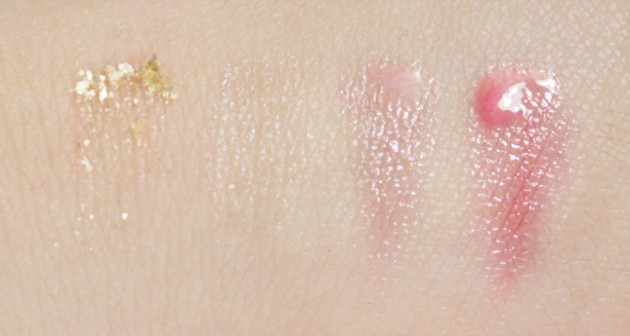 L-R: Magma Explosion Glitter Lip Wax; Plexi Gloss Lip Lacker in Blue Effect, Pink Effect, Coral Effect
What do you think of the Thierry beauty line? Anyone else as curious as I am? ;)