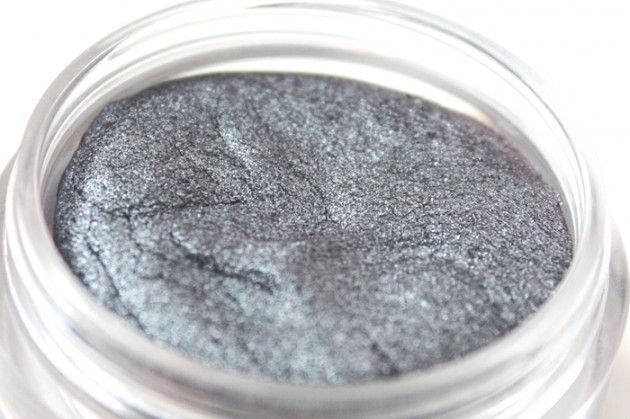 Alright, so I've decided that FaceFront's Cyber Gels are like their answer to MAC Big Bounce shadows. Because they have a funny, slippery texture, and they're pretty sheer, and not really what you'd expect from a cream shadow. Except for how they're different and not really all that much like the Big Bounces at all.
Erm… anyhow.
I blame the severe lack of sleep for the shoddy photos in this review. Mainly, the suspicious flash photography around the end…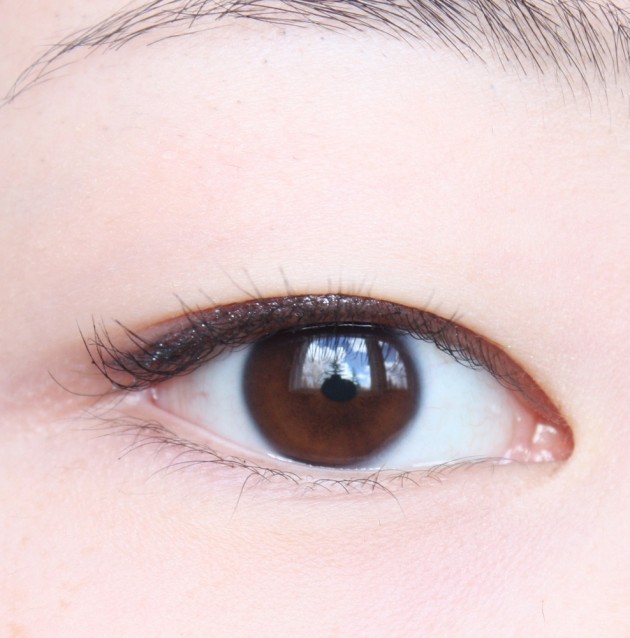 As a liner: This is where I think the Cyber Gels shine – on the waterline. However, when worn on the lid, these are just… average. Maybe a little less, even. Application's a hassle because they set so quickly, and they transfer after an hour or two – something that makes the other two shades a no-go for me. Magnetica is more sheer and shimmery than Black Jax and Visionary Violet, though, so I find the transfer is limited to a line of shimmer, rather than a stripe of colour.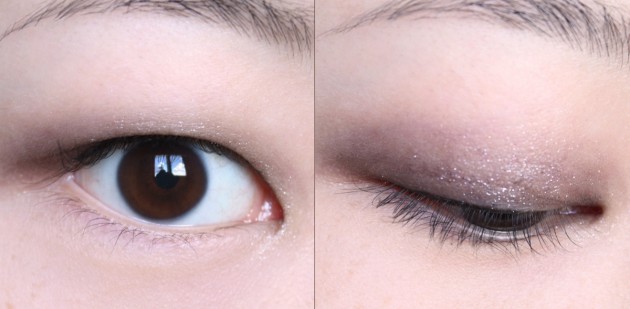 As a shadow: Magnetica's… actually, not just Magnetica; all of the Cyber Gels. They're just so strange! When they were fresh, I found that they went on quite patchy and creased badly, but with time (and perhaps because they're starting to dry), they've been growing on me. As long as I keep the colour sheer and prime underneath, I find that creasing can be kept to a minimum.
Weirdly enough, this makes me think of a silver Urban Decay Sin UDPP counterpart – that almost-slippery texture, the sheer base colour, the wet-looking sheen due to the glitteriness of the product…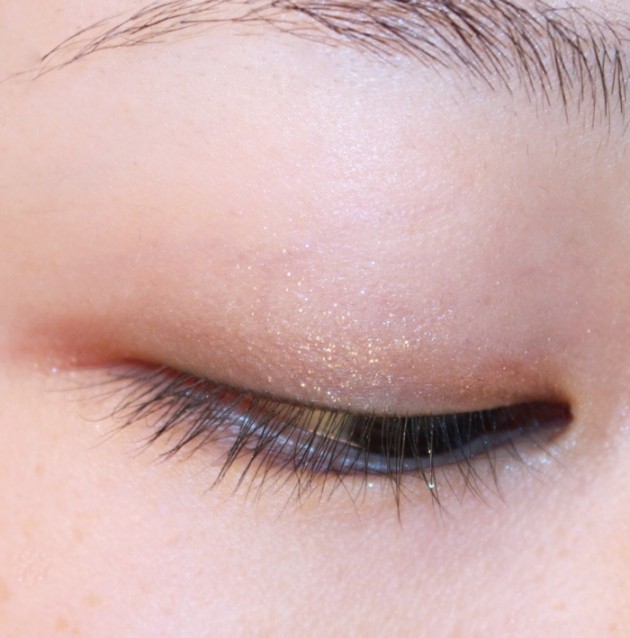 Try it/skip it if…
Try it if you're looking for something with great waterline wear, if you want a fast, glittery wash of colour, or if you love the shade – it's a great mauvey silver!

Skip it if you want a long-wearing, opaque lid colour, or if you're prone to eyeliner transfer.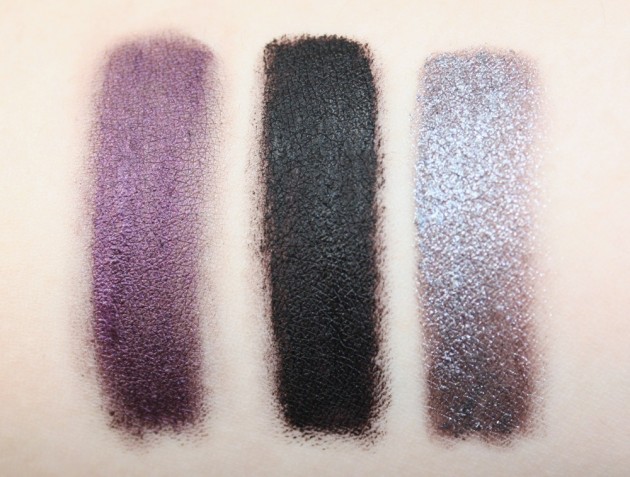 Swatched on the far right. Indirect sunlight, no flash. (More photos here.)