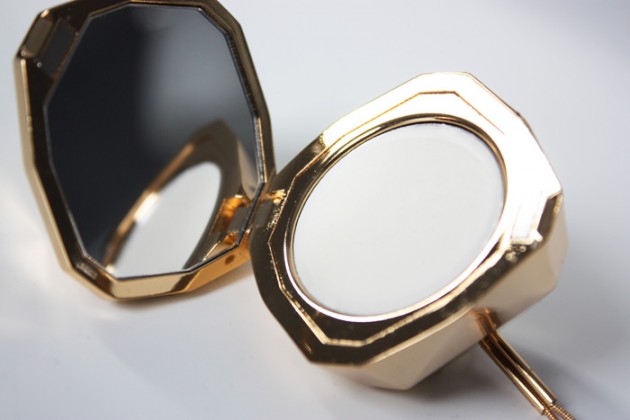 The product: Paco Rabanne Lady Million (solid perfume)
Anyone around here remember our original Lady Million review? If not, here's the two-second rundown: it's very "celebrity perfume," to my nose, which means that I'm not exactly a fan of the eau de parfum. However, it did have quite an impressive tenacity on my skin, and if you do like the very contemporary woody florals, it's definitely something to check out.
Top notes: neroli, bitter orange, raspberry

Middle notes: orange flower absolute, Sambac jasmine absolute, gardenia

Base notes: honey, patchouli, amber
Fast forward a few months and I'm opening up a package, and a gold folder falls out and it says "Lady Million" and I'm going damn I hate Lady Million, but the fragrance is a solid and I'm always enthralled by solid fragrances and I open it up and —
And my endless, rambling train of thought comes to an absolute halt.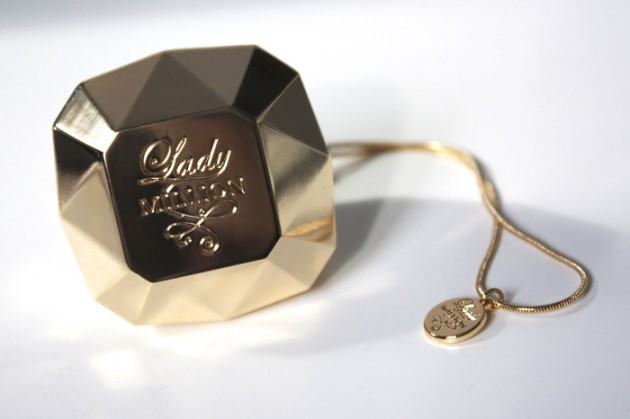 It's not that this one hit me and killed me on the spot, like it's a highway driver in the middle of the night and I'm a frightened dear. Just the opposite: I gave this one a sniff, and then I gave it another, and five minutes later I was still sitting there, just smelling the locket-like gem and gawking.
For some weird, crazy reason, the Lady Million scent translates beautifully into solid form, lifting my spirits and completely capturing my attention. It's not as strong as the spray, which I think helps cut back on the "edge" quite a bit, but there's just something about the slight tweaks and reformulations that they've made that turns this into an absolute gem.
(See what I did there? With the diamond-esque packaging and the… okay, I 'll stop.)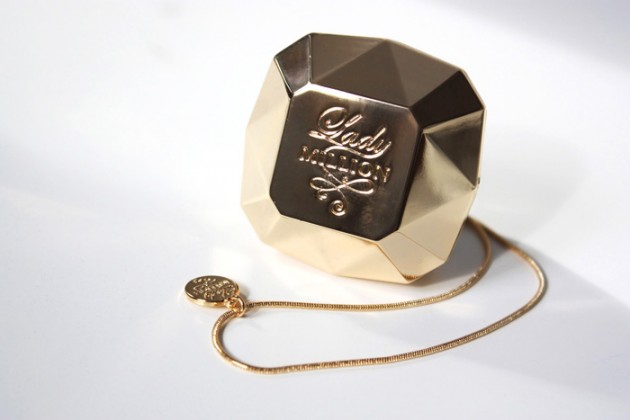 The verdict?
Give it a go! This limited-edition release is similar enough to the original that if you love the spray, I think you'll love this one, too. However, it's just different enough to take the sharp, almost metallic edge off the orignal – so even if you didn't like the "knock 'em dead" feel of the eau de parfum, I'd say this was worth a try.
I mean, heck – I have my Lady Million eau de parfum stuck in a drawer somewhere, surrounded by like, ten plastic bags and plenty of packing material to keep the scent in, and yet: I'm really, really enjoying this one!