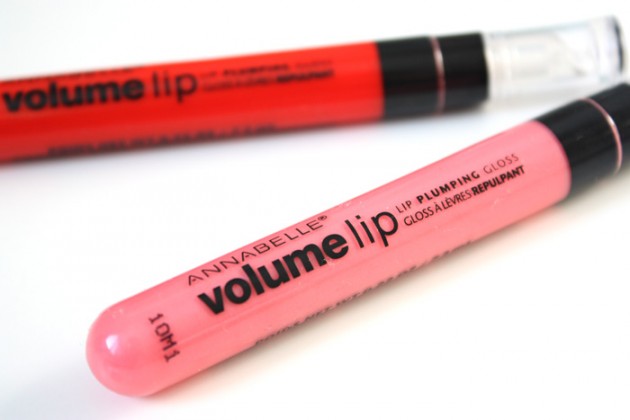 The product: Annabelle Volumelip gloss in Coralicious
The formula: We've reviewed these in the past, so feel free to head on over there if you're interested! Here are a few key points –
All VolumeLip glosses are paraben- and scent-free, which is awesome.
They're not super moisturizing, but they're also not stripping,
The pigmentation ranges to very sheer (like this one) to medium-sheer,
And above all: they're not sticky!


bare lips / lip swatch of Coralicious
The shade: Coralicious is a gorgeous strawberry-coral in the tube, and looks almost like a dupe for the lovely Paris Rose – but don't be deceived; it goes on really, really sheerly! There's just a dash of really finely milled shimmer and a hint of pigment, so it delivers a very sheer, natural lip… emphasis on the "sheer"!
I like my glosses to pack a bit more punch, so this one's not exactly up my alley. It would be a great choice if you're looking for something to bring a little life to your lips with no need for a mirror or touch-ups, though ;)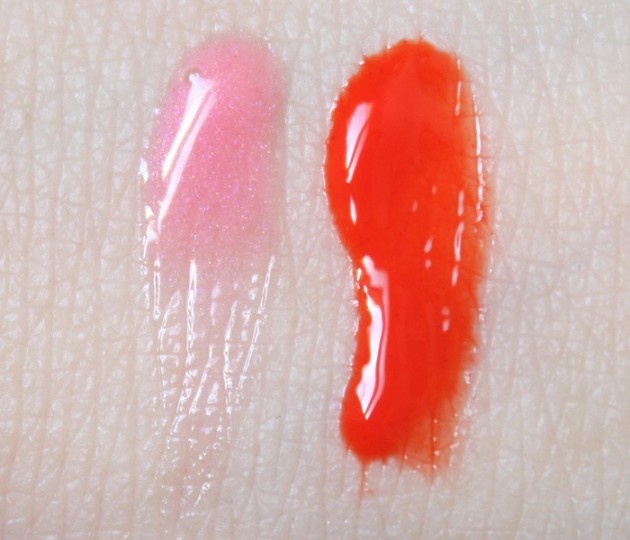 coralicious / so sanguine
The verdict?
As always, I really like the light, smooth formula of the Volumelip line. However, I'm not huge on Coralicious in particular – it's a lovely shade, but just goes on so sheer! Pick it up if you're looking for a paraben- and scent-free gloss that delivers a soft shine and just a hint of lustre, but just don't go expecting much tint from it.
Bonus points, as always, for the cute packaging and awesome price, though!