Wearing one of my favourite lip products today – can you guess what it is?
Hints:
This gloss was reviewed on theNotice during the 2010 Holiday season.
The swatches shown here are applied

very

sheerly – this swatch and the one in the review look almost nothing alike!
This shade was limited edition.
(I think it's a pretty easy one, so that's all I'm sharing for now – but I'll update with some more if you girls are having troubles puzzling out the product!)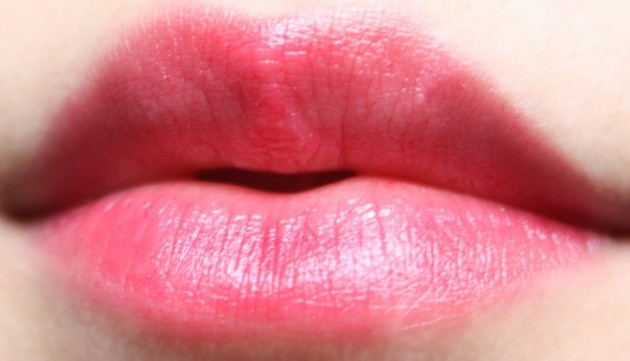 Answer: 
This lovely gloss is Annabelle Bitten, a gorgeous shimmer-free red. Check out the review and swatches here! It looks really different full-on (image below), but I adore it as a stain.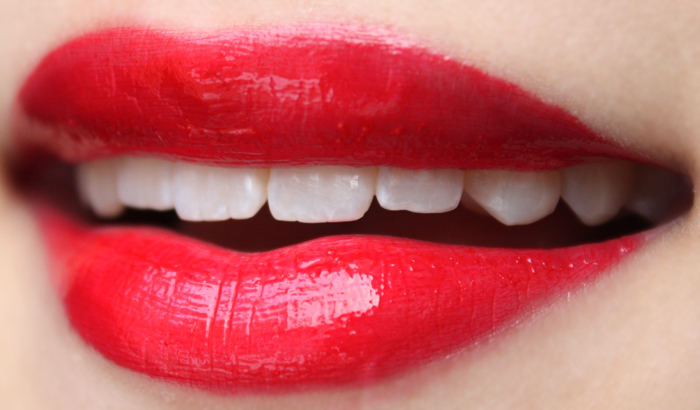 Thanks for playing! xx