The product: OMG Beauty Shop 10 Piece Professional Blush Palette, $15.95 (same as the Coastal Scents price)

The shades
I've heard that a lot of these are MAC dupes, so I'll be sure to list those – but first, I want to talk about the shades in their own right, because they are lovely! My favourites are the mattes, of course (all but the second shade on the bottom row are matte), though the shimmery shades give a great "glow" without being too disco-ball.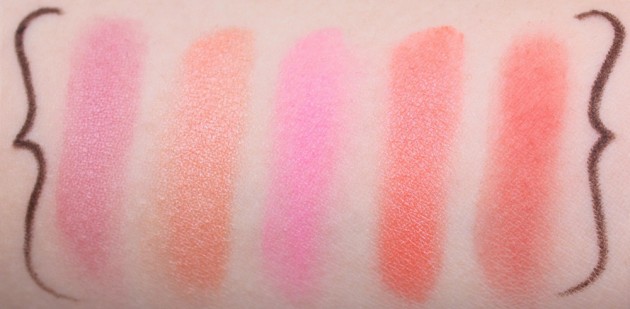 top row; indirect sunlight; no flash
In particular, I'm really hooked on the first shade of the bottom row (it's satisfied my lust for MAC Hipness, which I missed out on), and the second last shade of the same row. The latter is pretty much fluorescent in real life… gorgeous! When applied with a light hand and blended very (VERY) well, it gives a really bright, fun, pinked-from-within cheek.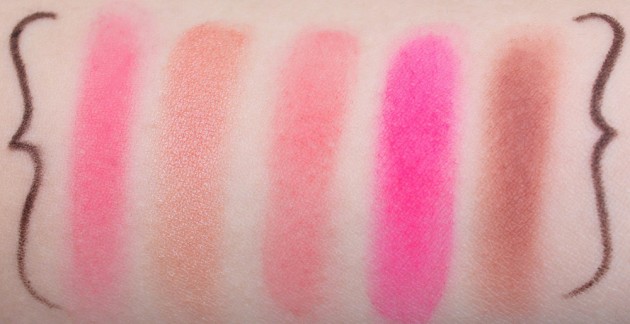 bottom row; indirect sunlight; no flash
I don't necessarily agree with the MAC dupes I found online (they weren't made to be dupes; it's just that some of them happen to be similar), but here they are all the same:
Top row: Blooming, Sincere, Pink Swoon, Devil (pro), Refined Golden (bronzer)

Bottom row: Coygirl, Sunbasque, Fleur Power, Full Fuchsia (pro), Strada (disc)
(I don't remember Strada looking like that at all, and many of the finishes are off, but the list does help to give you an idea of what to expect! Just… promise me you'll take it with a grain of salt. And not hunt me down when they're not 100% dupes.)
The quality
My main concern about this palette was the quality – could something so cheap actually be any good?
The answer, in short, is yes. I don't find that these are chalky at all, and they're both very pigmented and easy to blend, making even the really bold shades wearable. (If you're still having troubles, try using a fan or skunk brush!)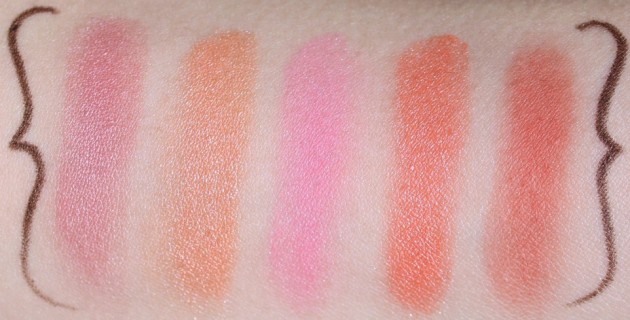 top row; indirect sunlight; flash support
The one reserve that I do have is that they some people have mentioned problems with wear time (usually those with oilier complexions if I'm not mistaken). I haven't noticed any problems with my blush fading throughout the day (well, any more than I would with other blushers), but if you're really concerned about it, I recommend looking up reviews by bloggers and beauty junkies who have a similar skin type to yours! (Mine is combination slightly-oily/very dry, and sensitive, but my cheeks are normal – that is, neither overly dry nor oily.)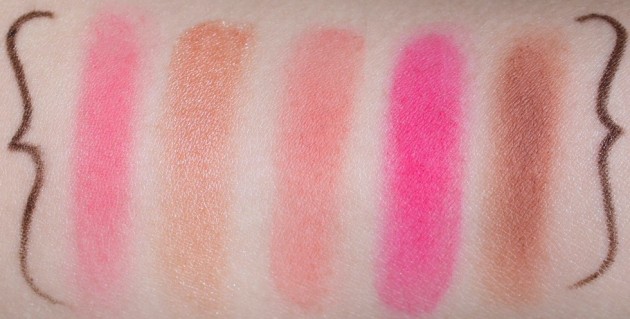 bottom row; indirect sunlight; flash support
The verdict?
YES. Yes all over. Whether you're new to makeup or you've been wearing it for a while – if you're looking to expand your blush collection, I'd definitely recommend this! Alright, so you're not geting super-cute packaging (though I really don't mind the sleek black case), but aside from that, this palette is absolutely lovely.
The pigmentation and blendability are great, and at $15.95 (that's 45 cents per gram of product, or  $1.59 per blush), this palette is an absolute steal!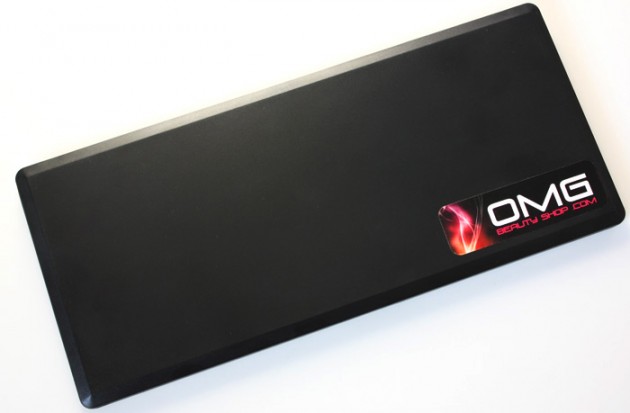 The ingredients: talc, mica, mineral oil, kaolin, titanium dioxide, magnesium stearate, isopropyl palmitate, lanolin, methylparaben, propylparaben. +/- mica, titanium dioxide, iron oxides, ultramarine blue, FD&C Red No.40 Al Lake, FD&C Red No.7 CA Lake, FD&C Yellow No.5 Al Lake, FD&C Blue No.1 Al Lake.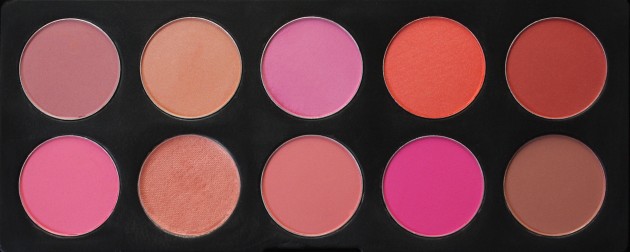 P.S. Just to let you know, the product photo at the top of this post was actually Photoshopped to give you a better idea of the product – the shimmery peach in the bottom row of my palette actually broke in the mail, despite many, many layers of bubble wrap, and I had to re-press. (Oh, Canada Post… -sigh-). Anyhow, the photo above is what the palette looks like at the moment.
ETA: OMG Beauty Shop has offered theNotice readers two deals, so feel free to use them if you're thinking of ordering! "Thenotice5" will get you $5 off orders $50+, and "Thenotice10" will get you $10 off orders $75+. Happy shopping :)