The product: Clarins Vital Light Day Illuminating Anti-Ageing Cream (all skin types/lightweight version).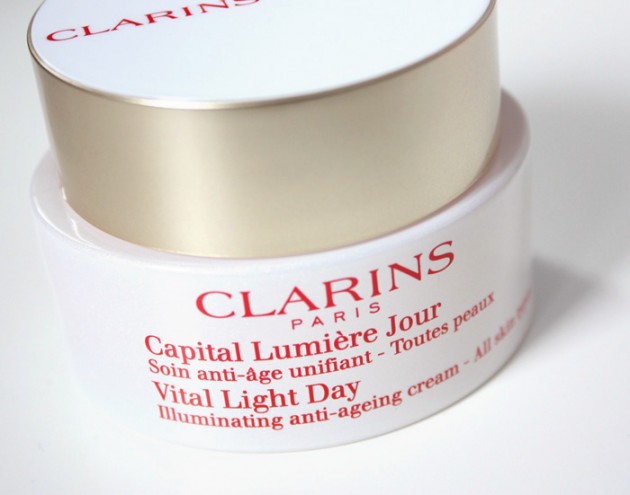 The cream: The first thing you notice about Vital Light Day is that it feels a lot like a product with silicones – thing is, it doesn't actually have any! In a clever blend of stearates, triglycerides, and shea, Vital Light Day manages to mimic the velvety, matte-finish texture characteristic of deliciously lightweight silicones… think "whipped primers" (like this one by M. Asam), rather than heavy gels (Smashbox Photo Finish, anyone?)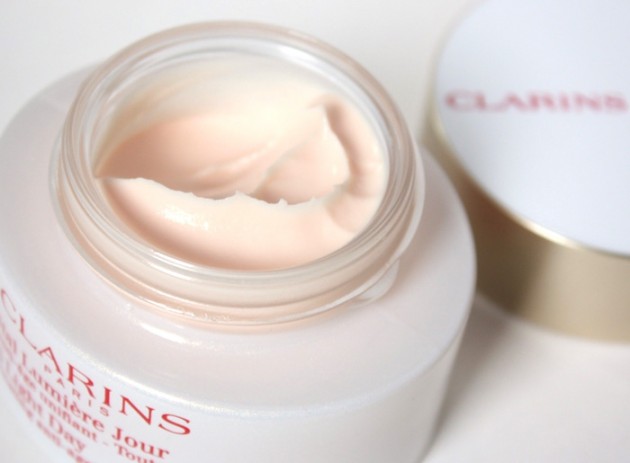 With my fine lines (from chronically dry skin, rather than age), I'm really partial to the finish – it's ridiculously silky, and I feel like the moisturized, hydrated effect helps "smooth out" the appearance of my skin. The closest description that I can think of is this: it's a bit like taking a blur brush to your skin at 30%. I know, I know; not exactly helpful if you're not familiar with Photoshop, but that really is what it reminds me of!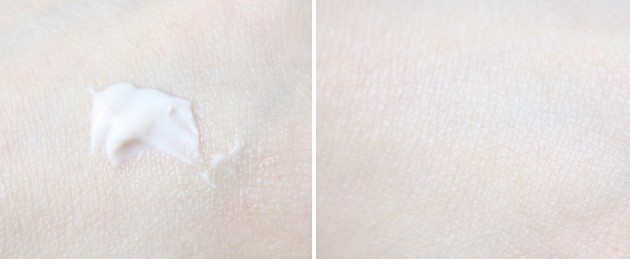 Alright, so not the best representation of the effect it gives – but I hope you get the gist of it!
The packaging: Vital Light Day, like all Clarins products, is packaged in a simple-but-luxe fashion. The lid turns onto the base with a smooth, secure twist (no issues with the threads catching), and everything feels very solid – perfect for leaving on the counter top, but too heavy for a handbag. Which, I mean, really shouldn't be a problem; it's a day cream, not a hand cream!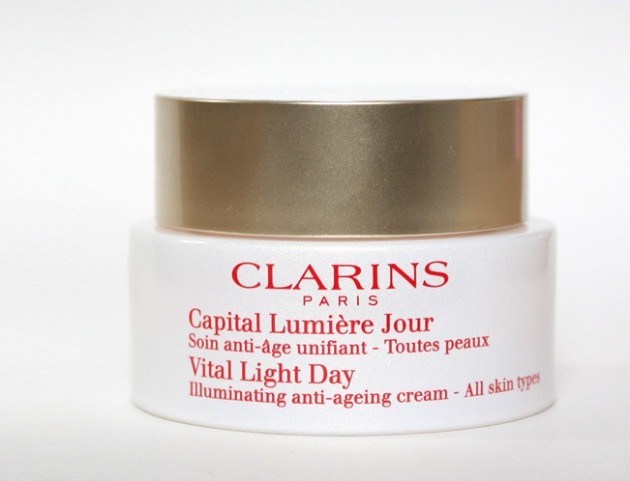 The ingredients:

Try it if: You're looking to disguise fine lines, or find your skin looking dull. I really do think this lives up to its claims of "reducing the appearance of wrinkles and restore luminosity from within," which is a nice change in this day and age!
It's also a fabulous choice if you're on the hunt for a gorgeously lightweight silicone-free moisturizer – they're far and few between, so if you have room in your budget for something like this and are alright with a light (but unyielding) fragrance, don't let it pass you by.