It's not often that I find a Marcelle product that I can't stand. In fact, only one other comes to mind. (It's that darn packaging. Switch it to Annabelle's and bam! we're in business.) So, imagine my surprise when I tried out Marcelle's three new liquid eyeliners and was, well, hugely let down.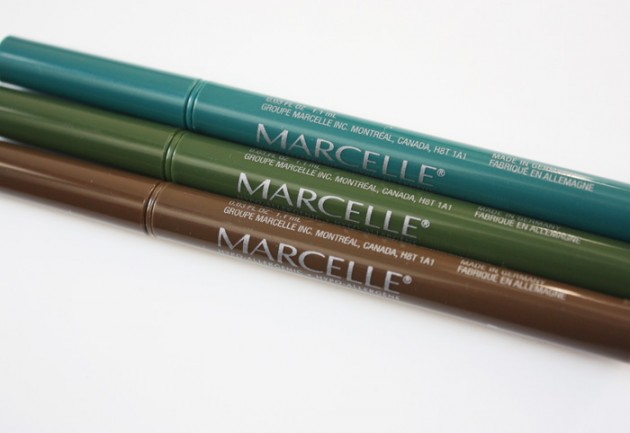 What they are: Marcelle Liquid Eyeliner Pens in Olive, Teal, and Chocolate. Please note that this post does not cover the black eyeliner – I like that one much, much more. But, that's a review for another day…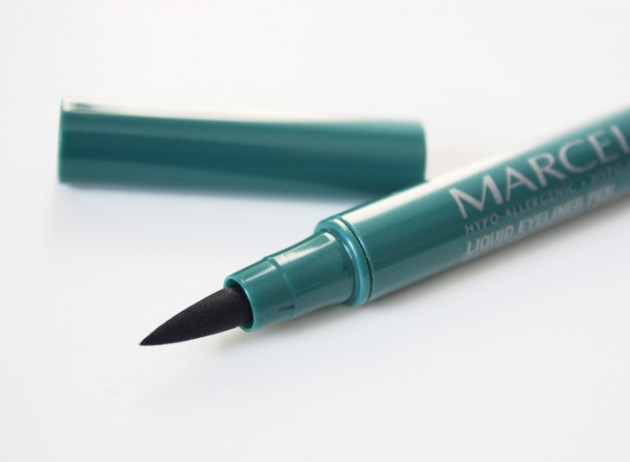 The packaging: Let's start with the good, shall we? The tubes are the same shades as the product, which I personally love as it makes grabbing the right one a breeze. The tip, while quite a bit larger than you'd expect, is still easy to use and delivers a precise line, and the caps seal tightly. All good so far!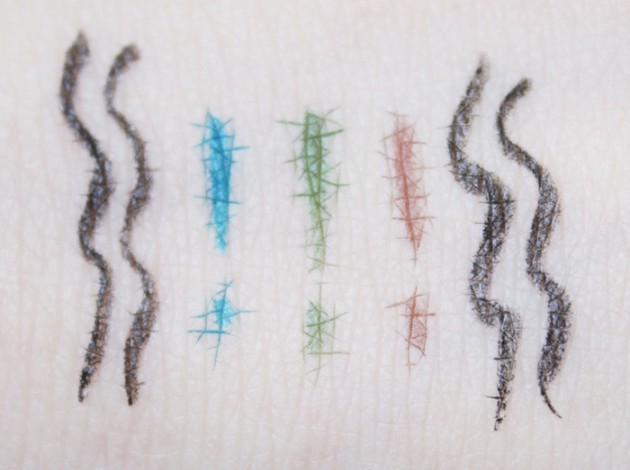 Exclamation marks: Marcelle's liquid liners in Teal, Olive, and Chocolate // Squiggles: Marcelle's liquid liner in Black. See how the coloured ones bleed a lot more?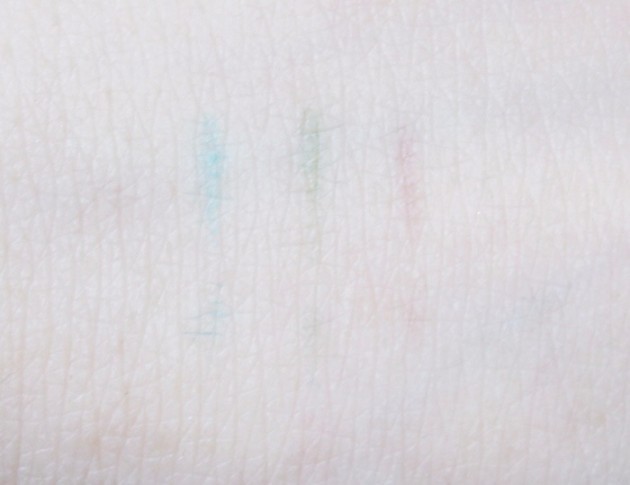 following multiple oil-based and oil-free makeup removers & tons of scrubbing
The wear: Aaand here's where the good stuff ends. Unlike the black liner, which dries quickly and lasts all day, these take for. ever. to. dry. For those of you who follow @thenotice on Twitter, you'll know that I was complaining about an eyeliner last week – this is it! Eleven minutes after applying Teal and waiting for the line to set, I finally gave up and opened my eyes.
Long story short: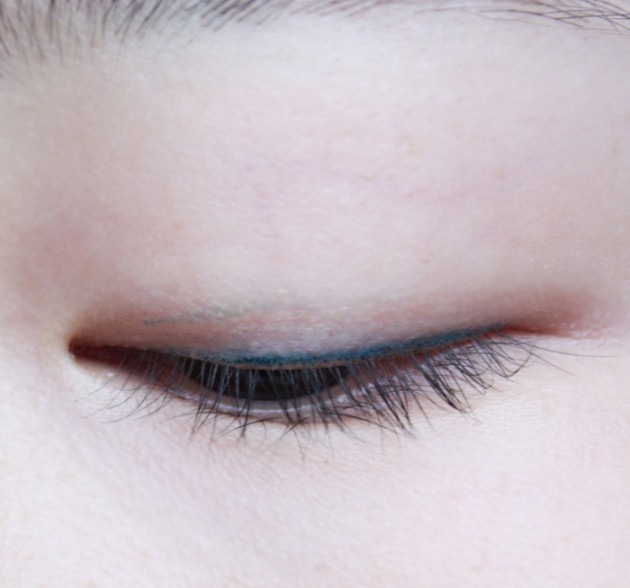 The verdict? Avoid! Avoid like the plague! It kills me to put the "Black List Beauty" label on a product by one of my favourite brands, but… it had to be done. These may be easy to apply and come in cute colours, but the product is (to quote Arianne) "horri-balls"!
P.S. Check out the (not so) awesome stain that Teal left behind, even after two rounds of oil-based makeup removers. I'm going to have to cover that up for days!