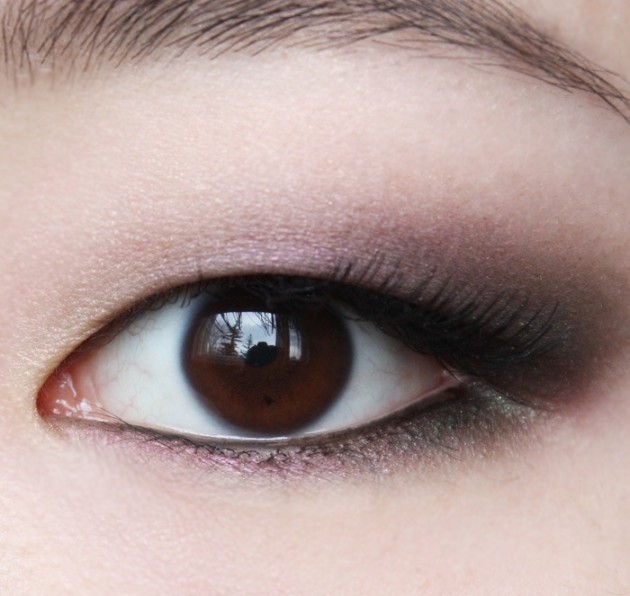 Get the look…
To form the base of this look, I used FaceFront Nylon Garden (gold-green) and Shadow Keeper (blackened violet) Artistic Pigments, foiled with no base. Then, to add depth to the corner, I added theBalm Jealous Jordana (blackened green) to the outer corner and blended well.

I wanted a bit more green in the look, so I used a 217 to add a touch of MAC Humid (brighter medium green) to the outer corner, and took it along the outer half of the lower lashline with a dry angled eyeliner brush. (The inner corner is Shadow Keeper, again.)

To finish off the eye, I added  MAC Vanilla (pigment, not shadow) to hilight, smudged L'Oreal's Black HiP Creme Liner along the waterline, and drew a thin line with Marcelle Very Black Liquid Eyeliner Pen along the top lashline before adding falsies.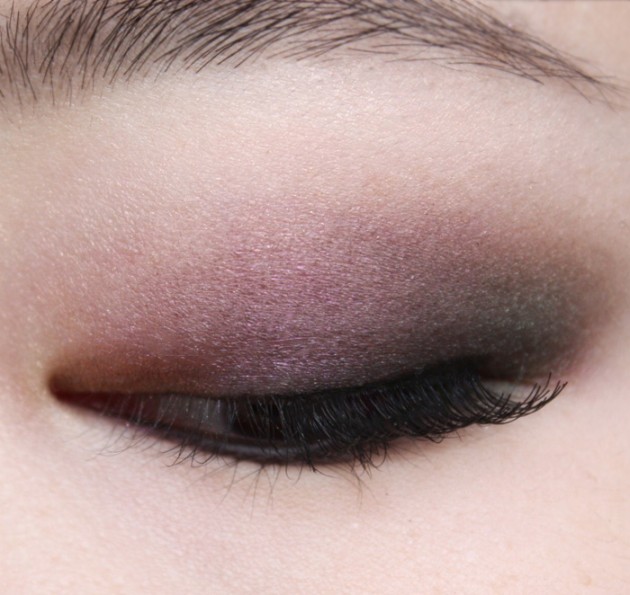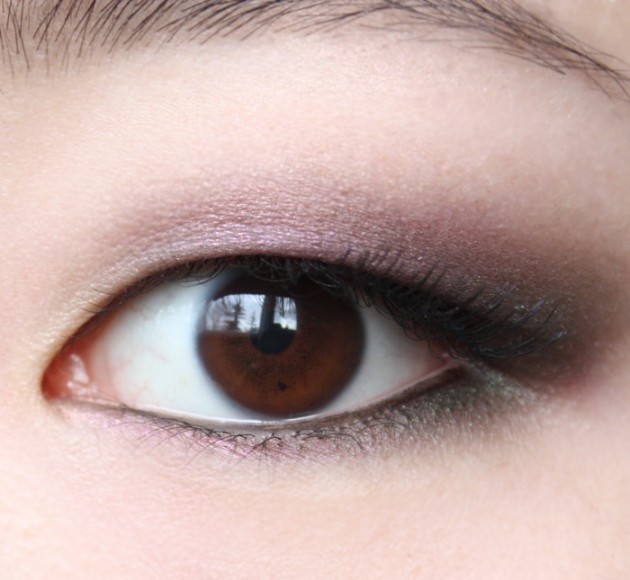 Finish off the look with…
Doesn't exactly say "spring," does it? Oh well, I love it anyways :P
P.S. I really didn't love how the falsies looked in the looking-down shot, so umm… lots of liberal photoshopping. I hope you can forgive me!