[Sidenote: for a gal that basically doesn't sweat (and doesn't smell when she does), I blog way too much about anti-perspirants and deodorants. I don't know. I just kinda like them. Plus, it always blows my mind how the noses behind the lines can do so much with such tiny budgets.]
That said… Degree has a few new ones out, and the technology (or marketing, call it what you may) behind it sounds quite interesting!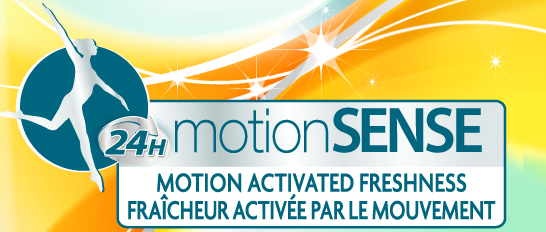 The product
This new tech is called motionSENSE, and is designed to release bursts of fragrance when you need it. Basically: you move around; capsules sitting on the surface of your skin break; fragrance is released.
The motionSENSE line will be hitting Canadian shelves this month and comes in both the "Expert Protection" and "Clinical" formulations. The traditional stick (Expert Protection) will be available in both Active Clean and Fresh Energy scents, while the Clinical version will only be available in Fresh Energy.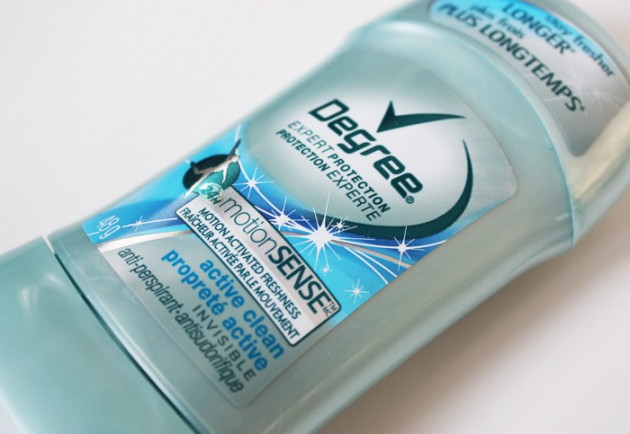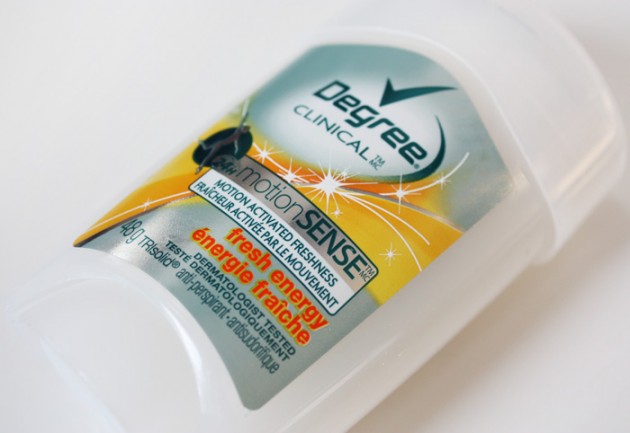 Active Clean is your traditional sort of fresh/fruity anti-perspirant, a little soapy perhaps, and Fresh Energy is… I don't know. It smells like an edible pastel shade of orange with major OCD.
Enough said. I'm more of a Prada than a Philosophy girl, but that's just me being crazy!
The giveaway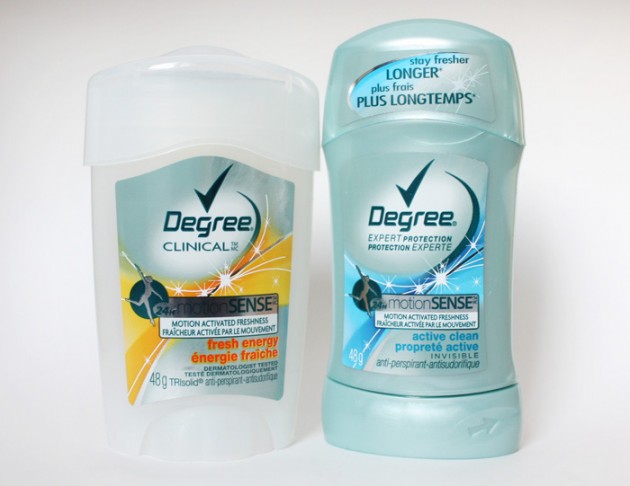 So, for all my fellow anti-perspirant aficionados & freebie loving Canadian gals out there, we've been given the chance to give away a stick of motionSENSE! Here's how to enter, for up to three chances at winning…
For one (1) entry, follow @thenotice on Twitter. For an extra one, tweet the following:
"Canucks: follow @thenotice for a chance to win the coolest new tech in skincare! http://bit.ly/hudlRP"
For one (1) entry, follow theNotice through GFC (that box in the right-hand column) and leave me a comment to let me know you've done so!
Again, this one's just for our Canadian girls, and it'll run for one week (I'll contact the winner next Friday to find out which formula/scent to ship & where). I've got another giveaway lined up to run after this one, though, so don't fret if you're not in Canada ;)
P.S.
Degree and Dove, both owned by Unilever, have very (very) similar clinical-strength deos, right down to the cool "click" applicator. I've been using my Dove Clinical Protection for just over a year, but to be honest, I don't feel like it keeps me any drier than a regular deodorant. Please keep in mind, though, that I don't have issues with sweating to begin with, so your mileage may vary!
Also, just a strange little fact – Degree's packaging is the same size, but contains 3g more product! Hmm.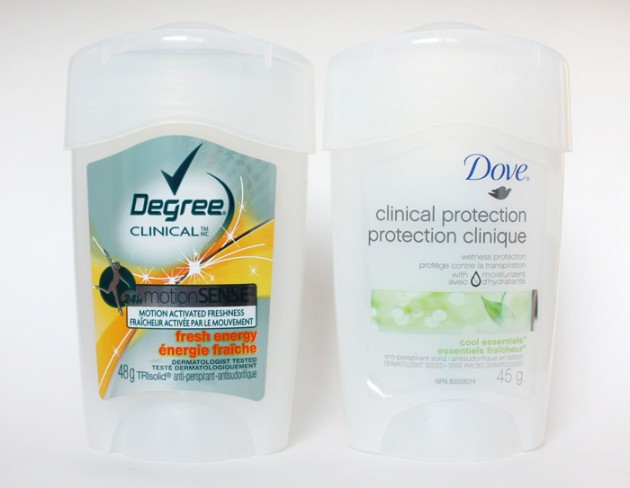 And just in case you're interested in the ingredients, here's the backs of the two new Degree deos: